Every feeling ashamed while sending the wrong content to your colleagues, family or friends? It is now possible to revert the message you sent moments ago with the new upcoming update for WhatsApp so you can stop worrying on your wrongly sent messages.
In the WhatsApp FAQ section, it is discovered that WhatsApp has added a "Delete for Everyone" option so that your sent messages will be removed from everyone smartphone immediately. If you sent your deleted message to your friend, it be written as "This message was deleted".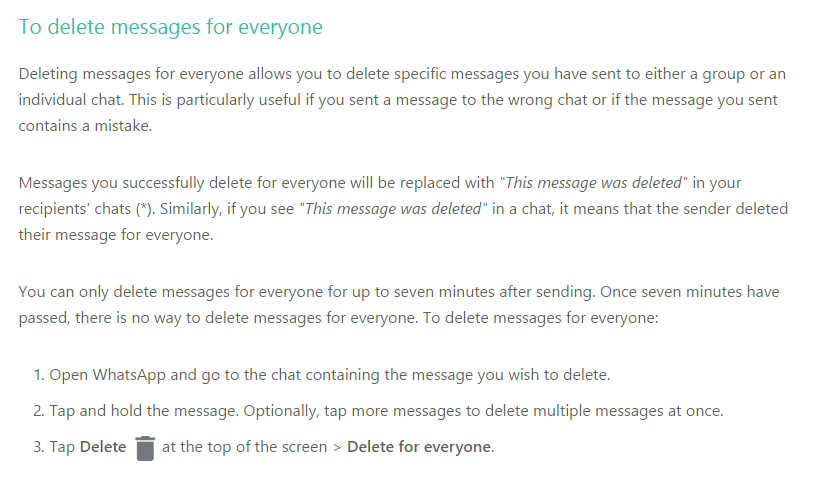 The "Delete for Everyone" option is only valid for messages sent within 7 minutes and all recipients and sender must received the latest update for the WhatsApp to "enjoy" this feature.
Soon you will be able to see this feature in the next WhatsApp update!