Launched in 2009, the infamous social messaging application – Whatsapp has been installed on billion of devices worldwide, despite it comes with a cost after free trial. As Whatsapp offer decent level of security and encryption, it has deemed one of the mostly used social IM application in social, enterprise and business group and become part of everyones life. 
With USD $0.99 per month, Whatsapp might not be pleasing to most of the smartphone users who choose not to pay for their application. However, they are announcing that their messaging services will be free for life in their next update as mentioned in their official blog.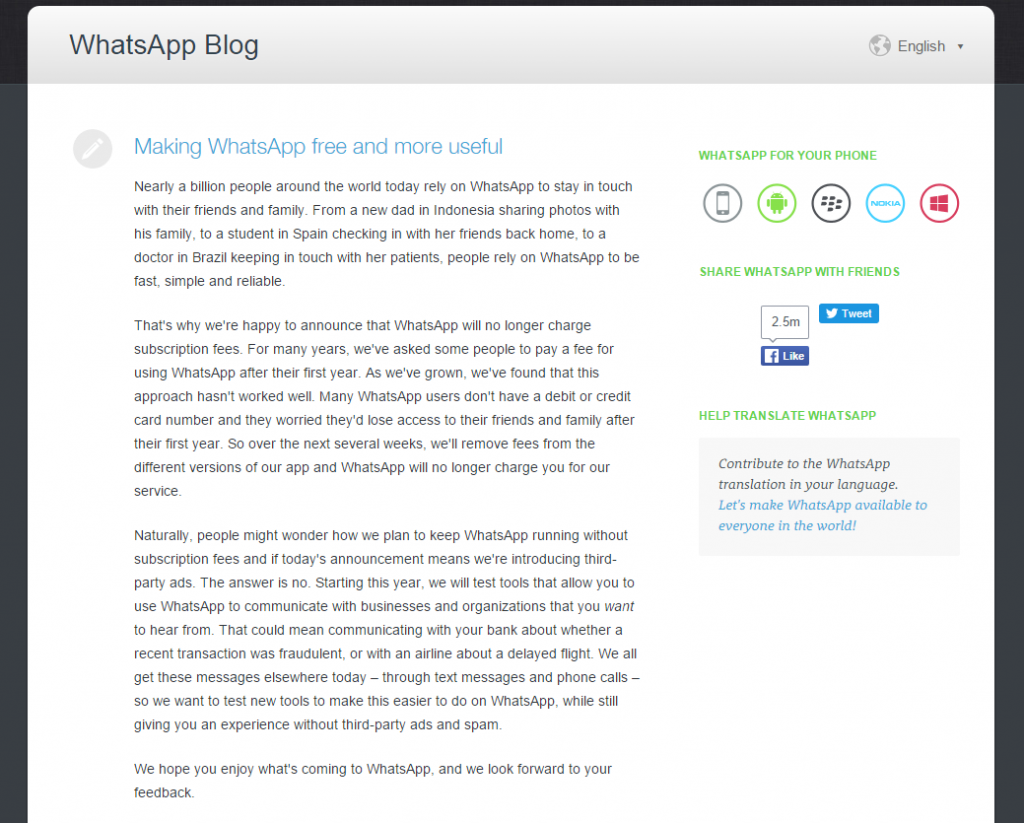 While majority of free applications earn its revenue through targeted and personalized advertisement, Whatsapp promises that they will be no pop-up or random advertisement appears during conversation in the smartphone.
One of the possible reason that Whatsapp discontinue their payment system is due to its major source of funding after Facebook requisition few years ago. However, some officials also stated that they might switching the way of earning revenue through Whatsapp for enterprise and business.
Although this may become a concern of those who believe 'there is no free lunch in the word', a free, stable and widely accepted social instant messaging application might be one of the best thing that Whatsapp offers to the community.
Source : qooah