With its 20GB data plan for just RM10.60 per month that attract attention from Malaysian smartphone consumers, webe has yet to unveil their official plan. However, webe is now organizing a competition where winners will get to receive 1 year of free mobile data plan! To be eligible for the contest, you must download the webe850 App and participate the contest before 29th June!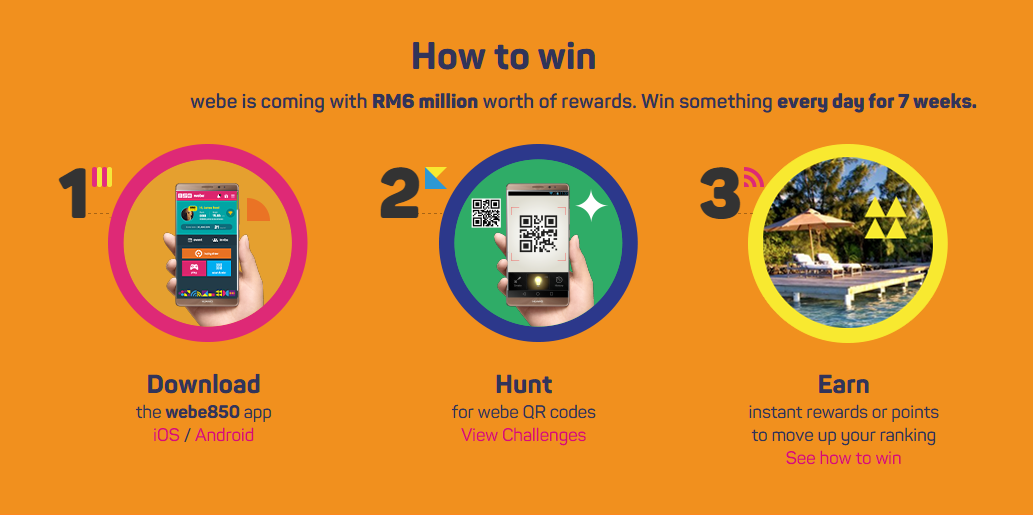 More scores for bigger rewards!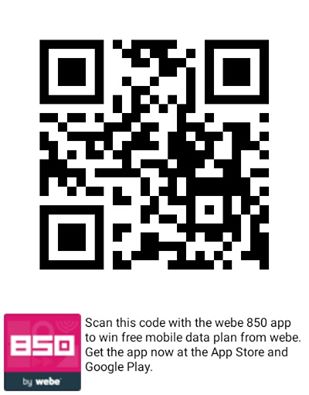 Share your QR code onto Facebook and earns 500 points for both parties!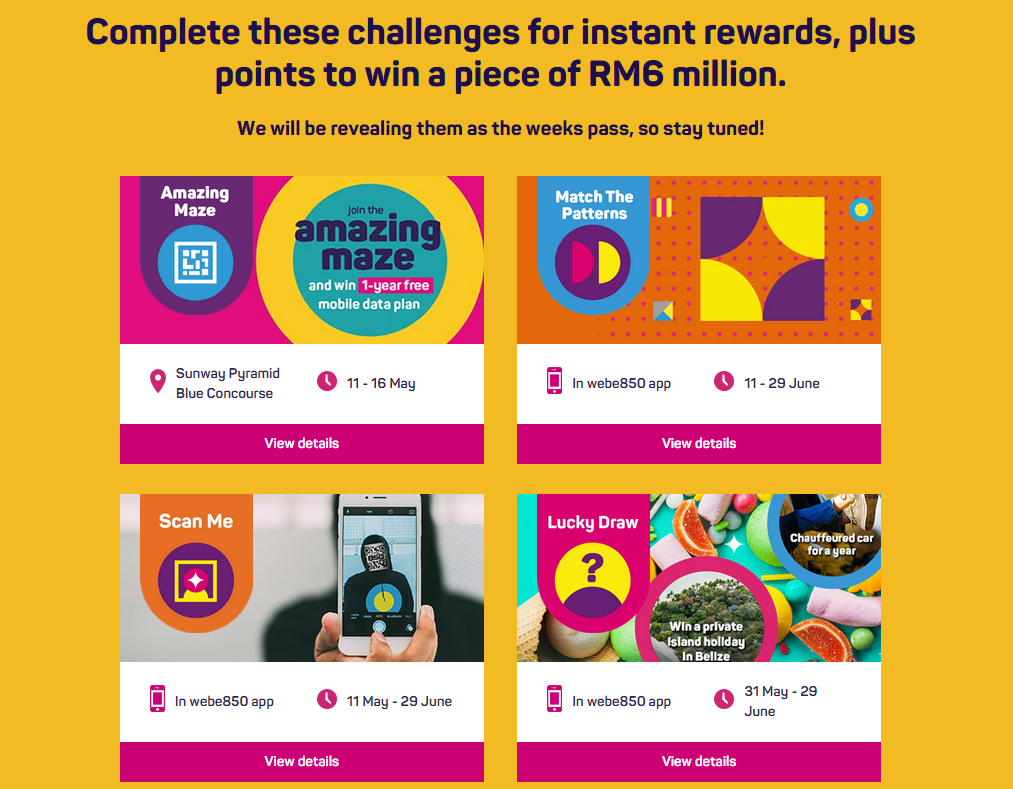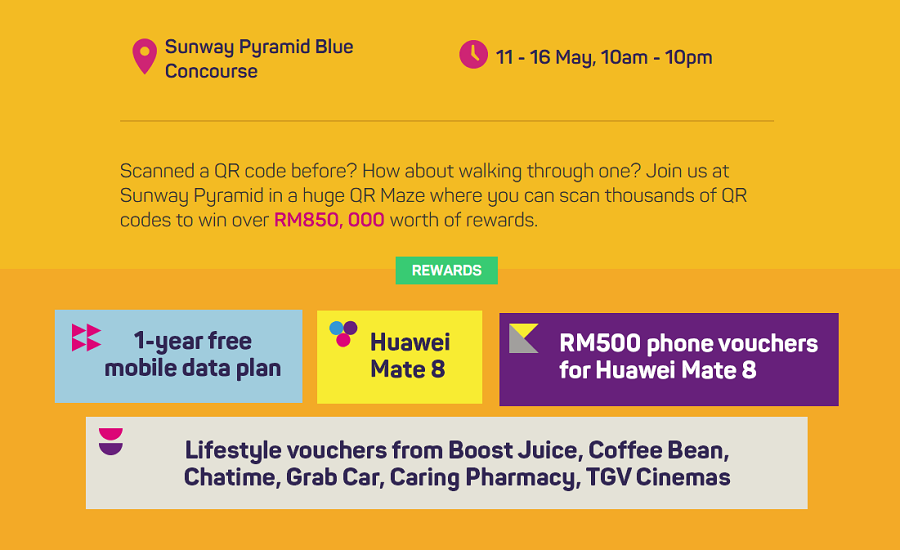 Besides, you also participate the contest by entering the huge QR maze happening at Sunway Pyramid Blue Concourse from 11th to 16th May (10am – 10pm) to win prizes worth more than RM 850000 which includes Huawei Mate 8, Huawei Mate 8 RM500 voucher, 1 year free data plan and other attractive prizes!
This contest is only valid for 7 weeks with more than RM6 million of prize to give away! Download the app now to enter this contest!
Source : webe850