The World Cup heat is here and many of the "mamak" stores has turned crowded during the night. People have been cheering for their ideal team and hoping that they could get into final and make their country proud. There has been many smartphone and gadgets retailer offering promotion of World Cup related gadgets. In-Asia technology also has just organized a new contest and they will be giving away the Edifier B1 Sound Bar when you guessed the winning country correctly.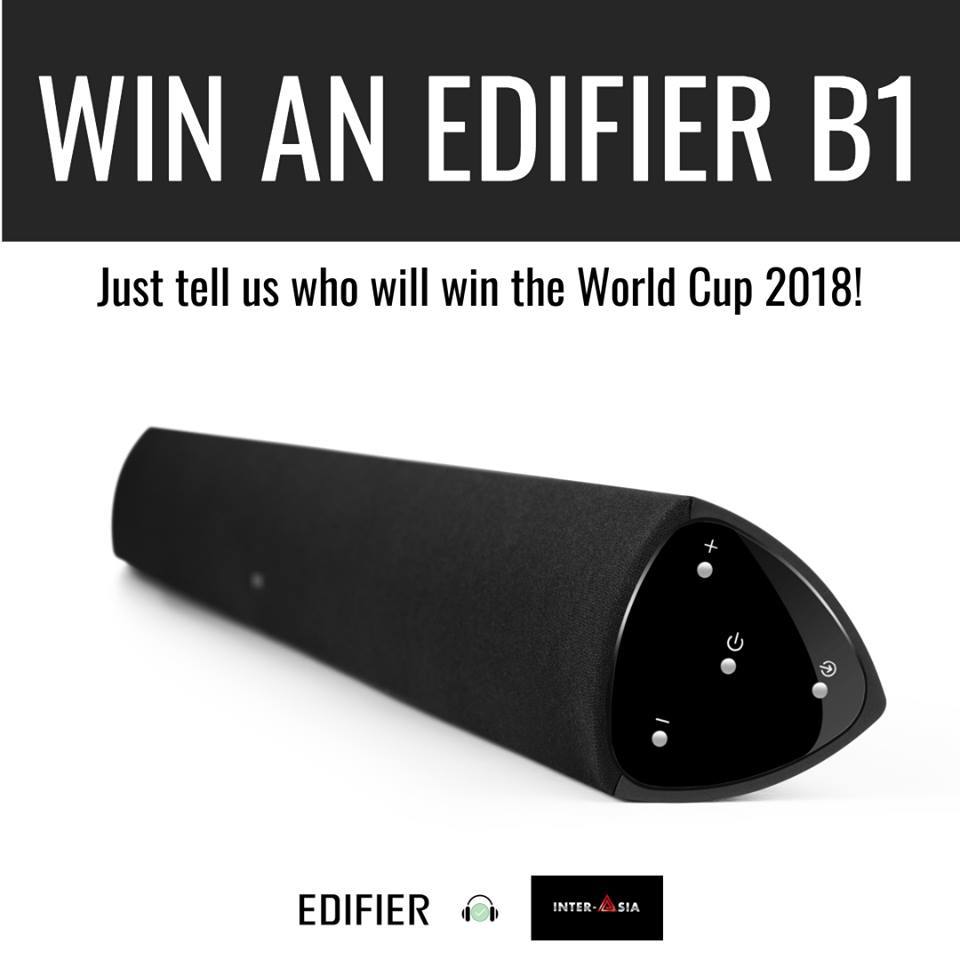 Simply click on the World Cup Contest and submit your answer and you will get notified by 15th July after you win! You can only submit once and support a team of your choice.
Inter-Asia has been a long term distributor for high end gadgets and speakers such as Edifier, Bitfenix, Noctua and others. You can visit their official site for more information on speakers and other range of products.