As the Project Tango has been officially announced on Google I/O last year, there are some Tango devices released for developers but not for consumers. As most consumer at awe, Lenovo has officially launched the first consumer friendly Tango-enabled smartphone in US market today. The Phab2 Plus comes requires not external devices or accessories to enable its positioning system and thus achieve augmented reality similar as Microsoft HoloLens.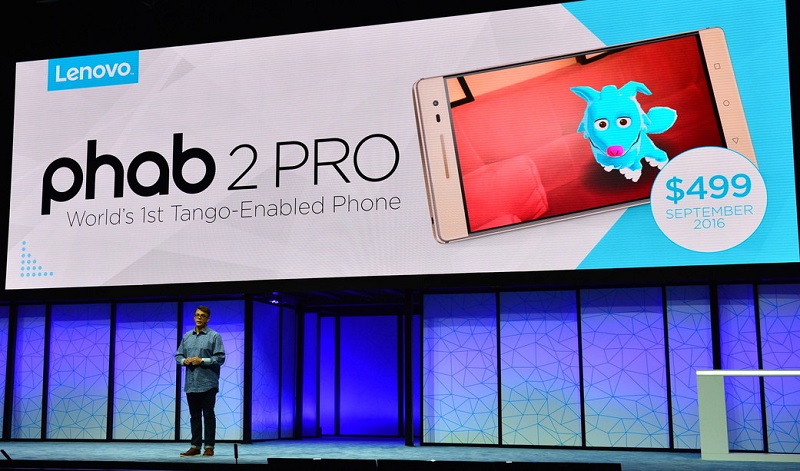 Phab 2 Pro specifications:
4 inches 2K IPS display
Qualcomm Snapdragon 652
4GB RAM, 64GB ROM (microSD expansion up to 128GB)
8MP front camera, 16MP rear camera
Fingerprint sensor
4050mAh battery with QC2.0
Android 6.0
83×88.57×6.96mm
259g
The Phab2 Pro from Lenovo is priced at $299 (~RM2018) and earliest available on September onwards.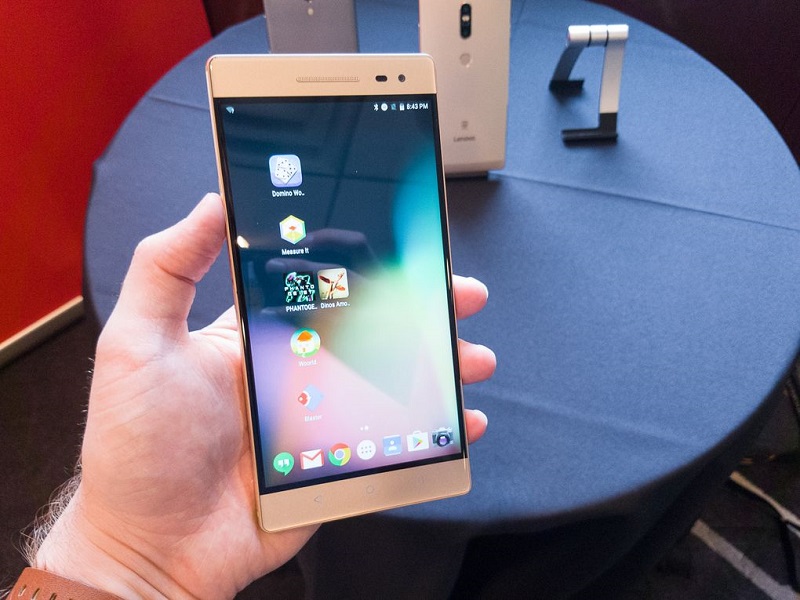 One unique highlight of the Phab2 Pro is it features 4 rear camera which includes front and rear 2 RGB color lens, 1 depth sensor and 1 motion camera.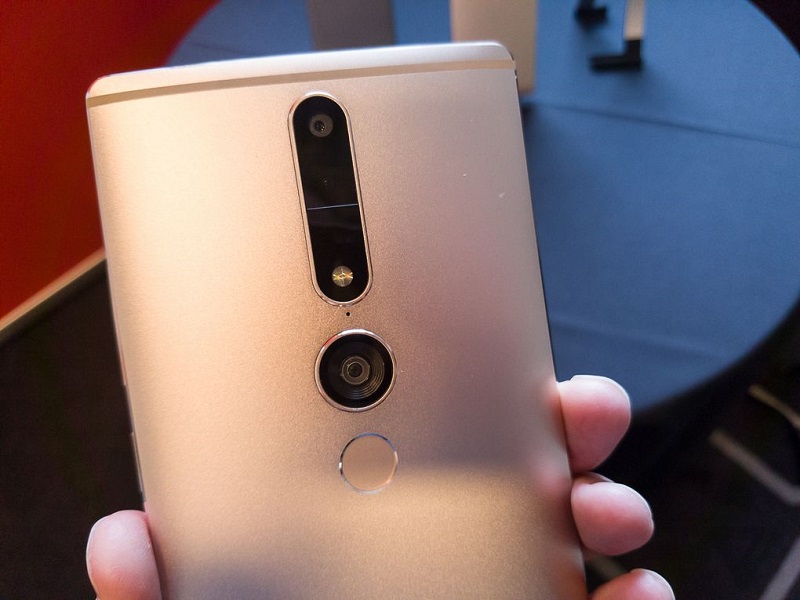 Whats special on the camera?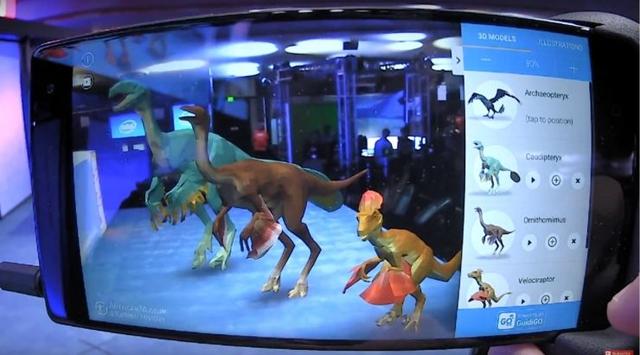 As seen on above, raising the smartphone will makes the dinosaur appears infront of you. You can adjust your position while the dinosaur (object) remains still on the position captured by the camera.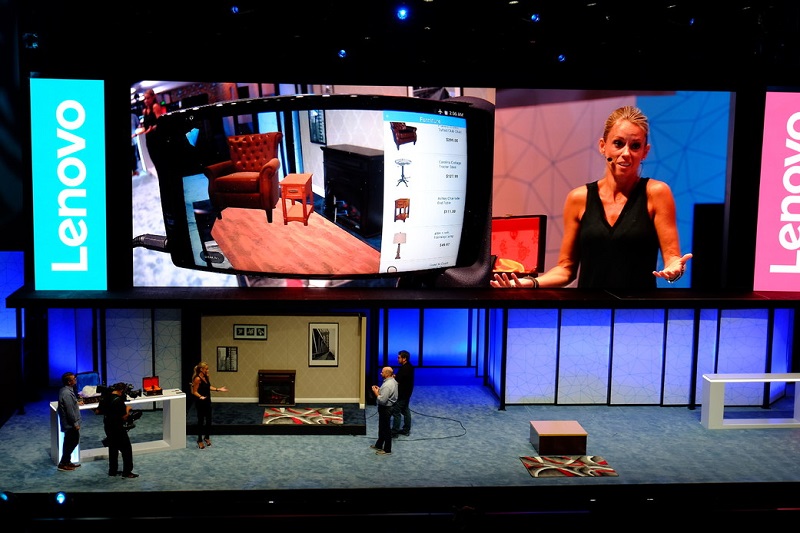 Besides, Project Tango technology can also be used to utilize for home decoration especially when you are figuring out where to put all your furnitures.
Apart from PHAB 2 Pro smartphone, LENOVO also launches 2 new Augmented reality smartphones which are the Phab 2 Plus and the Phab 2.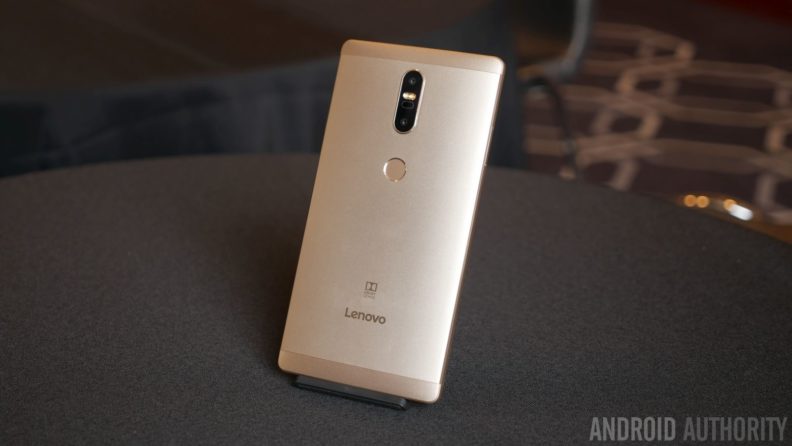 Lenovo Phab2 Plus specifications:
4" Full HD IPS display
MTK8783 octacore processor
3GB RAM + 32GB ROM
13MP rear and 8MP front camera
Android 6.0
5mm
218g
RRP: USD$299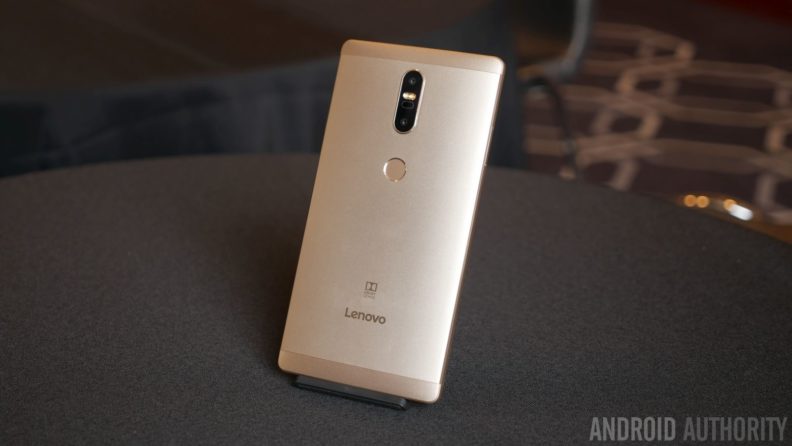 Lenovo Phab2 specifications:
4" 720p HD display
MTK8735 Soc
2GB RAM, 32GB ROM
13MP rear and 5MP front camera
Android 6.0
4050mAh battery
5×5.5mm
225g
RRP: $199
The Phab2 and Phab2 Plus comes with lightweight Augmented Reality applications but does not come with features of Tango.