As 2016 has almost come to an end, Meizu has offlcially announced that a new Meizu flagship that will be launched at Beijing convention center on 30th November this year. Along with a teaser, comes the teaser "Make Helio Great Again" (Does this phrases seems familiar?)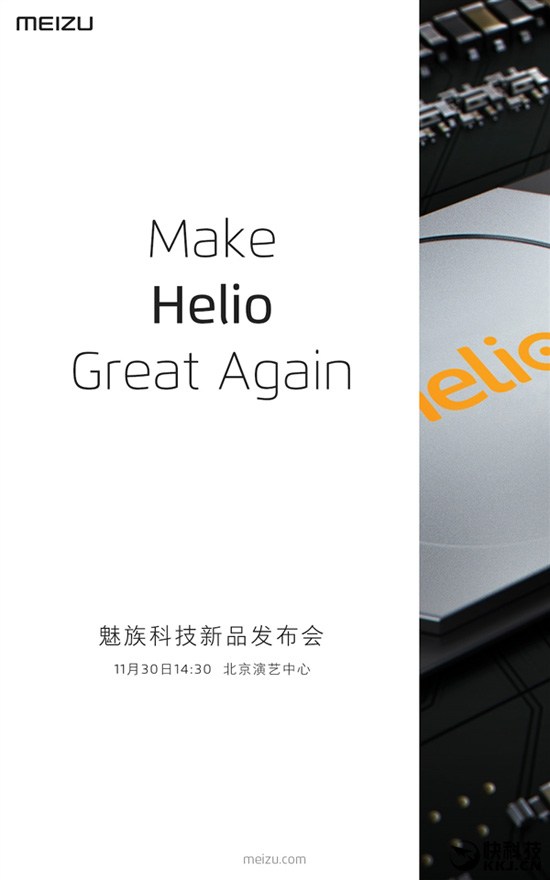 The world Helio reminds us on the Meizu Note 5 has it was previously rumored to feature a processor manufactured by MediaTek. The Meizu Note 5 will be coming with 3GB RAM and 32GB ROM option along with 5MP front and 13MP rear camera and runs on Helio P10.
Would the new product launched be the Meizu Note 5? Stay tuned!