Soon after the launch of Xiaomi Mi 5, Xiaomi has quickly introduced the enhanced version of the Mi 4 known as Mi 4S. The Mi 4S comes with a 5 inches Full HD display and powered by Qualcomm Snapdragon 808 and first available in China from 1st of March.
Xiaomi Mi 4S specifications:
5′ 1080P display
Qualcomm Snapdragon 808
3GB RAM
13MP rear camera
8MP front camera
64GB ROM
support microSD storage expansion
Fingerprint unlock
Dual SIM stanby and supprt VoLTE
3260mAh battery
Available in white, gold, light purple and black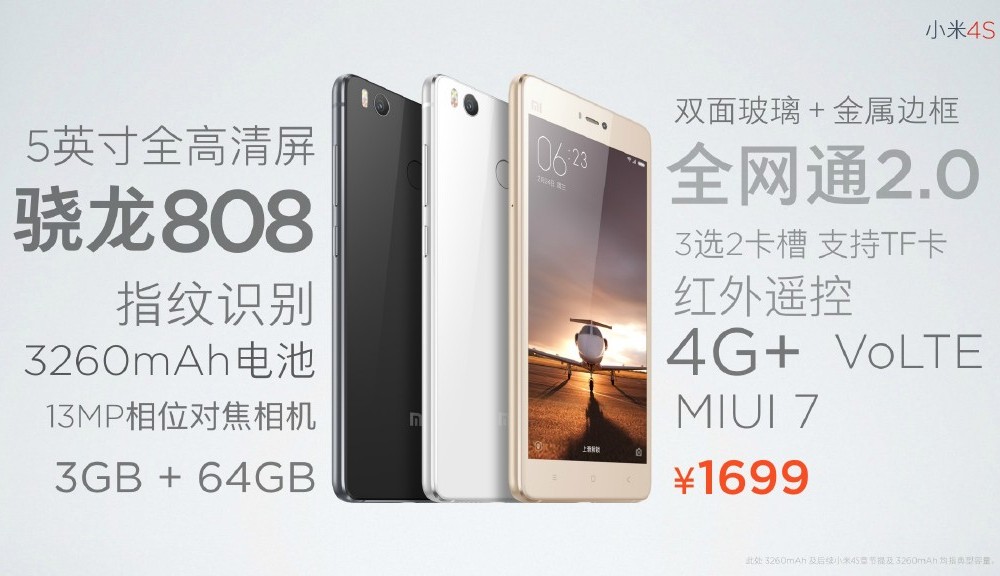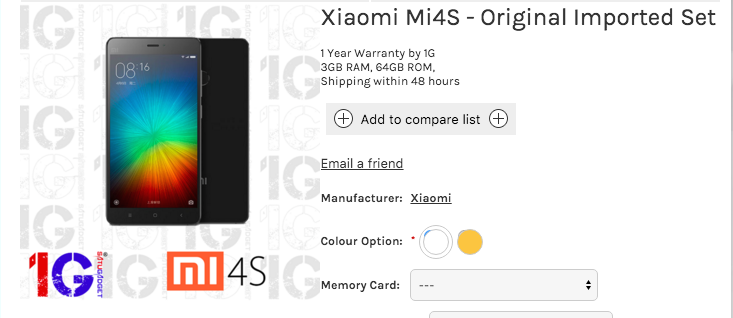 The imported version of the Xiaomi Mi 4S is priced at RM1399 and available in white and gold through SatuGadget. It also offers 48 hours courier services where you can receive your new smartphone in short time. This smartphone is also currently imported by independent smartphone importer at LAZADA and Directd.
On a side note, this smartphone is unofficially imported to Malaysia and the warranty is not covered by local Xiaomi smartphone distributor.