Recently, a Weibo user has provided a sneakpeak of the upcoming Xiaomi smartphone which includes Mi 12 Ultra.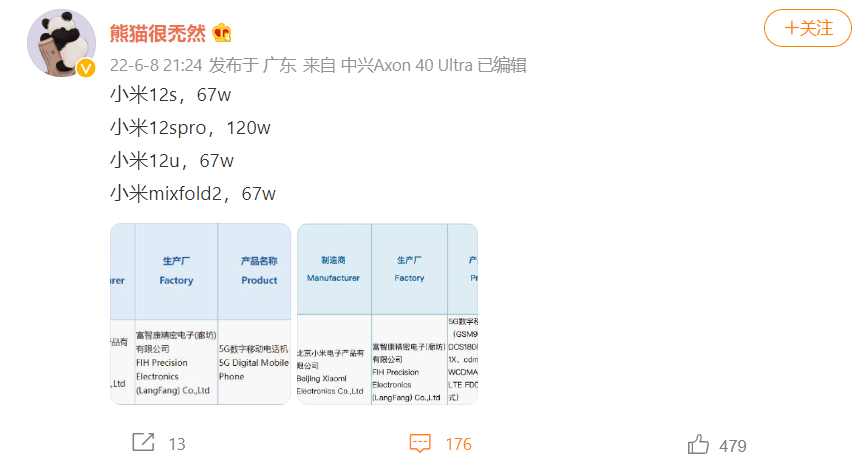 Similar to Mi 11 Ultra, it too features a 5000mAh battery with 67W quickcharge. It also sports a LEICA camera that's capable to support 8K video with LEICA filters lens and more.
It also brings in the triple camera from previous gene which includes high resolution camera, ultra wide angle and telescopic lens. It will also be powered by Snapdragon 8+ with clock speed up to 3.2GHz with much better efficiency with 30% more CPU performance than previous gen
The Mi 12 Ultra will be launched by this July.