Just a short period after the announcement of the Xiaomi Mi Pad 2 that runs on Android with MIUI or Windows, Xiaomi's Vice President Lin Bin posted an update on the Mi 4, in which the Windows 10 for Mi 4 is soon open for beta testing on 3rd December!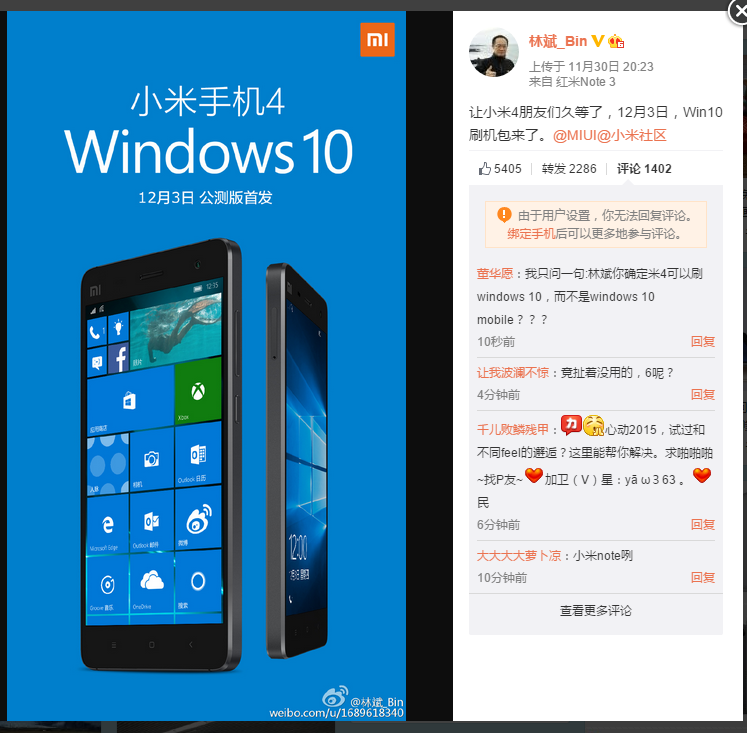 On a special note, this open beta for the Windows 10 mobile is only available for Xiaomi Mi 4 (4G LTE variant). Users have to flash the Windows 10 mobile through miflash windows tool that will take around 1 minute to complete. After successful installing Windows 10 mobile, users have the option to return back to MIUI by flashing it back. It is strongly recommended to backup essential datas such as photo before flash.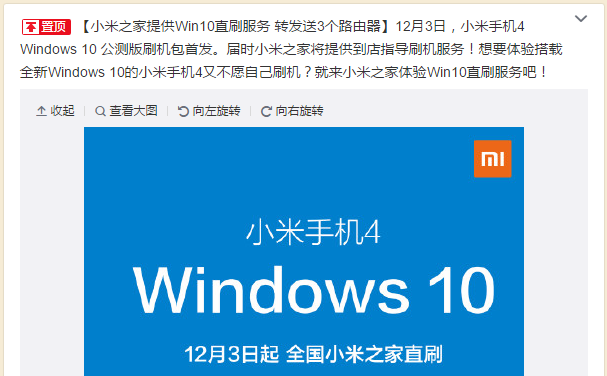 The Xiaomi official Weibo also will provides free Windows 10 installation for each Xiaomi users (only in China). User that worries on bricking their device can opt for technician in Xiaomi service center for Windows 10 installation.
Source : Xiaomi