Not just in smartphone, tablets, gadgets and other home appliances, Xiaomi is now make it moves towards transportation development! A recent teaser poster from Xiaomi indicates that a new product is soon to be announced from Xiaomi, and it is a bicycle!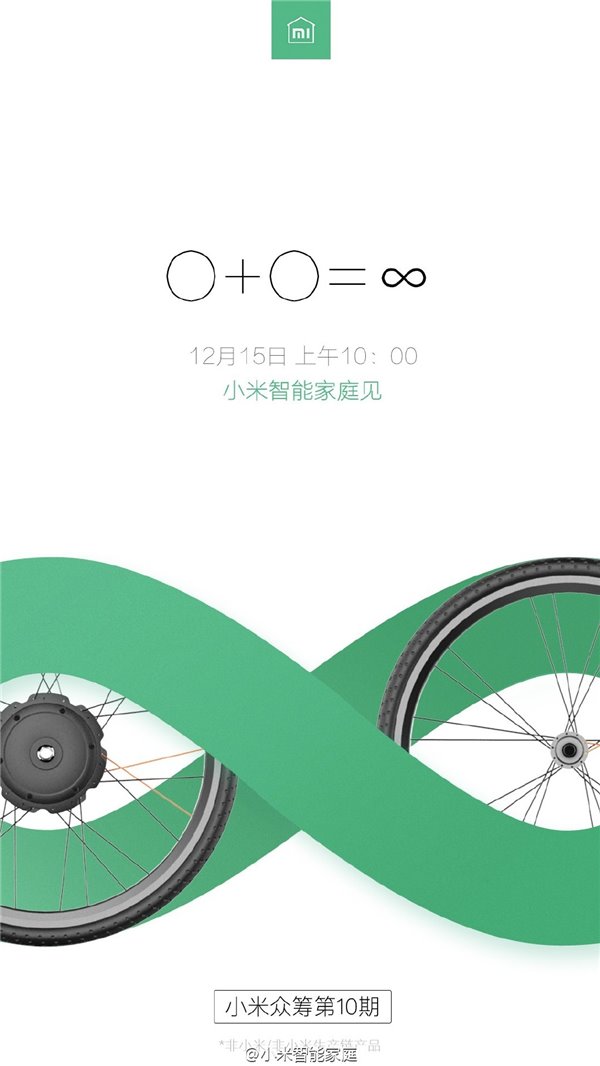 In the teaser poster appeared on Xiaomi smarthome Weibo account shows 2 bicycle interconnected with a symbol design that depicts infinite loop. It is highly speculated that the new product from Xiaomi is a smart bicycle as LeTV has previously announced similar smart bicycle that comes with Anti-Theft feature, music during sports and also fitness monitoring.
This smart bicycle crowdsourcing campaign will starts on 15th of December this year on Xiaomi website. Those who are interested can have a look on Xiaomi website during the time period. With its involvement in the smart transportation development, could we expect that Xiaomi will be making smart auto-pilot cars or smart apartments in the future?
Source : techweb