As one of the Chinese techmaker giant, Huawei has grown from a manufacturer of home routers to all kinds of smartphone you can see on the Huawei experience store. Looking back those years, Huawei has stood of itself into 5G development since 2013; from the first test of Huawei wireless broadband transmission at 115Gb/s to a practical working 5G network and solution.
Huawei business has rise exponential after the collaboration with LEICA on P20, understanding its desire to offer a better photography experience. In the recent years, Huawei P and Mate series smartphone's camera has been certified by this camera industry leader.
The expectation on Huawei smartphone has gone higher when the first teaser of Huawei foldable smartphone leaked online, promising slim body with practical use of both screens. Huawei has since developed their first foldable – the Huawei Mate X integrated with their 5G Balong 5000 modem on Kirin SoC.
Huawei first 7nm chip was initially discovered on the Mate 20 Benchmark score around late 2018. Their 7nm chip has then grown bigger which caters for the Kirin 985, allegedly coming this year. It is one of the earliest pioneer highlight the power of AI, which is first being optimized for faster operation and now a norm for most Huawei flagship and mid-range smartphones.
One of the bravest attempt on the smartphone camera works is the addition of Quad AI camera on the P30 Pro. The Huawei P30 Pro is a smartphone that manifest itself to be a great photography centric smartphone. Along with addition of AI, this has enhanced the photo based on several environment characteristic. Apart from harnessing the power of AI, it is also the first smartphone to bring 50X super zoom, a combination of 10x optical zoom and digital zoom which makes concert and long distance capture easy going.
Since the launch of Huawei P20 with twilight colour, this has shaped market perspective that smartphone could some colours much more than a solid fill. The twilight colour is one of the reason that the Huawei P20 series and other sells like hot cake, because appearance does matters!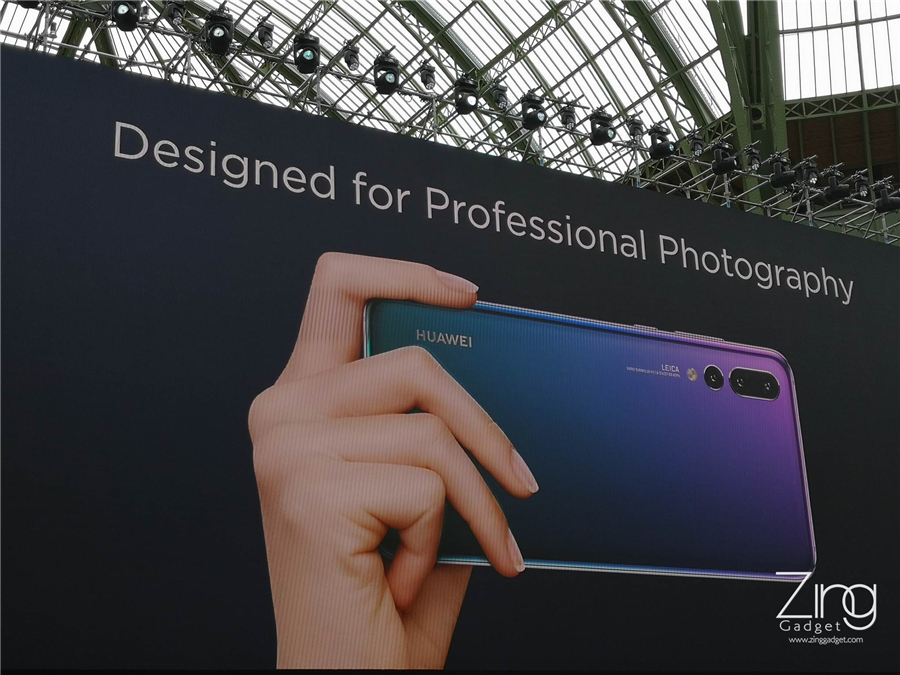 Last but not least, Huawei has introduced a reverse wireless charging solution during the launch of Huawei P30 series (while silently roasting Apple for its battery life). The reverse charging solution from a smartphone is handy solution given that the Huawei P30 Pro is a smartphone that comes with large battery capacity.
On the other hand, the EMUI software has been greatly optimized since its initial version. You can learn what's new on the EMUI 9.1 via this link. 
Moving on to their notebook, one of the most unique feature of the MateBook is the recessed camera on the keyboard. This is ideally designed for privacy paranoid who doesn't want webcam to be exposed at all times.
Over the year, Huawei has gained consumer trust & recognition with all the rewards offered to a Huawei device owner. Worry not if the Google services is disabled on Huawei phone because you will get a full refund by third party partners such as Lazada, Shopee, Senheng,etc, under the App Protection Warranty Program offered by these third party partners!
In the meantime, you can now enjoy RM400 off Huawei P30 series in Malaysia. There will also be 1+1 2 years warranty for selected model which is only for new purchase between 1st July to 30th Sept. You may visit Huawei official website for further information.
Huawei P30 Pro (8+256GB): RM3399
Huawei P30: RM2299
Huawei nova 3i: RM799
It is worthy to highlight that the 1+1 two year warranty promo is only applicable to Huawei P30 series, Mate 20 series, Nova 4 series, Nova 3i, and MediaPad M5 series tablets. To claim the warranty, you will need to activate it in the HiCare app on your Huawei smartphone.
Grab it today at Huawei official site or experience centers. Also check out Huawei Online IT fair which is happening right now!