It is no bizarre that smartphones has a relatively large screen to body ratio compared to a notebook but soon after that Dell and HP makes their own "Infinity Display" notebook. In this Mobile World Congress 2018, Huawei has updated their MateBook X Pro with screen to body ratio up to 91%. It brings a relatively unique resolution at 3k with touch screen support. The good news is that the Matebook X Pro is now SIRIM certified and expected to launch very soon.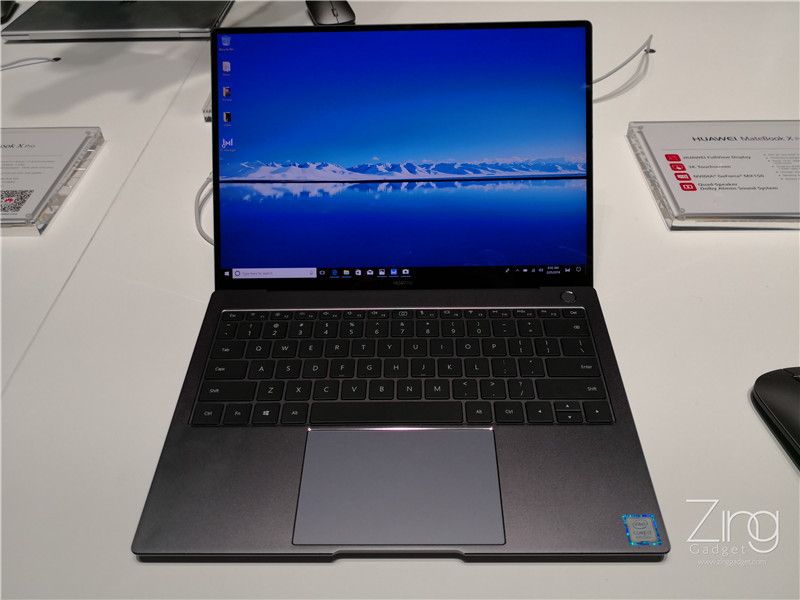 The MateBook X Pro comes with 13.9 inches 3K LTPS display powered by the 8th generation Intel Core i5 and i7 ULV processor lineup along with 8GB or 16GB RAM and 256GB or 512GB of onboard SSD storage. It also has a Nvidia Gefore MX150 dedicated GPU chip addon for multimedia and light entertainment. Other features such as Dolby surround, fingerprint recognition and thunderbolt 3 port is all available in this ultra slim notebook. Another worthy mentioning feature is that it has a splash resistant keyboard so you can likely be calm when you topple your morning coffee over it, although it doesn't mean it is water resistant.
As for its pricing, the MateBook X Pro could start as low as RM7220 and above.
Thumbnail image courtesy from engadget