Today, HUAWEI has announced the EMUI 10.1 update list which includes total of 22 models in China.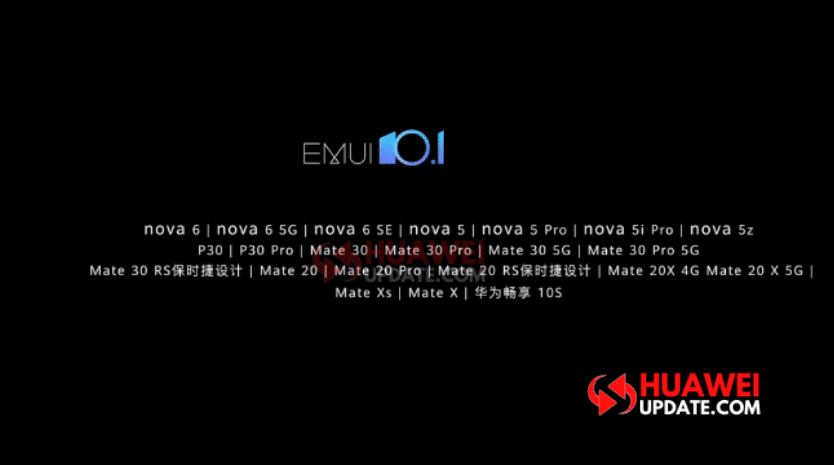 The eligible list includes P30, P30 Pro, Mate 30 4G, Mate 30 5G, Mate 30 Pro 4G, Mate 30 Pro 5G, Mate30 RS Porsche Design, Mate 20, Mate 20 Pro, Mate 20 RS Porsche Design, Mate 20 X, Mate Xs, Mate X , Nova 6 series, Nova 5 series and other models.
The newest EMUI 10.1 is based on Android 10. The new updates to offers new smoother icon animation based on natural motion, HUAWEI own set of themes and all new Always On Display.
The Always On Display is 3D rendered which allows objects to be appeared 3D when viewing the AOD objects.
The P40 series also comes with an all new voice assistant known as "Hey Celia". This voice assistant can be used for setting alarm, schedule meeting, music playback and more.
HUAWEI also adds a feature similar to FaceTime which is known as MeeTime into EMUI 10.1. MeeTime allow high quality video calls toward their partner and it can be used to share their screen too! Another good thing about Mee Time is that it can be used between HUAWEI & HONOR smartphones.