As mobile gaming platform gaining more popularity for its portability and convenience, Razer and Xiaomi has coped the industrial demands by offering a gaming centric smartphone that enhances mobile gaming experience without using the in screen controller and laggy framerates. Both smartphone has provided with a decent amount of power, but nothing beats the ROG Phone that digs deep down on what mobile gamer want, a lag free smartphone with cooling and gaming enhancement.
ROG Phone specifications:
ROG Gaming UI
6 inches 18:9 aspect ratio AMOLED display(2160 x 1080 resolution)
90Hz refresh rate, 1ms response time, 108.6% DCI-P3 colour accuracy
Integrated HDR Display technology
Qualcomm Snapdragon 845 Mobile clocked at 2.96Ghz
Qualcomm Adreno 630 GPU
8GB LPDDR4 RAM
12MP + 8MP dual rear camera
8MP front facing camera
Supports NFC
Dual front stereo speakers with DTS Headphone X 7.1 surround sound support
UFS 2.1 :128GB / 512GB
USB-C
4000mAh battery with QC3.0+QC4.0, Asus HyperCharge, DP 1.4(4K)display output
158.8 x 76.2 x 8.6mm
200g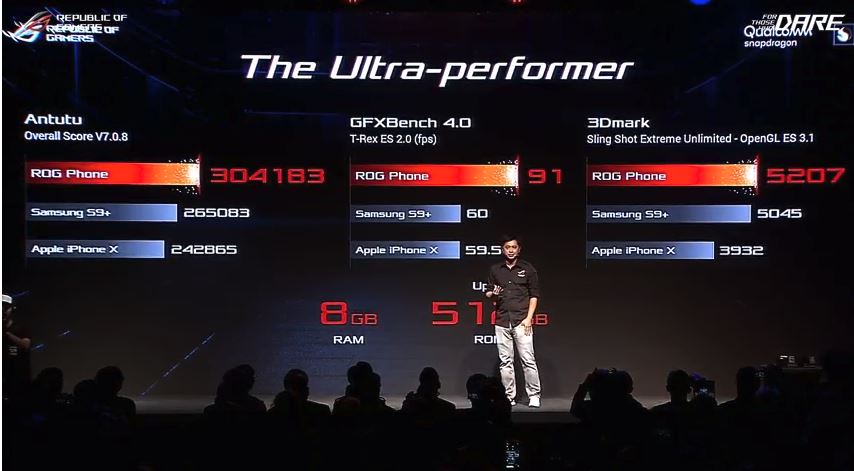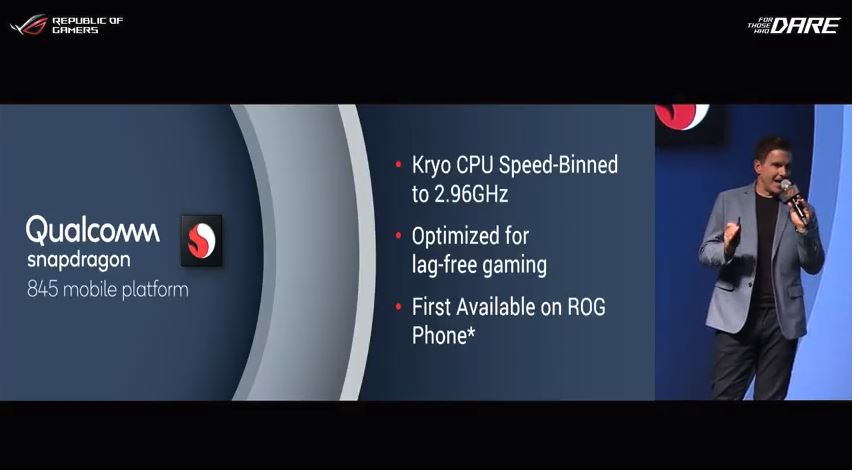 ASUS has finally did something remarkable when they place a gamer centric smartphone in the market when the mobile gaming trend has just started blooming. Despite without potential to enlarge storage space, ASUS ROG Phone is offered up to 512GB storage to store all your medias and games and get you hands on whenever you go.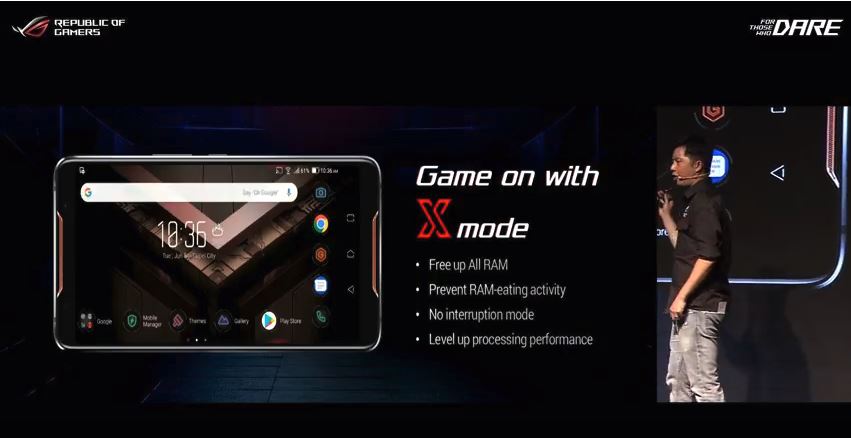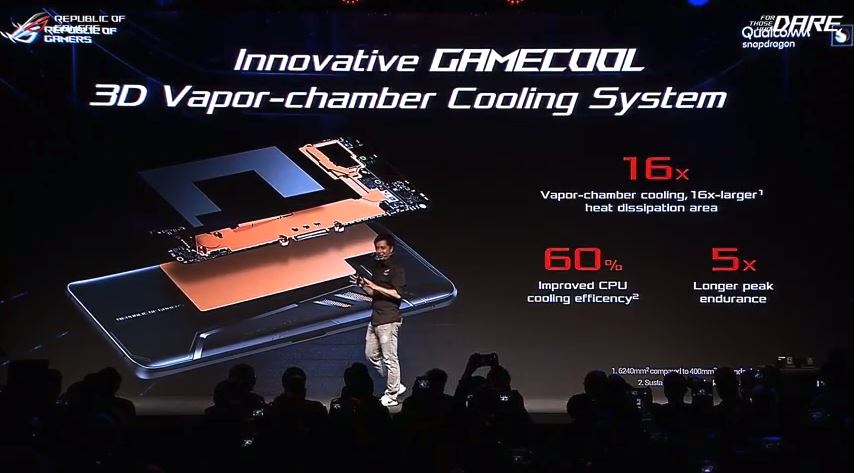 Apart from the beast hardware, all of the power and performance driven from the overclocked Snapdragon 845 can be cooled down with AeroActive 3D steam cooling system so that your gaming experience is no longer affected with a heated rear panel and tuned down clock rate.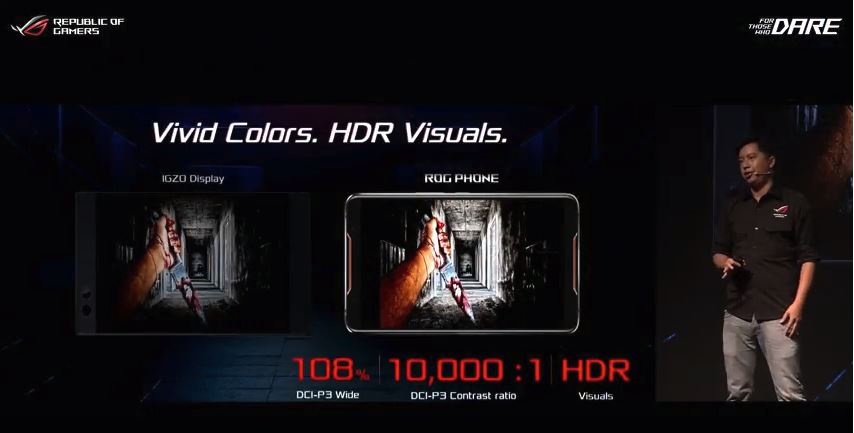 Apart from a beast hardware, ROG Phone also offers gaming monitor like display with 108% DCI P3 and HDR display in 2K resolution, refresh rate at 90Hz and 1ms response time. It will certainly bring a distinct advantage to gamers who plays game that requires fast reaction.
Here are the 3 new features that would make it different from others.
AirTrigger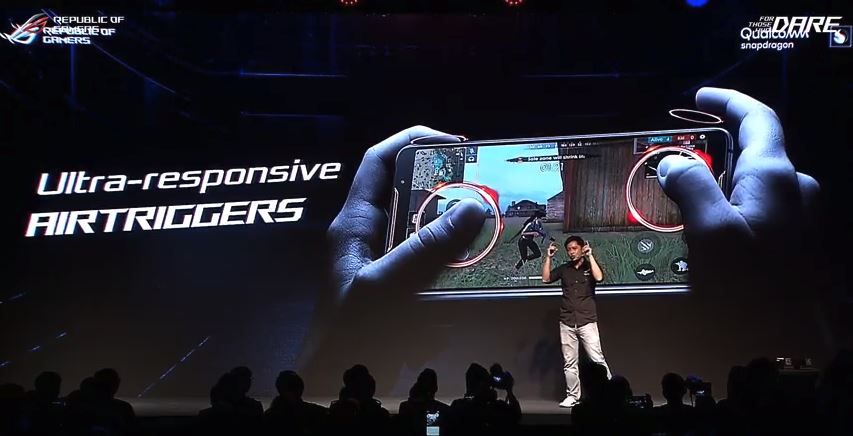 Air Trigger adds another control that you can interact with through your fingertips and it is highly useful in combat games such as PUBG, AOV and other real time strategy/ first person shooter game. Being the first to react and response gives an advantage to stay ahead the pace and eventually winning the game.
AeroActive Cooler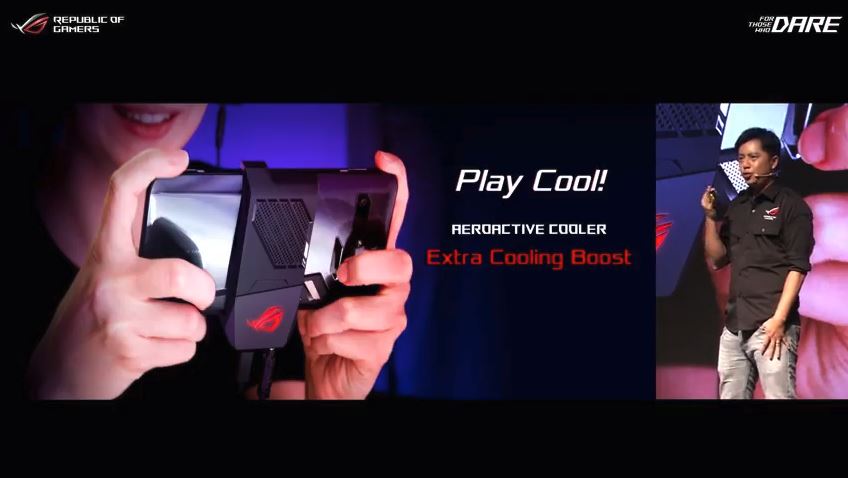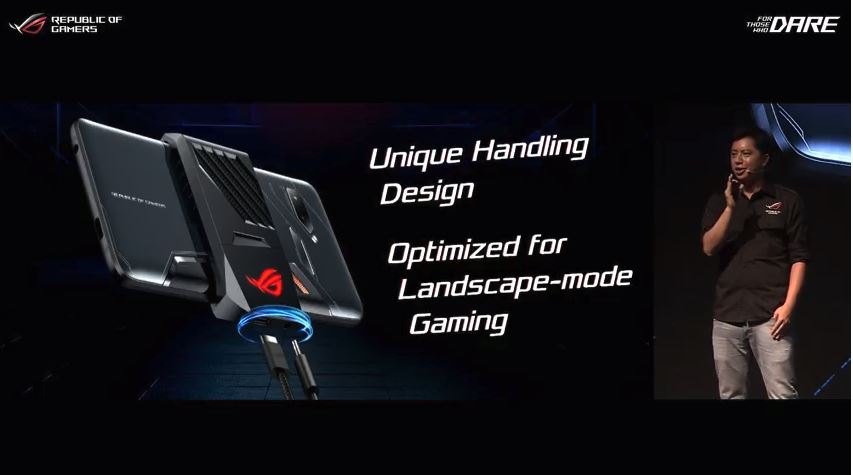 Here comes the liquid cooling for smartphones! Just as you think it isn't popular on gaming PC enough! The AeroActive cooler takes out the heat from GameCool 3D technology and instantly decrease the heat that resides on the panel, thus bridging 2 cooling system in a go.
TwinView Dock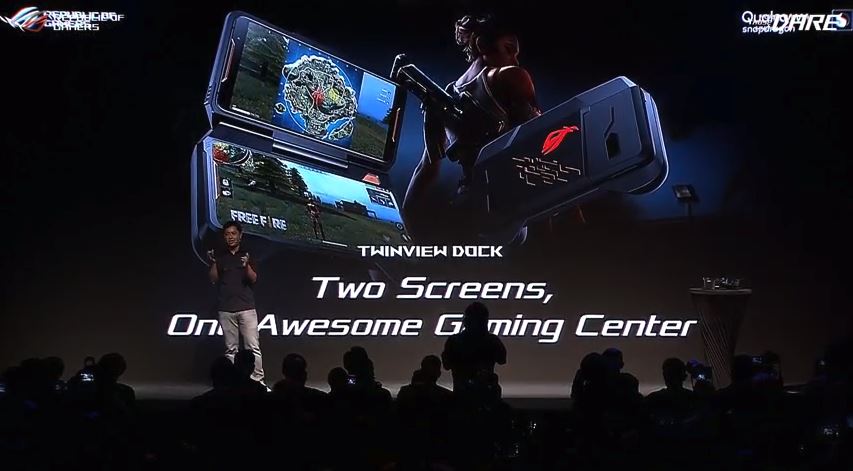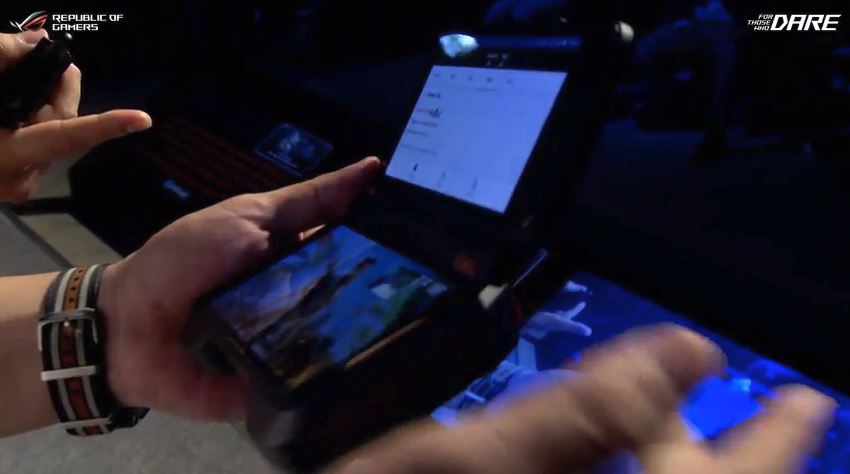 The TwinView dock comes fairly handy when you wish to open 2 apps in a go, such as livestream when you play. It utilizes Google gamedock source code so that all apps that supports the source code will be able utilizes the dock completely.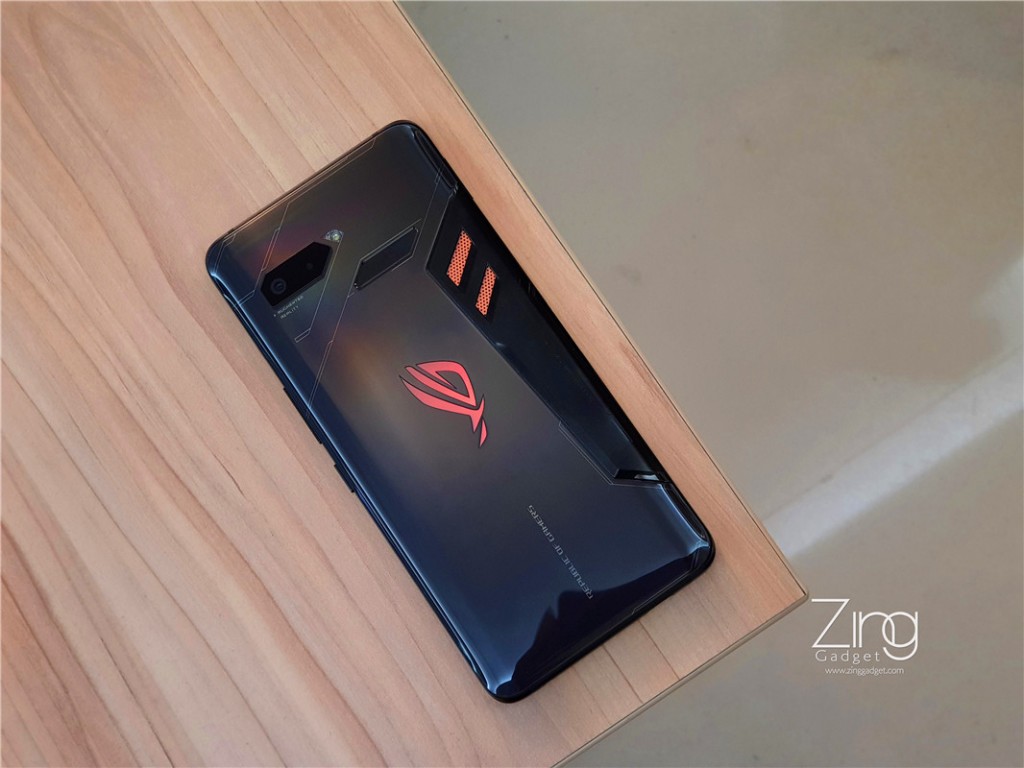 With ROG Phone officially introduced, it will be available in Taiwan market by 2018 Q3 (July) and roughly arriving in Malaysia 2 months later.
Stay tuned for more update!