For those who want to own the new Pixel and Pixel XL manufactured by HTC, it is still entirely unknown whether will such smartphone be officially imported into Malaysia. However, GEMFIVE has finally make it possible as some distributor has unofficially import the Pixel and Pixel XL into Malaysia with a price tag starting from RM3290.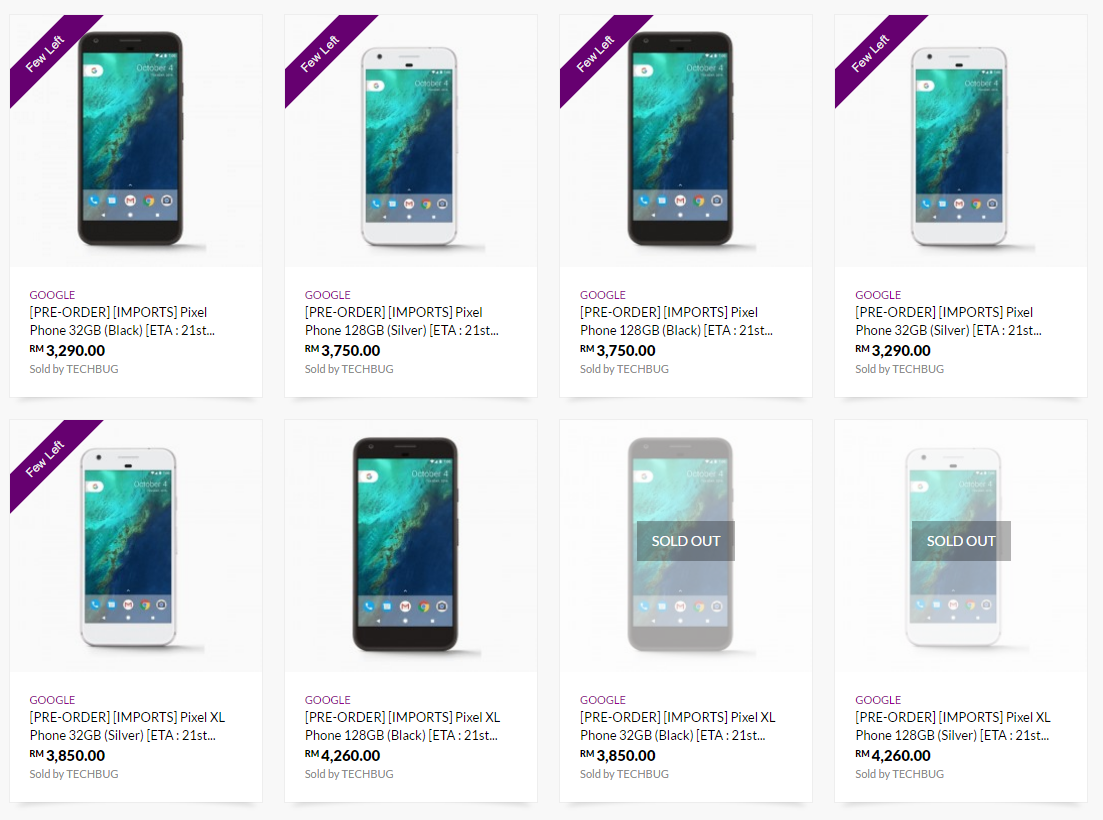 As the cheapest 16GB base model for Pixel starts at RM3290, the 128GB Pixel comes at RM3750. For Pixel XL. the 32GB variant will be priced at RM3850 while the 128GB is at RM4260. However, only silver and black colour option are available to select thorough this pre-order.
As it is not covered under HTC nor Google for its warranties, GEMFIVE provides 1 year limited warranty for the pre-order for the Pixel smartphone. If the amount looks unaffordable at a single time, GEMFIVE also offers 0% installment plan and comes with free delivery for all pre-orders. For those who has successfully pre-order the smartphone before it ends, it will be shipped from 21st November onward.