The launch of the Samsung Galaxy S7 Edge at Malaysia today has flooded all the social media sites, including us. While you might observe that some of your friend has gotten this smartphone earlier today while you are still saving up and budgeting for this smartphone, it's time to have a look on what's all about the new Samsung Galaxy S7 Edge!
Samsung Galaxy S7 Edge Specification:
5.5′ Quad HD Super AMOLED Always-On display
Samsung Exynos 8890 octacore processor
4GB RAM
32GB/64GB ROM
support MicroSD expansion
12MP rear,F1.7 aperture,DualPixel auto focus technology
IP 68 water and dust resistant
support wireless charging
Fingerprint unlock
3600mAh battery
Android 6.0
157g
7.7mm
Available in black, gold, silver and white
RRP: RM3099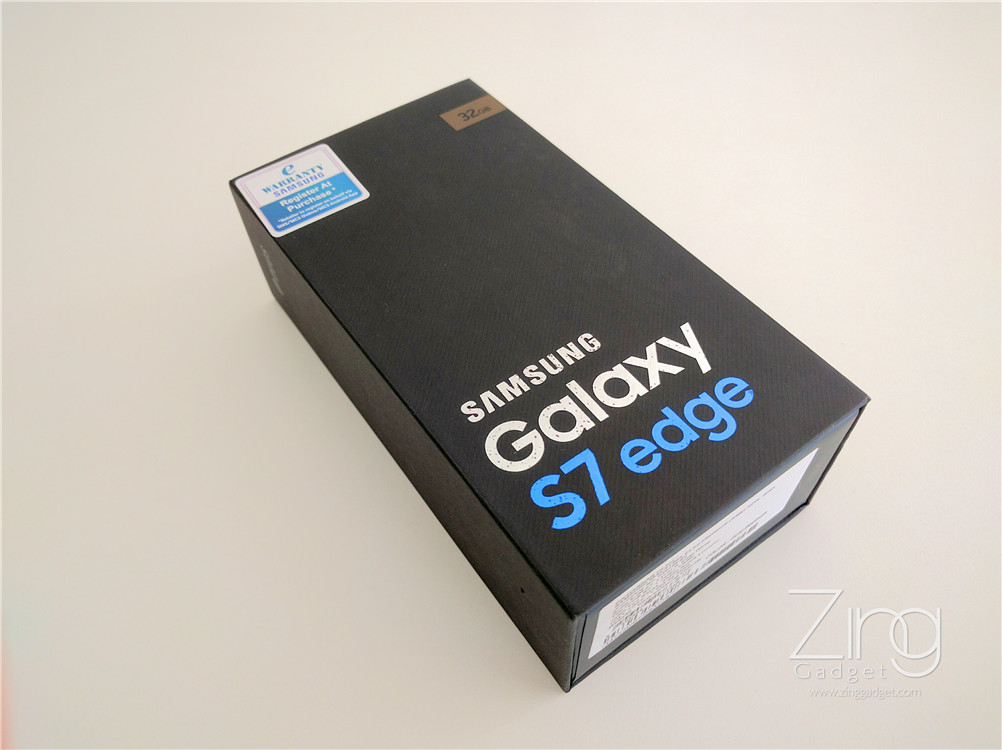 The new Galaxy S7 Edge retail box comes with a much attractive design with the flashy S7 Edge model name labelled on a dark black box.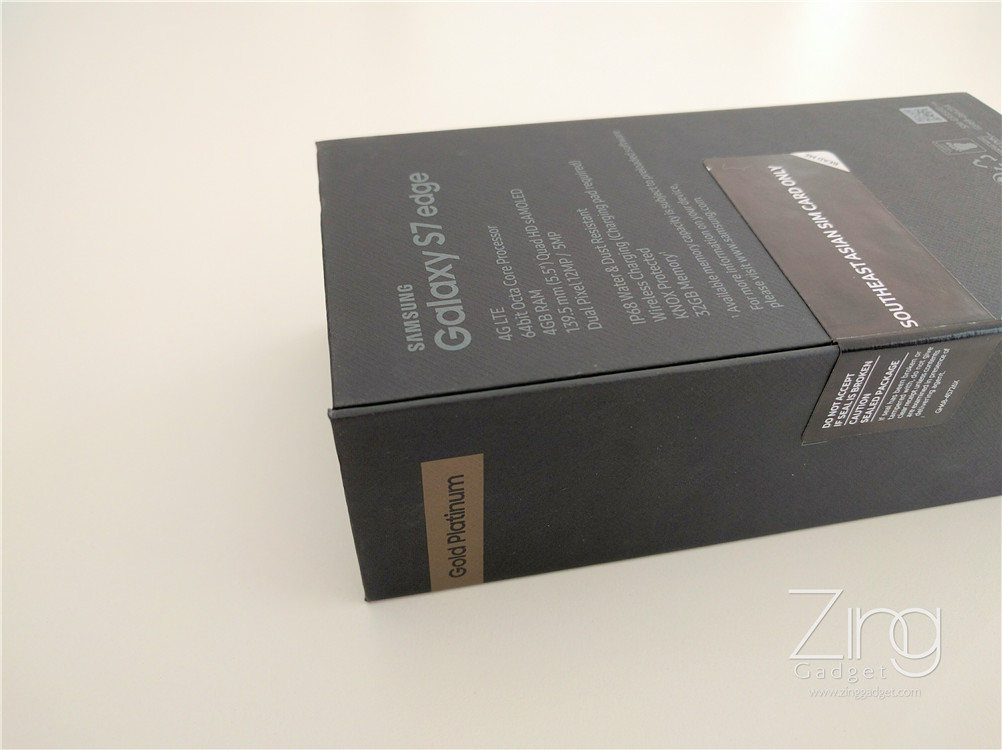 The hardware specifications and details of the smartphone are printed on the back of the box and the colour variant is also labelled on the side. Our hands-on model is the Gold Platinum colored S7 Edge.
Instead of splitting the box into half, Samsung has put some design efforts onto their new box which can be flipped op easily like a scroll!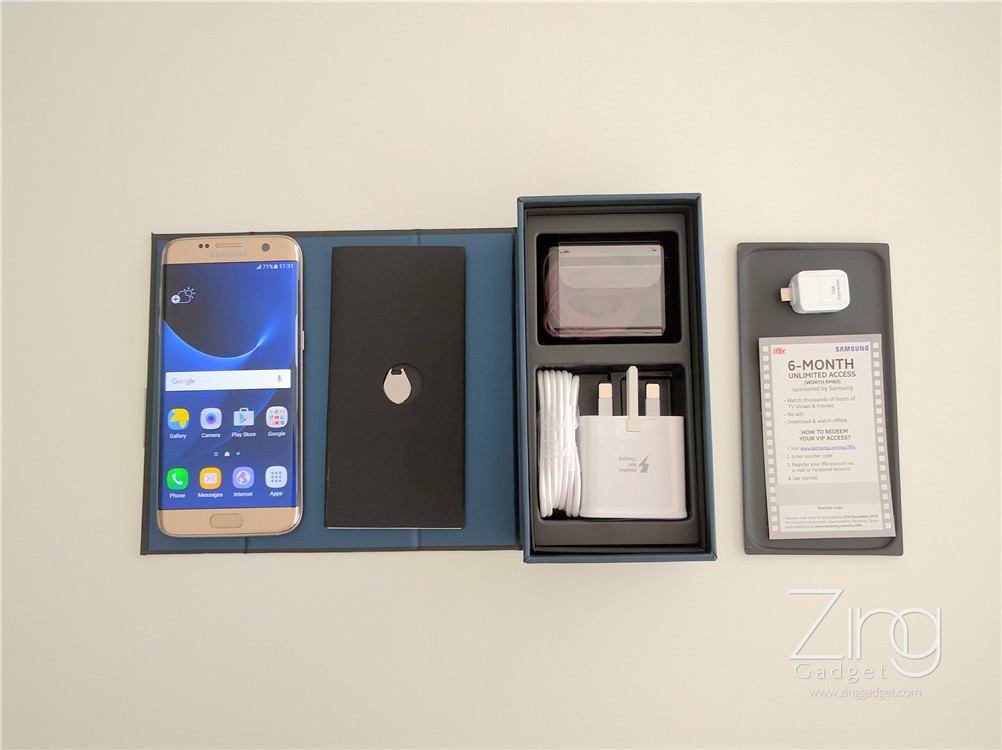 The S7 Edge box comes with user manual, SIM slot needle, charging adapter, earphone cable and 6 months iFlix subscription service. The purchase of the S7 Edge also comes with additional USB OTG connector.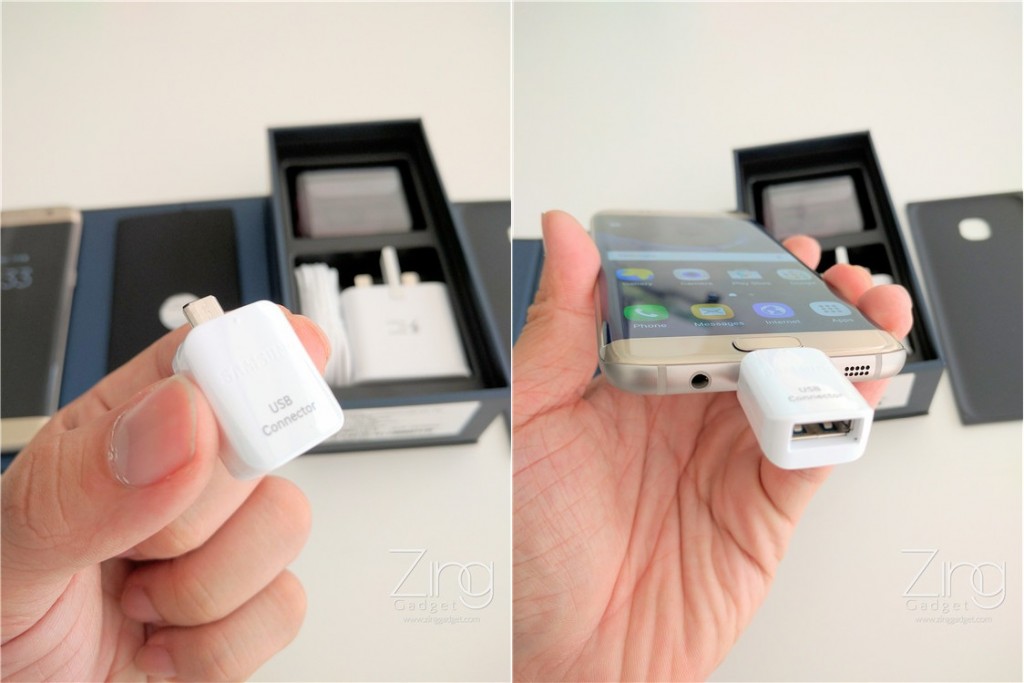 This makes the access for removable media such as pendrive extremely convenient!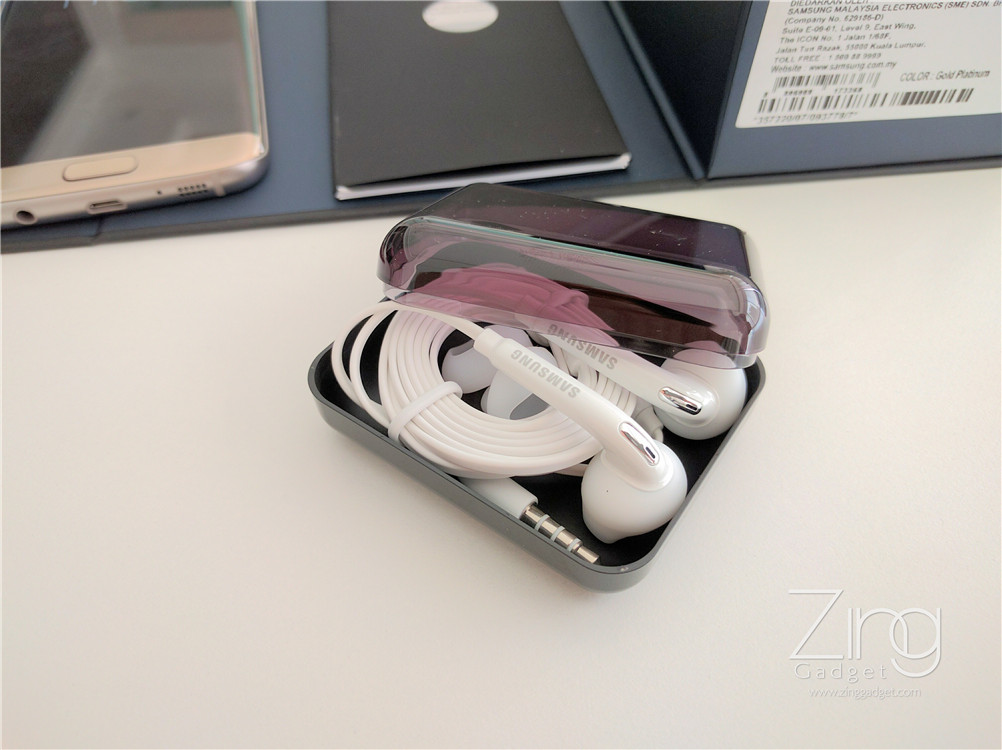 Although the S7 Edge is tagged as one of the flashiest smartphone for year 2016, the earphone coming along with this flagship smartphone appears simplistic. We will discussed it more on the upcoming review!
If you are coming from a smartphone that does not feature the curved edge display, you might experience a unique handling experience on this smartphone. Nevertheless, you will soon get comfortable with their design changes especially when it comes to the protrusion of the rear camera!
Summary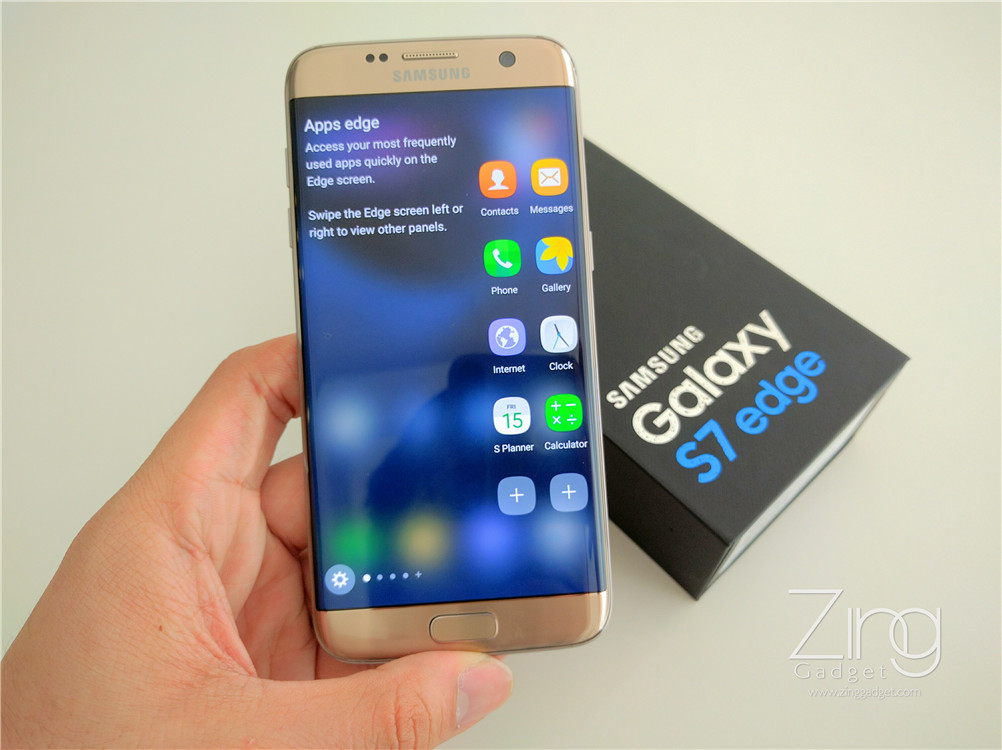 Although the Samsung Galaxy S7 does not have revolutionary changes in their outlook, the minor design changes has improves its appearance to a greater extend! With a price tag at RM3099, there is lot more to expect on this smartphone!