Attention Hotlink users! After Maxis Hotlink has provided 8GB weekend surf quota for free, it has now added a new service: free calls to 5 numbers!
To get free calls, simply call *100*6*1# to activate Hotlink Friendz. Dial  *100*3*3# again and key in the 5 numbers (be it your friends or your family) and voila! The free number is only eligible for Maxis/Hotlink line only. Once subscribed, the Activ10 services will be terminated.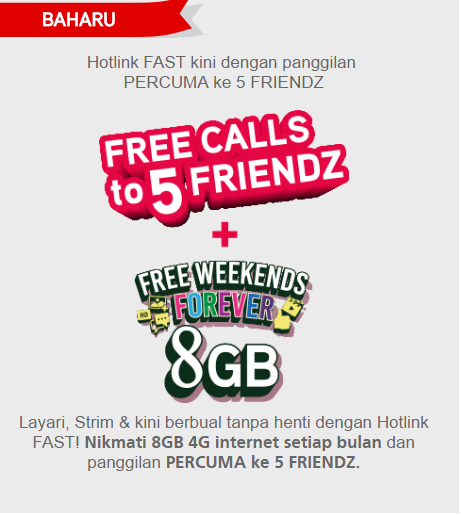 The new free calls is limited to 1000 minutes of calls per month. If the call duration to these 5 number has exceeded 1000 minutes, user will be charged on 15cents per minute! Each text is also cost at 1 cent per SMS.
Visit Hotlink for more info!