Earlier this June, HUAWEI has launched the 2nd generation of HarmonyOS. After 4 months, a HUAWEI worker hinted on Weibo that the HarmonyOS 3.0 is coming around the corner.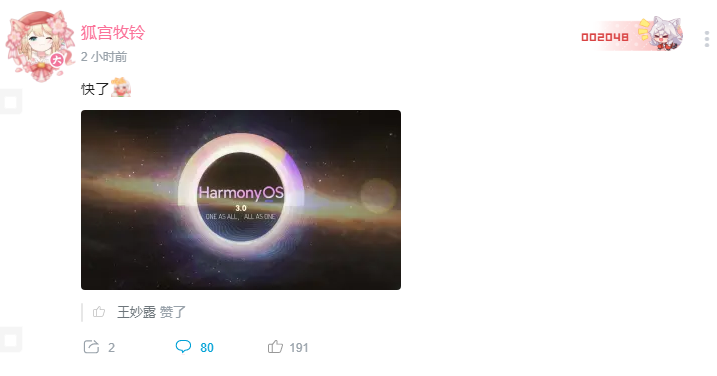 Since the release of the second version, HarmonyOS focus on the HUAWEI ecosystem that includes smartphones, tablet, smartwatch to smartTV.
There are total of 120 million users worldwide using HarmonyOS right now and it expect to reach 300 million users on HarmonyOS 3 release.