Digi has recently launched a new contest campaign applicable to its prepaid and postpaid user, giving out the latest Samsung Galaxy S8 as the prize for the winner! This contest starts from 1st May till 31st May this year and there will be 2x Samsung Galaxy S8 and 20x Samsung Level U bluetooth earphones to be given away in this contest!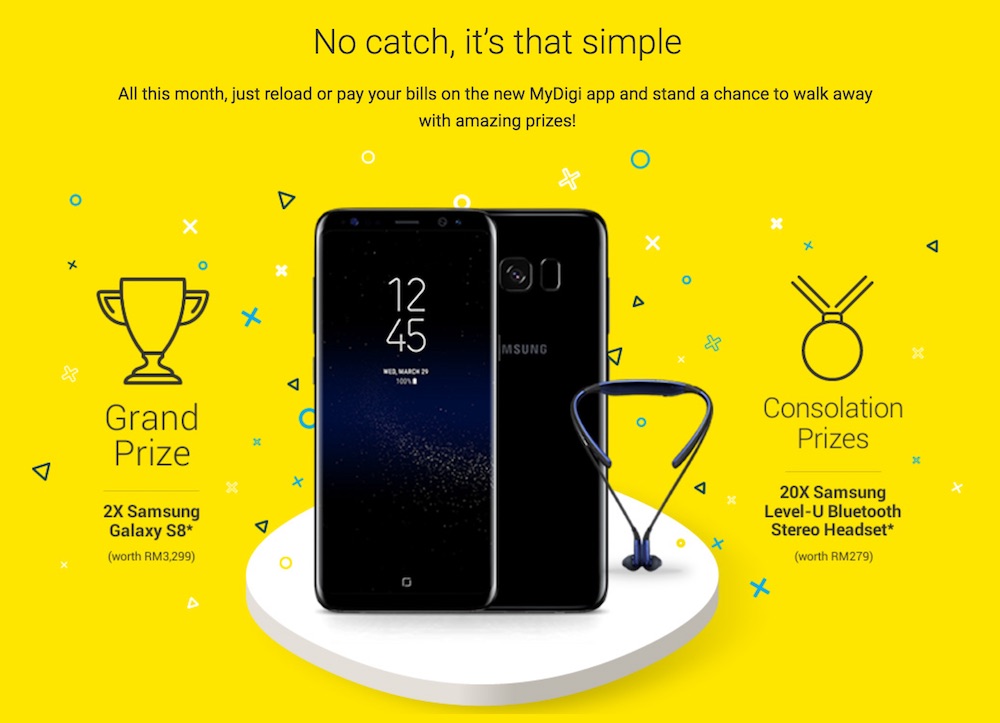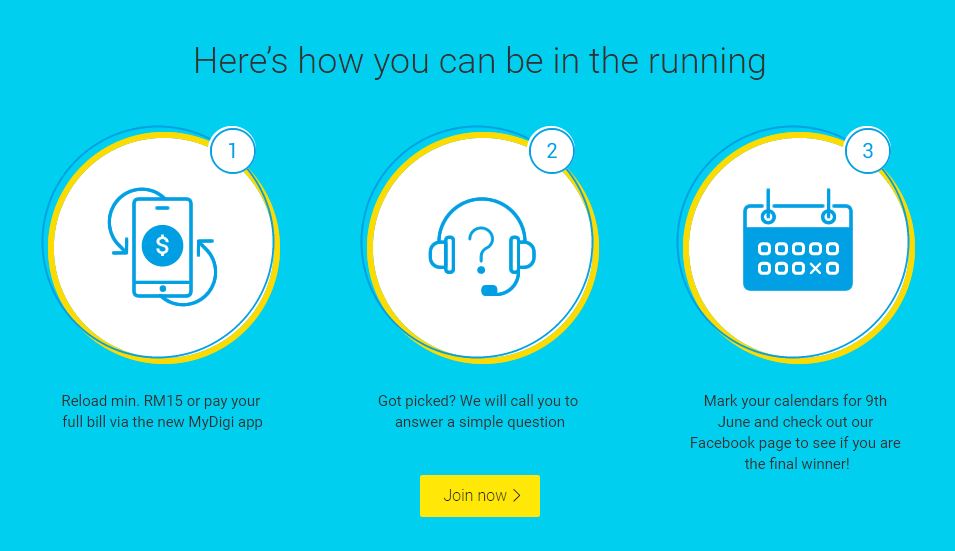 Here's how you can be eligible to win a new smartphone or gadget in this contest.
You are required to reload minimum RM15 to your prepaid account balance through the app to participate the contest. The higher the reload, the more chance you will win.
As for postpaid user, you are required to pay the total amount due through MyDigi app (version 5.0.0) to stand a chance to win the prizes.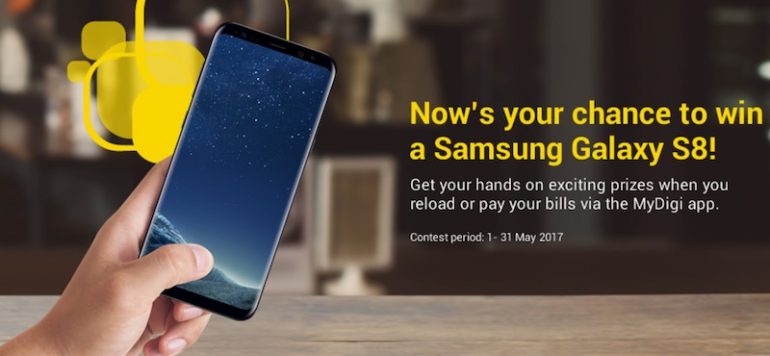 Digi will contact all winners on 9th June and winners has to answer one simple question to be declared as winner. All winners will be posted on their Facebook page during the day.
You can learn more about the contest at Digi official site.
Source : Digi