The long rumored Galaxy C smartphone has finally unveiled at China today. This time, Samsung has introduces 2 new smartphone model in the Galaxy C series lineup which are the Galaxy C5 and C7 priced at RMB 2199 and RMB 2599 respectively.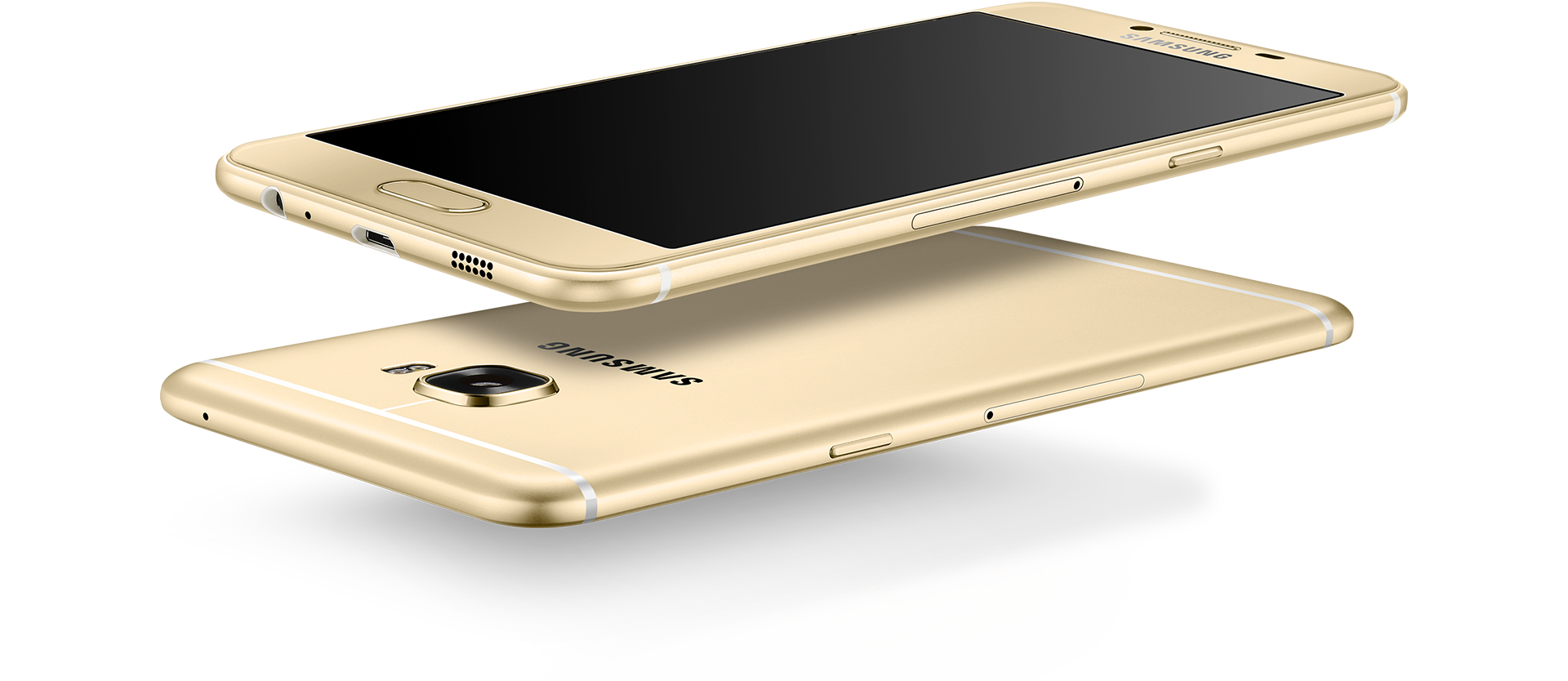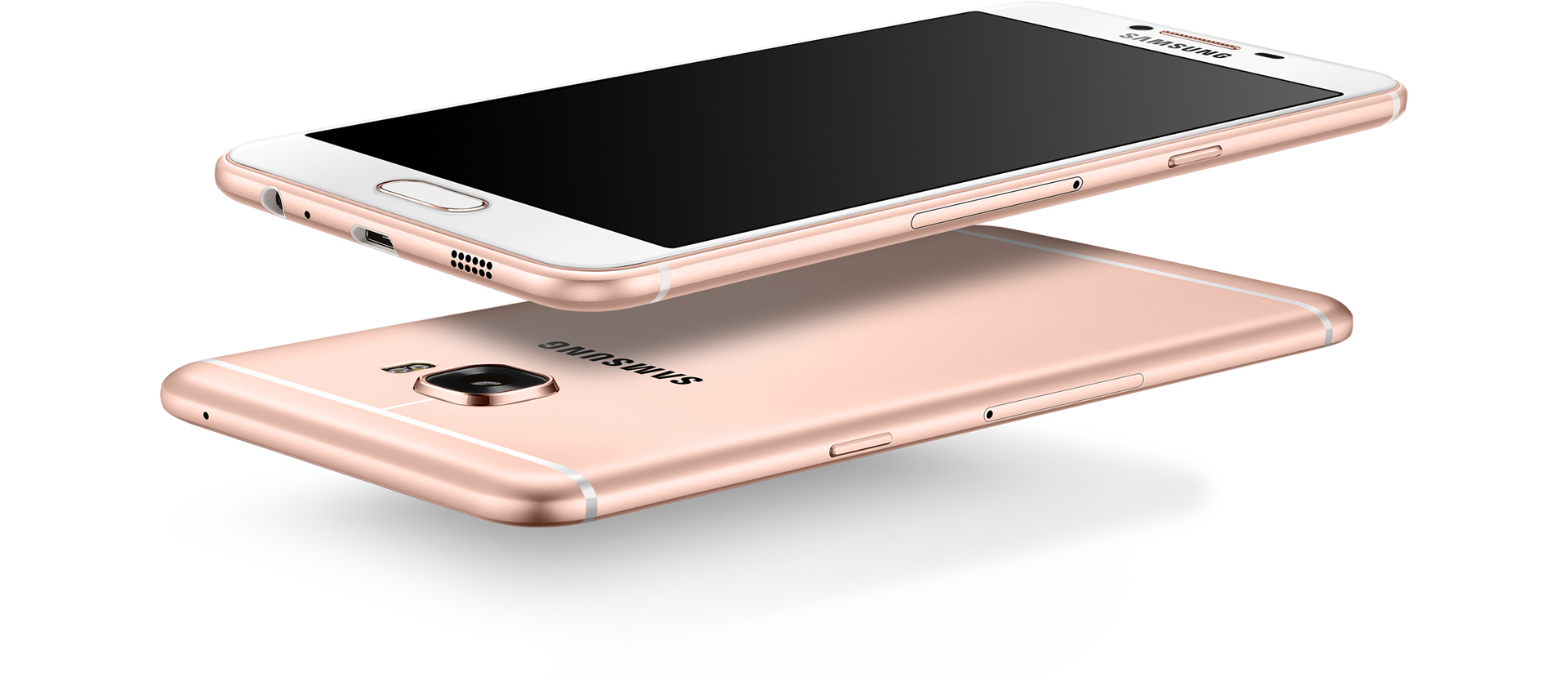 The Galaxy C comes with a unibody design packed within a thin body with 2.5D glass on the front. It comes with the conventional Samsung Home button along with a fingerprint sensor.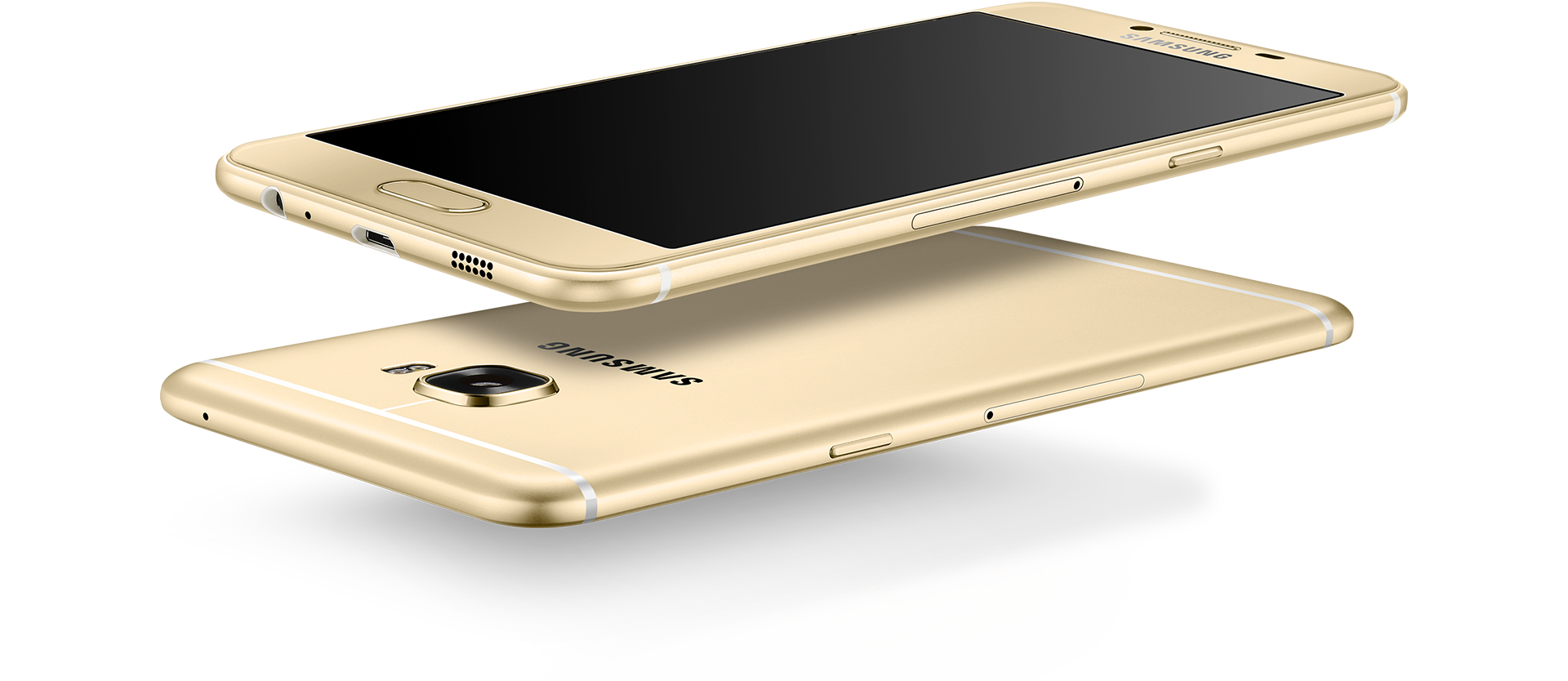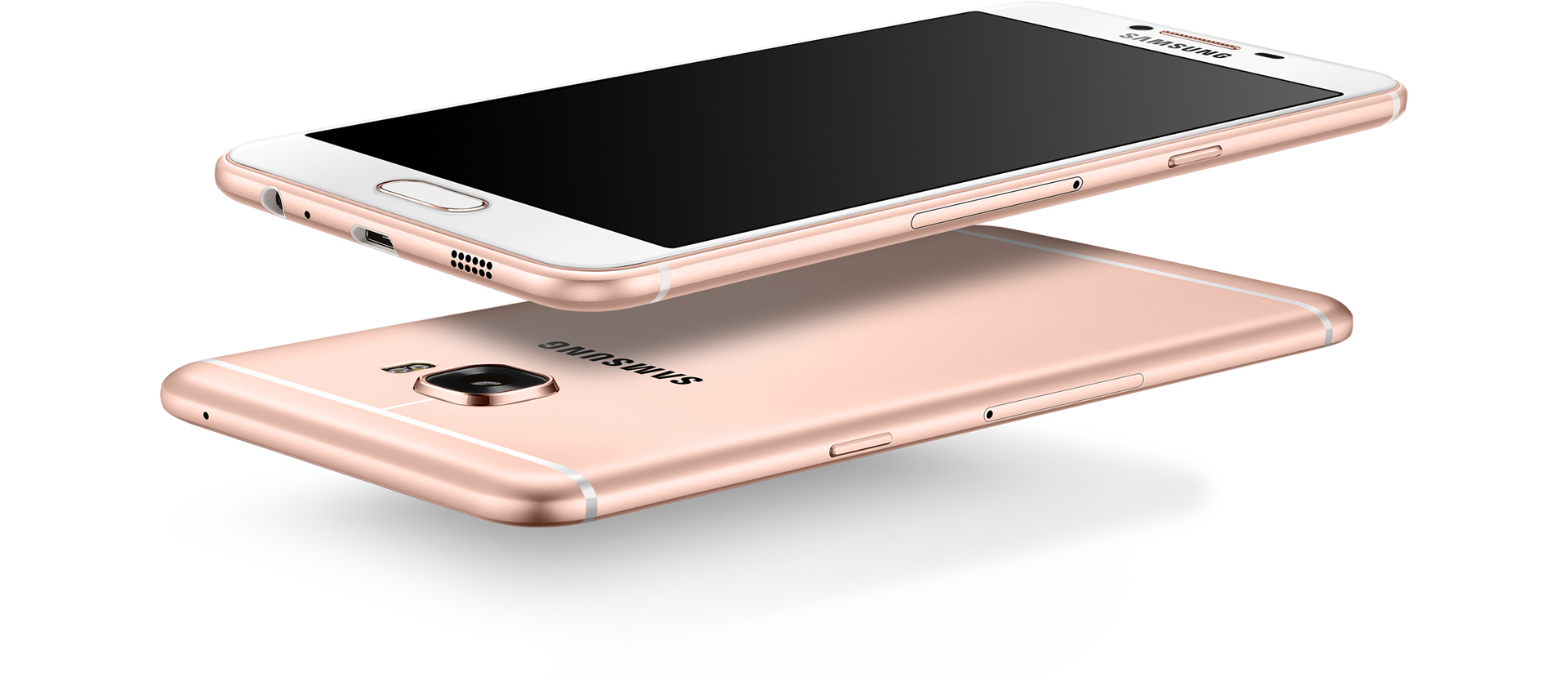 Galaxy C is available in 4 colours which are gold, rose gold, grey and silver.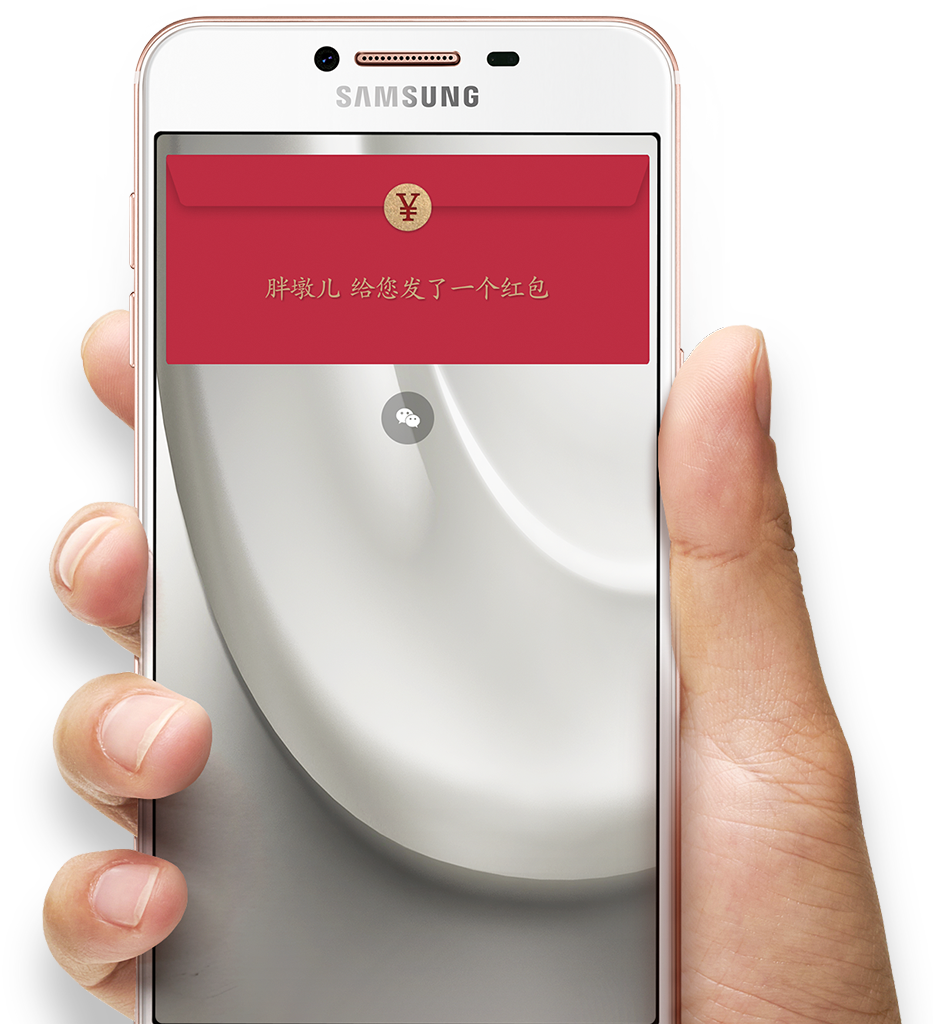 The customized Galaxy C smartphone in China comes with anti-rogue GSM station, redesigned UI and other safety features.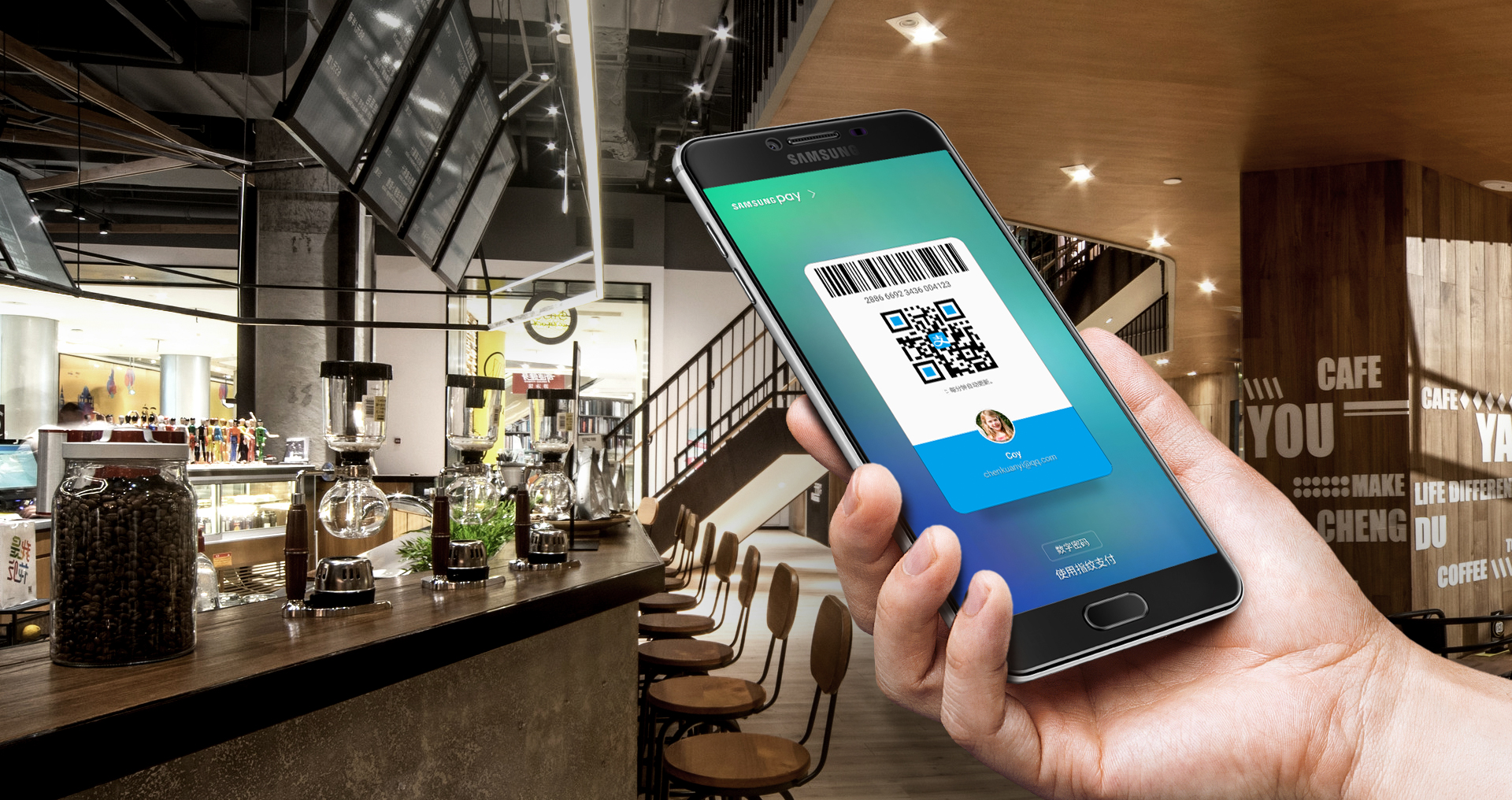 Nevertheless, this mid-range smartphone does support Samsung Pay mobile payment technology.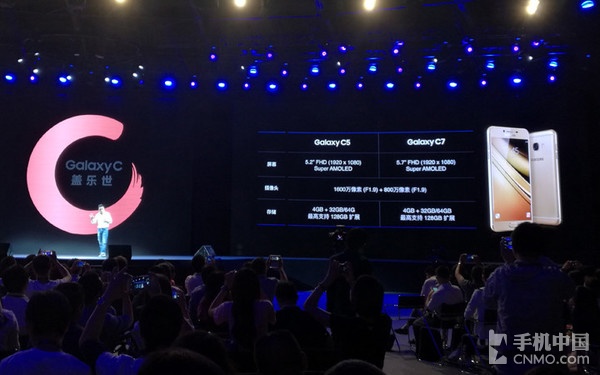 On a side note, the Galaxy C5 features a 5.2 inches Full HD AMOLED display along with Snapdragon 617 processor, 4GB RAM, 32/64GB ROM and 2600mAh battery.
Meanwhile, the Galaxy C7 comes with a 5.7 inches Full HD Super AMOLED display along with Snapdragon 625 processor, 4GB RAM, 32/64GB ROM and 3300mAh battery.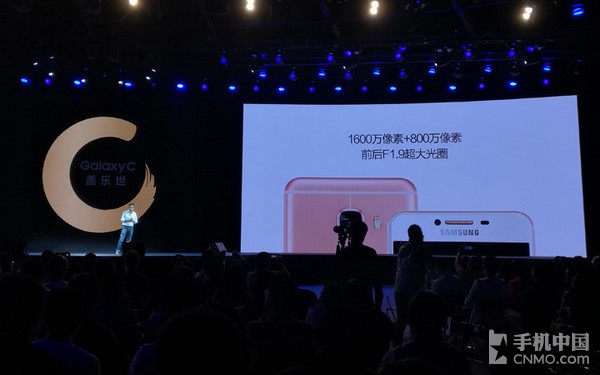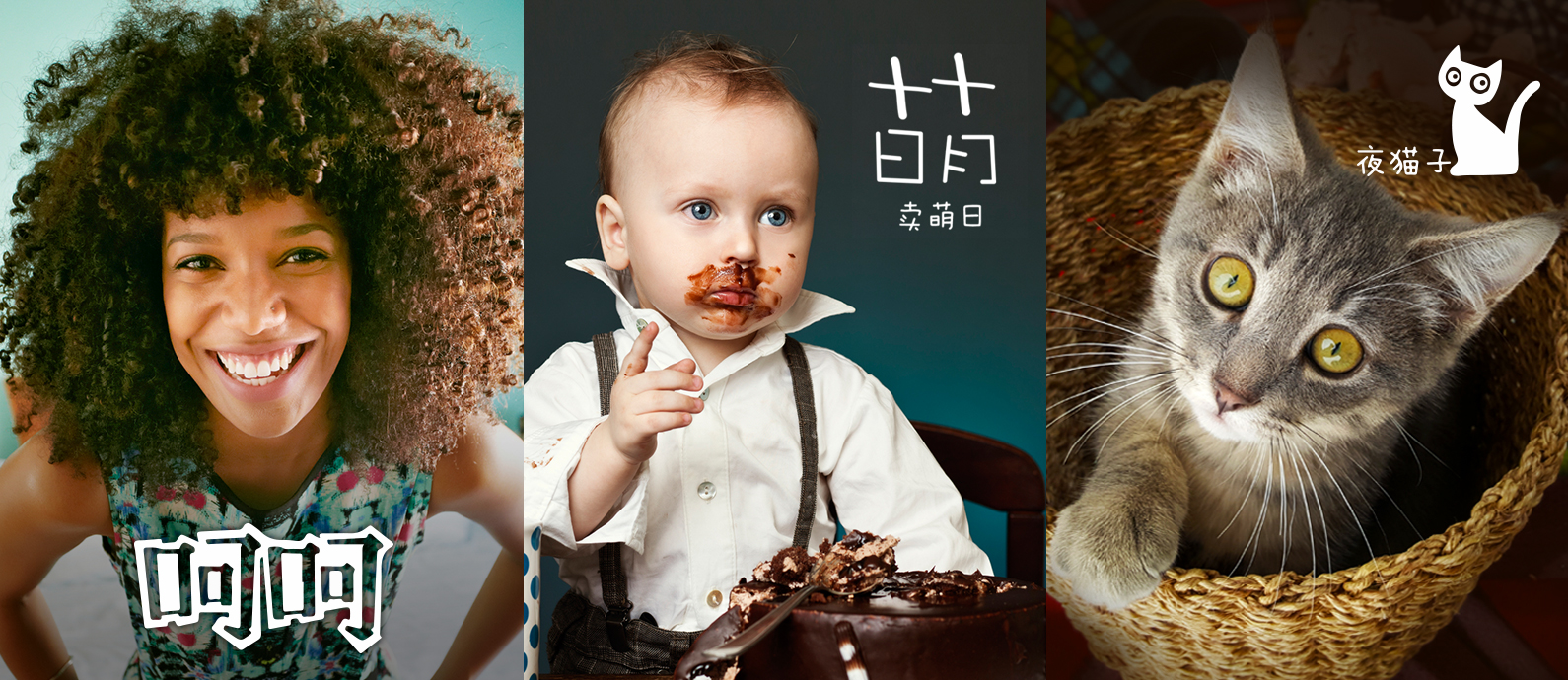 Both Galaxy C smartphones comes with 8MP front camera and 16MP rear camera with f/1.9 large aperture.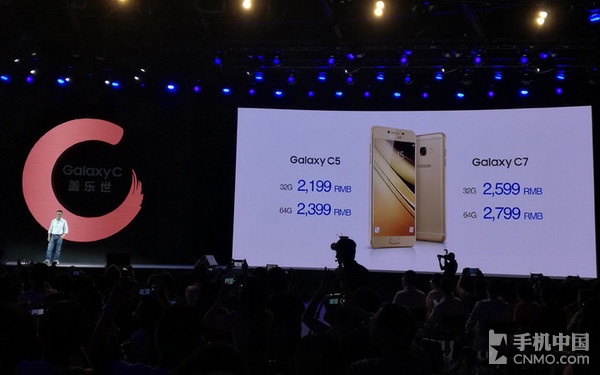 The Galaxy C5 32GB and 64GB are priced at RMB 2199 (~RM1360) and RMB 2399 (~RM1485) respectively, while the Galaxy C7 32GB variant and 64GB variant is priced at RMB 2599 (~RM1609) and RMB 2799 (~RM1733) respectively.
What do you think about the price/design/performance? Tell us your thought below!
Source : cnmo