WhatsApp has announced that the voice message transmitted by its user has reached up to 700 million message per day and they will be pushing new update for this feature. WhatsApp says that voice messages can change the way people communicate, and recording and sending voice messages can be as quick and easy as writing text messages, as long as it's kept simple to use. WhatsApp also announced that the app's voice messages will have new features, including:
Pause/Resume Recording: If you need to organize your thoughts while recording a voice message, you can pause the recording and resume recording when you're ready.
Preview draft: You can listen to your voice message before sending it.
Play outside of chat: This is for the convenience of replying to other messages or doing other things if you are listening to a voice message.
Waveform Visualization: Displays the waveform of the sound in a voice message to help keep track of the recording.
1.5x/2x speed playback: You can listen to the forwarded voice messages at 1.5x or 2x speed.
Playback: If you pause while listening to a voice message, you can return to the chat room to play from where you left off, so you don't need to re-listen to the entire voice message.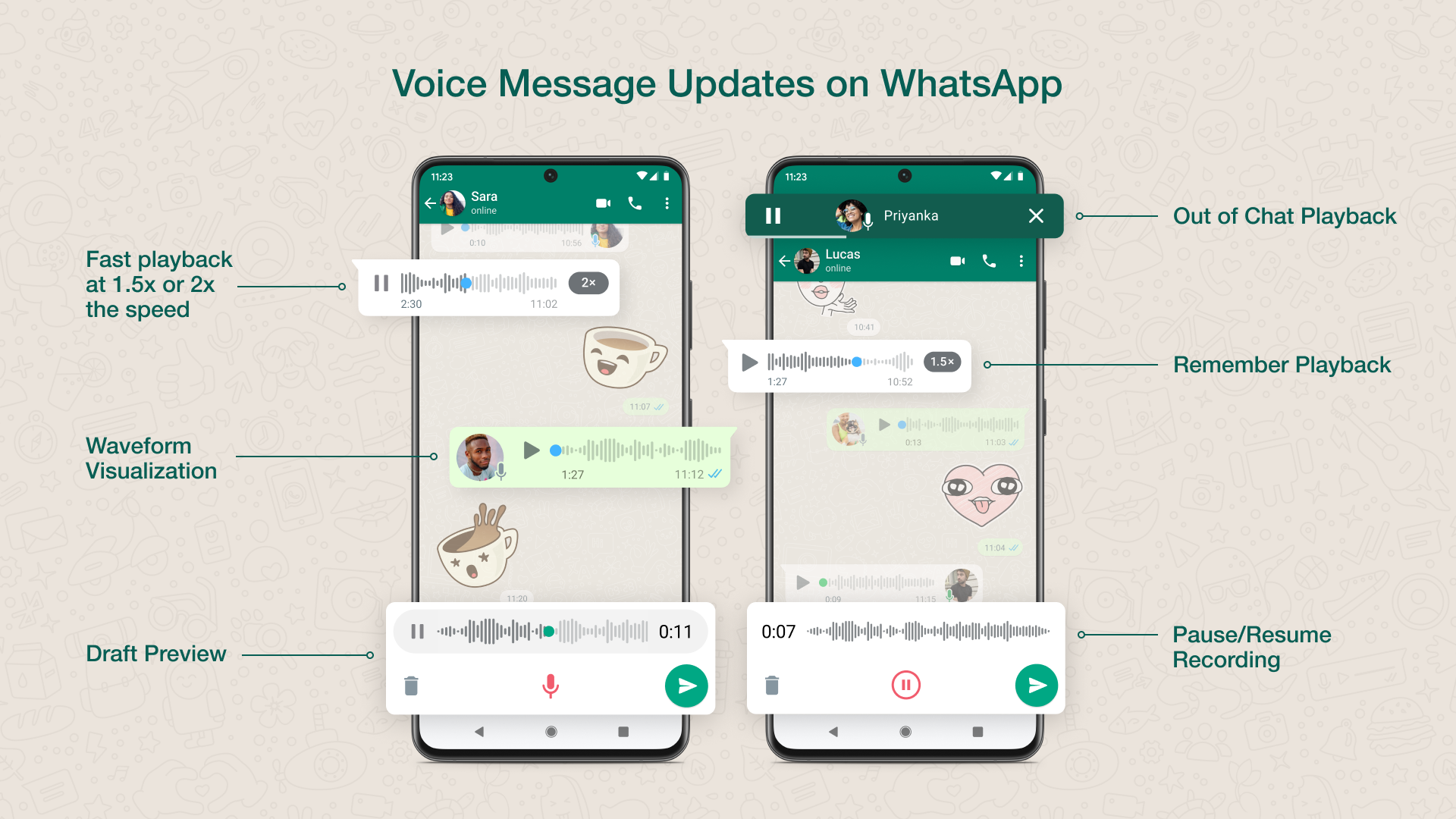 These updates will improve productivity and enhance user experience after it is released.