If you are an avid user of WhatsApp for iPhone or gadgets running iOS, you might received a new notification which ask you to update your WhatsApp application on the App Store. While we have previously covered the 5 new changes on the new WhatsApp update, this WhatsApp update on iOS App Store brings one of the 5 features and comes with several new features in conversation.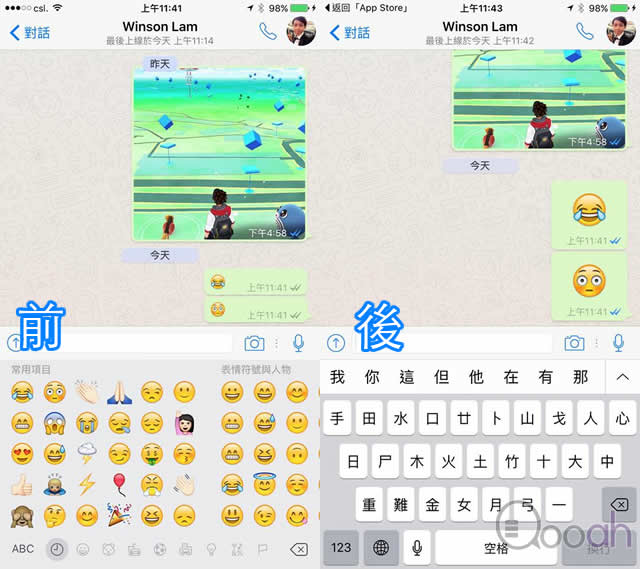 Emojis are one of the common 'messages' that we send to our friends, family or colleague. This new WhatsApp update bring a big change into emoji sizes, where a single emoji message comes with a large icon instead of the small, conventional one on the left.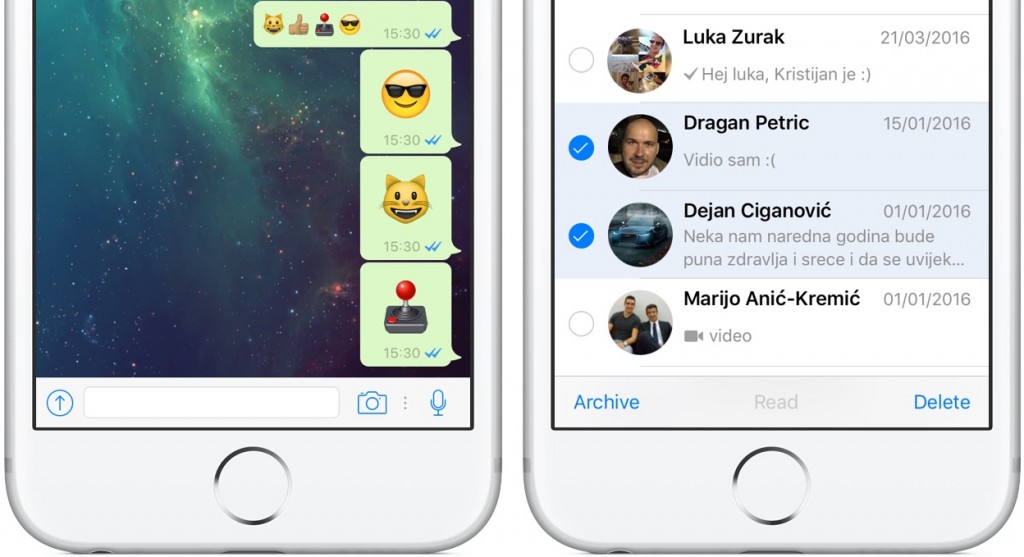 Besides. the new WhatsApp update also included the ability to zoom by pinching fingers when recording with WhtasApp. Besides, the 'edit' button on top of the conversation allow instant archive, mark or delete of any of the conversation highlighted. This update also comes with improvement with conversation window launching time.
This new update is currently available in iOS and expected to be arrive for Android devices moments later.
Source : Qooah