As the new update for nova series arrives, HUAWEI Malaysia has announced the  nova 7 series which includes nova 7 and nova 7 SE. The nova 7 SE is the first Nova 7 series to be added into mid-range smartphone market on 19th June and it is the most affordable smartphone that has 5G connectivity!
Along with the 5G connectivity support, the nova 7 SE also comes with 64MP AI quad camera system which enables vloggers and streamer to capture the best quality and share to the world. The nova 7 SE has a Dual-View video mode that captures and record with front and rear camera at once. Streaming with Dual-View video mode enables fans to be engaged in both sides of story and it will be the big trend in video recording.

Aside from the Dual-View video mode, the 64MP AI Quad camera is capable to record video at native 4K resolution. The clarity of the video will be significant increased while you can utilizes 4K video quality to your creativity. There is also ultra slow-motion video recording that captures 960 frames per seconds!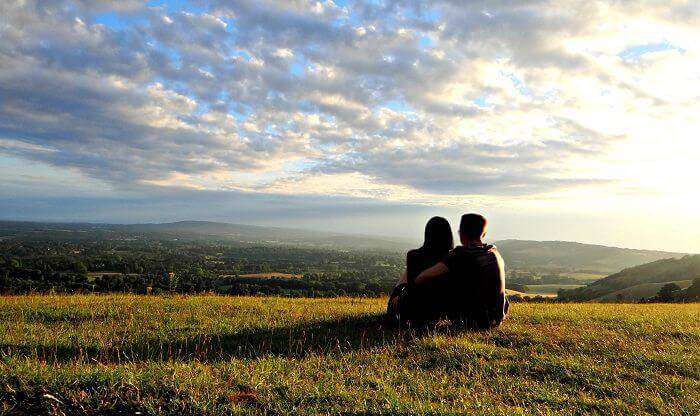 For the couples who enjoy sharing their moments of life with friends and family in the social circle, Dual-View mode enables the photographer to capture their part of the story and the environment around them. Instead of purely expressing the awe on your words, why not share the video of surroundings to your viewers?
In moments of life, birthday celebration with friends is one of the joyful things in life. With the Dual-View mode from nova 7 series, you can capture the joy from your friends in the rear camera and your expression with the front camera at the same time.
With Dual View video mode, you can also record the process of you enjoy the food and the food itself so that user will be much more engaged in the process rather than one's perspective only
You can also use the Dual-View video mode to capture baby experience and his/her expression at once! What baby seen and their cute is something great to be remembered one day!
For vloggers, you can use the nova 7 series Dual-View function to take pictures of your beautiful scenery and record/ share your reactions on the go. It can be utilizes to capture both sides so that your viewer will be able to appreciate the emotions and beauty all together.
Apart from these amazing camera capability, the HUAWEI nova 7 series offers a complete app ecosystem for your exploration at HUAWEI App Gallery. You can download the latest app and games for your entertainment or productivity right away on your nova 7 SE and explore hidden opportunities on your smartphone.
With the recent update, HUAWEI AppGallery now hosts Malaysian's favourite application such as LAZADA, Maybank2u and many more.
HUAWEI Malaysia is also celebrating the AppGallery Carnival from today until 30th June! You can get yourself with great deals and discount and standard a chance to win lucky draw prizes worth RM2 million! Some of the prizes including 3x brand new Proton X70 SUV, 500x electric scooters and more!
As an addition, each nova 7 SE customers will receive food and shops deals worth up to RM1,000! HUAWEI Malaysia is currently in partnership with AirAsia Big, Baskin Robbin's, Domino's Pizza, Puma, Texas Chicken, LAZADA, Free Fire and more merchant in the future. There will be even more discounts and promotions for the nova 7 series users in the near future. Make sure to check your Member Center rewards on your AppGallery!
If the pricing of the nova 7 series or other HUAWEI gadgets is what worries you financially, you can get HUAWEI devices including the nova 7 series for as low as RM5.20 per day!
There is also zero-interest installment plan for 6 and 12 month plan. You can build your own bundle to get your desired HUAWEI devices at once in a reasonable price tag. Why worry on the hefty upfront cost when you can pay every month with no interest at all? For more information of HUAWEI Together 2020 program, visit https://huaweitogether2020.3ex.com.my/*
HUAWEI nova 7 SE has just launched 19th June and the retail price is at RM1,499. And accompanied by the nova 7 SE is the HUAWEI's FreeBuds 3 which retails at RM399. Every phone purchase grants a chance to win Triple Rewards program from HUAWEI AppGallery Carnival!*
For more information on the all-new HUAWEI nova 7 SE, visit HUAWEI Store or your nearest HUAWEI Experience Stores (HES) today. Also stay tuned to HUAWEI's Facebook page for more update on the nova 7 series at www.facebook.com/HUAWEIMobileMY.
* Terms & conditions apply, while stock last.