Nominated as the flagship killer. the new OnePlus 5 will be the most anticipating smartphone that will be launching in this year, possibly by June. In the mean time, there are dozens of prototype and design concept leaked online, showing a new OnePlus smartphone that offers dual rear camera with a large vibrant display. 
According to a Weibo post, the OnePlus 5 is expected to launch as early on end of June and it will be using the same 5.5 inches Full HD display as seen on OnePlus 3T; but sporting the latest Snapdragon 835 chip and a dual rear camera, claimed by an insider with username  "摩卡RQ".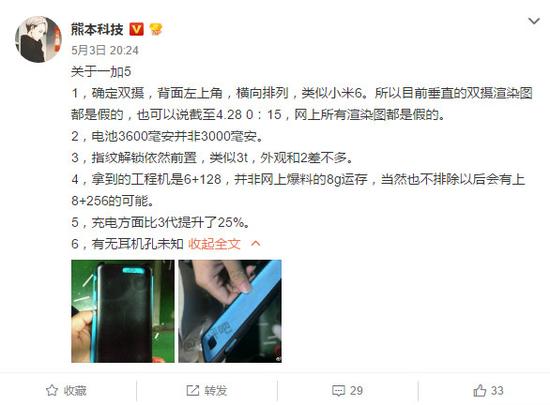 In the meantime, the OnePlus 5 is also rumored to come with 6GB RAM instead of 8GB RAM, mentioned by others.  It is also expecting to sport a 3600mAh battery and a dual rear camera aligned on the top right. There is no clue for its 3.5mm audio jack availability yet.