As more and more Qualcomm Snapdragon 835 has been deployed to all recently launched flagship smartphones, the OnePlus newest flagship would be expected to meet us soon. A leaked screenshot of the alleged OnePlus 5 settings menu shows some hardware related information, which the smartphone comes with 8GB RAM and 128GB ROM. It runs on the latest Android 7.1.2 too.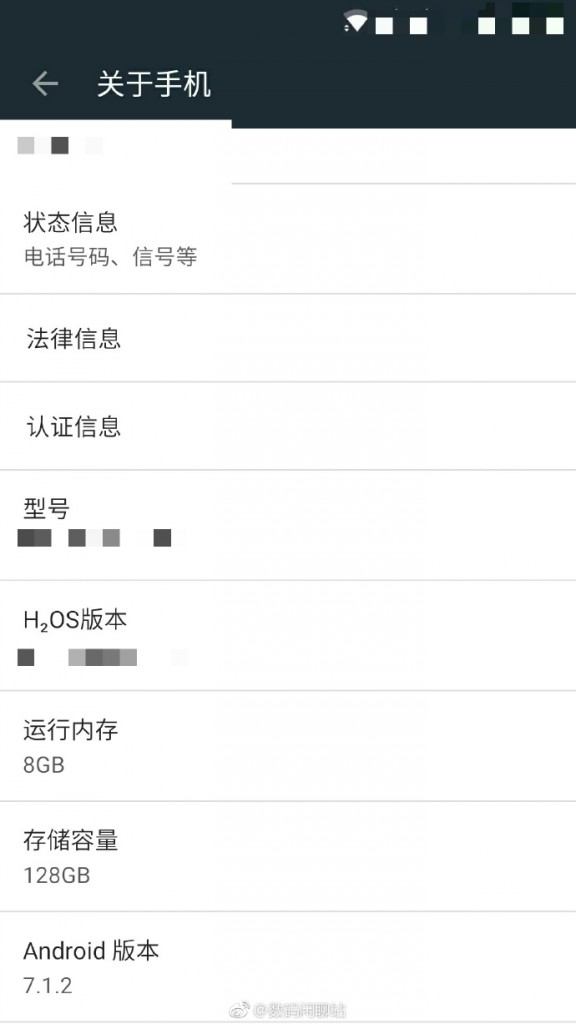 As for its design, it is pretty much confirmed that the OnePlus 5 will jump in the dual camera bandwagon as most flagship has started to following this trend since the launch of Huawei P9 and the iPhone 7 Plus. 
And for its pricing, Android Authority has estimated that the Onelus 5 could be priced around $500 since that the smartphone comes with advance hardware available, but all of these information remains as a rumor until further official notice.
Source : Android Authority, The Verge, 快科技, ithome, 微博