The all new iMac Pro officially goes on sale on 14th December yesterday and it is undoubtedly targeted towards content creator who demands performance, design and user experience. If you are keen to get one for your creative or office work, it's time to check out the specification and pricing it offers below.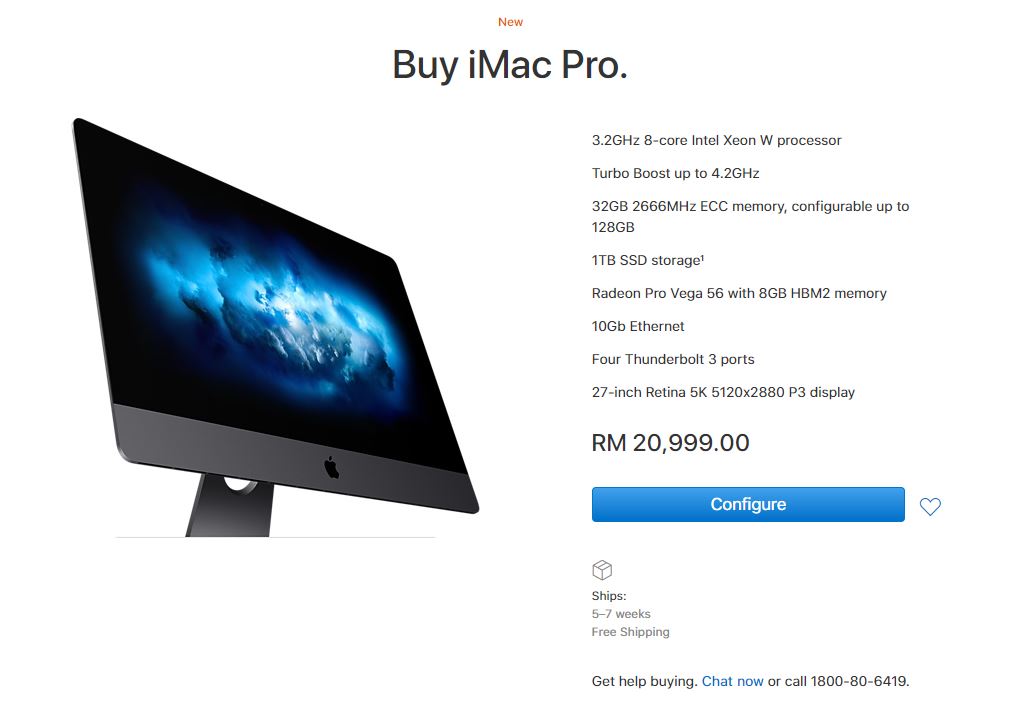 The most basic iMac Pro starts with the price at RM20,999 and it is equipped with 27 inches Retina 5K display and powered by Intel Xeon W processor. It comes with 32G ECC 2666Mhz RAM, 1 TB SSD and Radeon Pro Vega 56 GPU from AMD.
The top notch iMac Pro comes with 2.3Ghz 18core Intel Xeon W processor with turbo boost up to 4.3Ghz, optional upgrade to 4TB SSD and the state of the art AMD Radeon Pro Vega 64 GPU with 16GB VRAM, all for the price of a car, RM61,816.80,=.
Impressed? Visit Apple official site  to learn more or to grab one. Also check out the launch teaser below!