With the pre-order officially commenced on the 1st March this year, the Samsung Galaxy S9 has been much anticipated and recently Samsung Malaysia has just bring a good news that confirms the launch of the S9 and S9 Plus right on the 15th March from RM3299.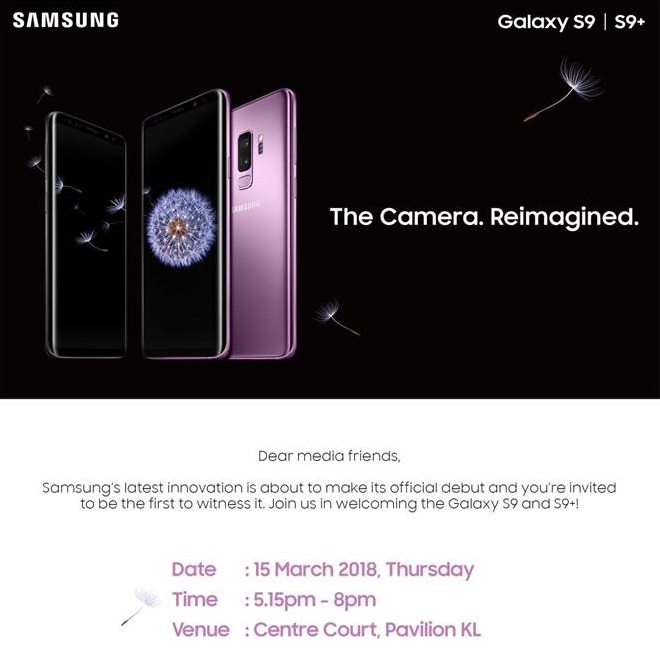 Being one of the earliest country on the launch, Samsung Malaysia has sent out event invitation for media partners which will be held at Pavillion KL next week.

In the meantime, you can also trade in your own smartphone as long as your smartphones starts and shut down normally, screen is functional, phone is in unlocked state and keys are in decent condition. You can check on more details on your smartphone value in this link.
If the trade up value fits your deal for your next upgrade, stay tuned for the launch and be the first few to get a taste on the new Galaxy S9.