The annual Malaysia IT fair has come! From the 2nd to the 4th October of 2015, major computer, smartphone and gadgets enterprise will exhibit their latest product in this event. Of course, this does includes the world's well-known storage solution – Western Digital (or known as WD) which will be exhibit their latest storage solution at the upcoming Malaysia IT fair!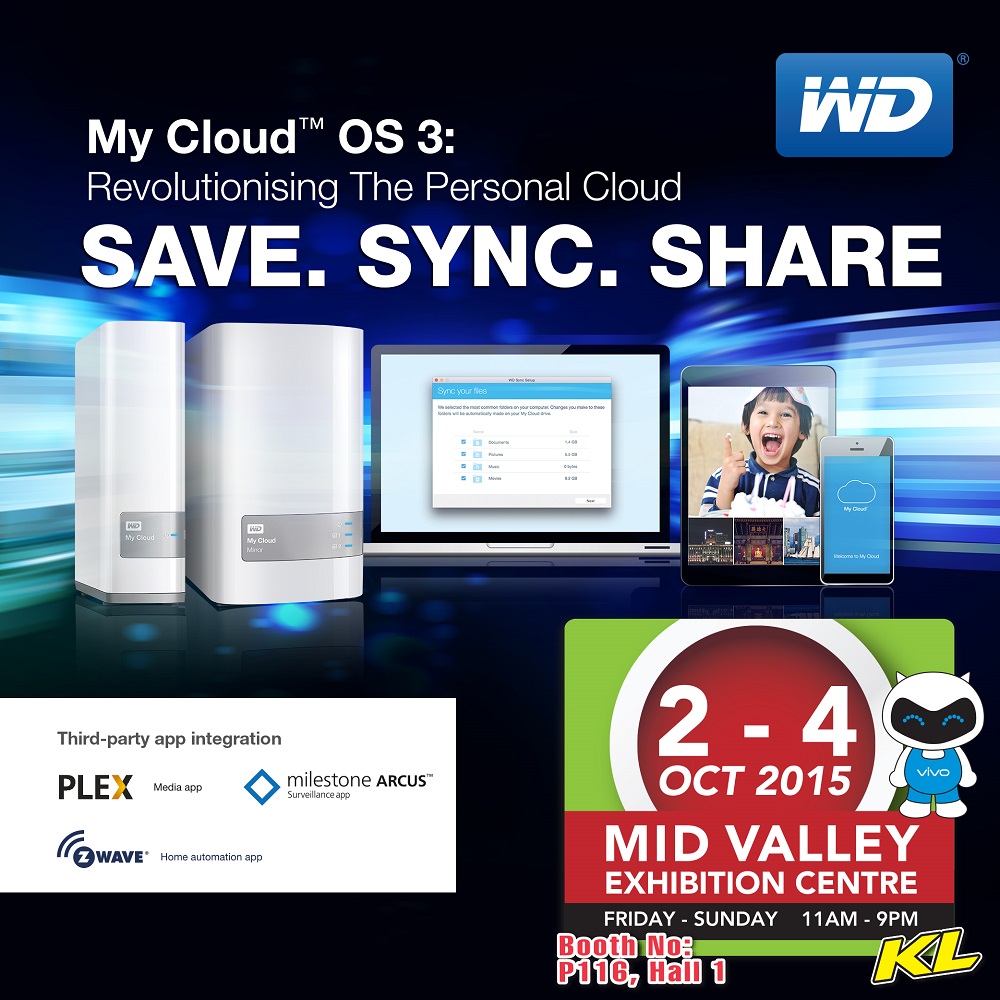 In this exhibition, WD will be presenting the MyCloud which is a revolutionary new storage solution that offers higher storage space and good security solution that protect your file against unauthorized access and file corruption and loss. You also can choose to share your uploaded photos, videos and other media files to the social network at ease.
Besides, WD also will be showcasting the MyCloud OS 3.0 which is a storage sharing platform for all external media deivces. Apart from storage files from computer, users can store their favorite items in to the MyCloud OS from other supported devices which includes smartphone and tablet.
See you in the Malaysia IT fair happening in MidValley this weekend!