Specific Absorption Rate, or known as SAR is the measurement standard that defines the radiation exposure standard for wireless devices such as smartphone. As most people has larger tendency to rely on their smartphone over tablets and PCs, it is important not to forget that high SAR value could bring potential damage to our body cells and eventually results in unwanted health consequences.
PhoneAndroid has recently released a new report on the top 10 highest and lowest SAR smartphones in mobile industry today. These candidates includes smartphone launched around the world from brand such as Samsung, Lenovo to Apple devices.
It is surprising to find that Samsung Galaxy S7 Edge has the lowest SAR rate while Apple and Huawei smartphones top the chart in the highest SAR smartphones. Here are the top 10 lowest SAR smartphones with SAR value denoted in figures.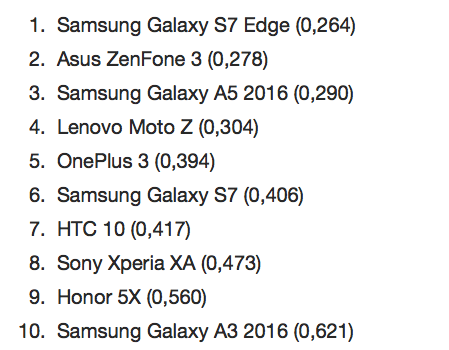 And here are the top 10 highest SAR smartphones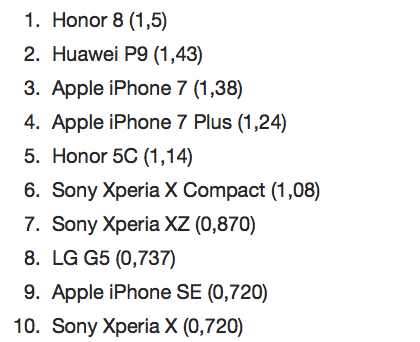 Regardless of high or low SAR value, it is important to reduce radiation exposure from smartphone. It's time to put down your smartphone and make real conversation between your partner and your family.
Source : 3C科技