Launched in the past month, the OPPO F1s is known for its selfie centric features that grabs the attention for those who enjoy taking self portraits. As the F1S is available in rose gold and champagne gold, OPPO Malaysia has reintroduced the F1S with a new colour – black, that has become popular since the launch of iPhone 7 in jet black/ matte black.  The OPPO F1S in black are available in limited quantities, so hurry up to grab one before it's gone.
Black is the new beast. The black colour is significantly highlighted on the box along with the branding and the model name. Along with the caption of "Holiday Limited Edition", it is known that the OPPO F1S in black are available in limited quantities inside Malaysia.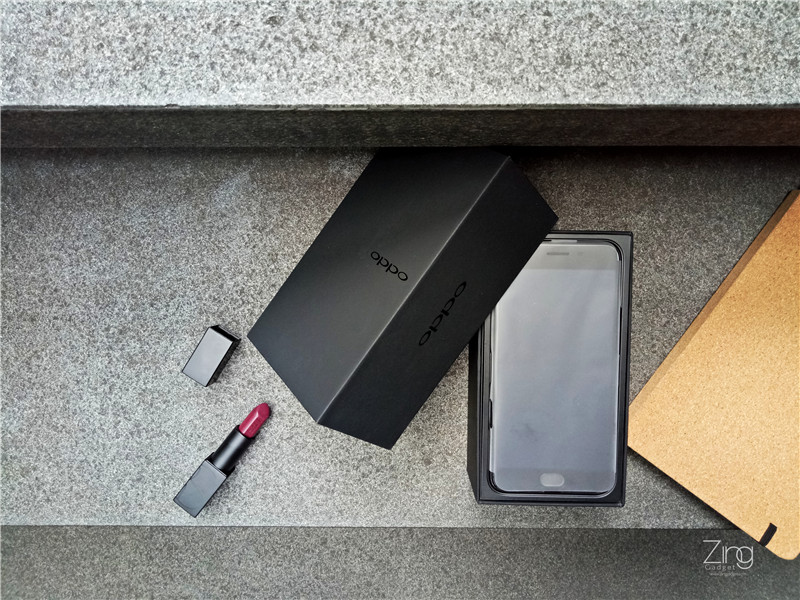 Here lies the matte black OPPO F1S. Even the box interior is coated in black!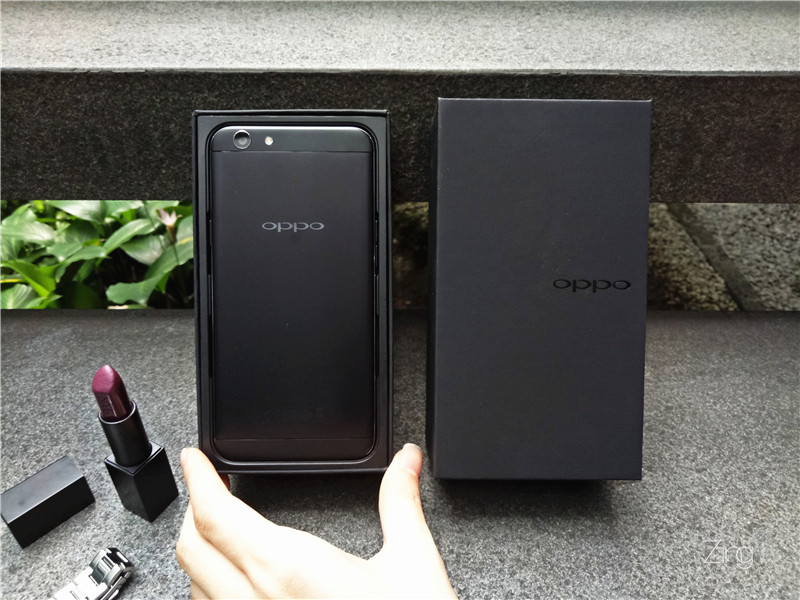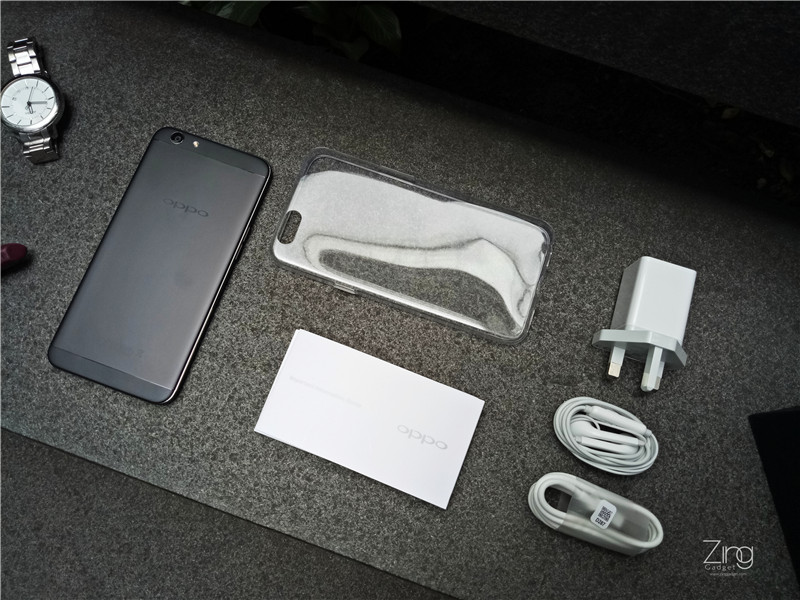 What's in da box? Accesories such as adapter, earphones, instruction manual and a silicone TPU cover is provided (however it is colored in white).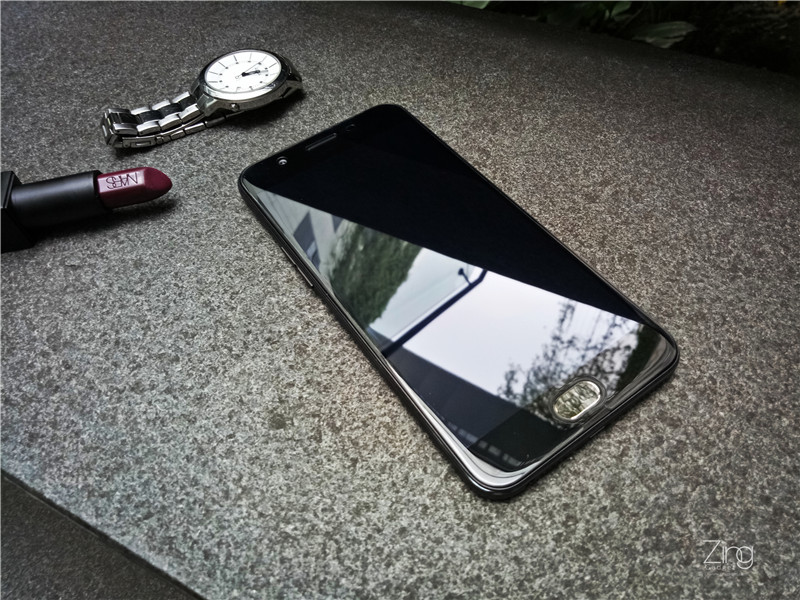 A screen protector is preinstalled on top of the display. Looking good?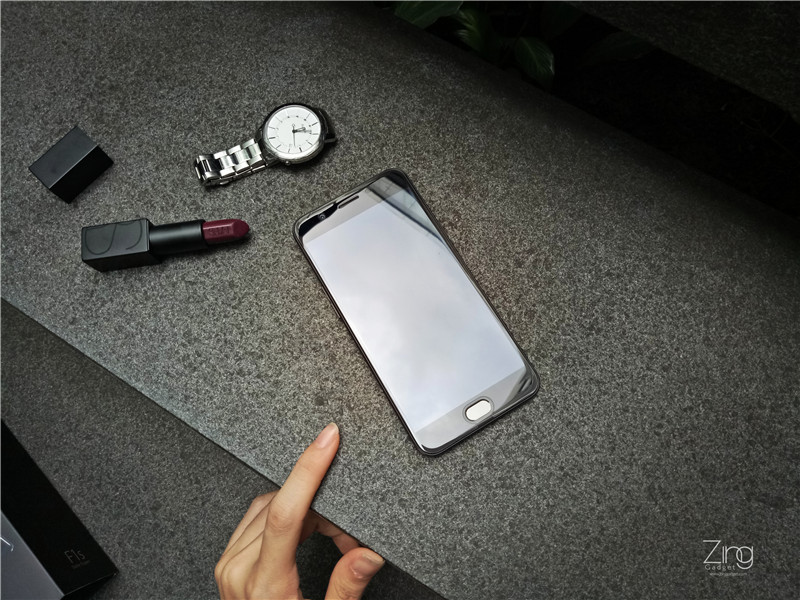 In contrast with rose gold and champagne gold, the F1S in black does appears more reflective probably due to its dark background.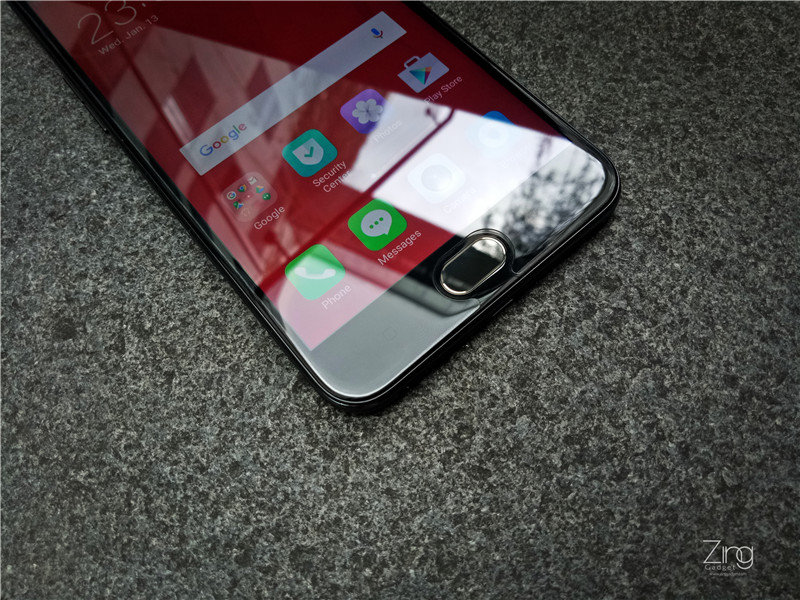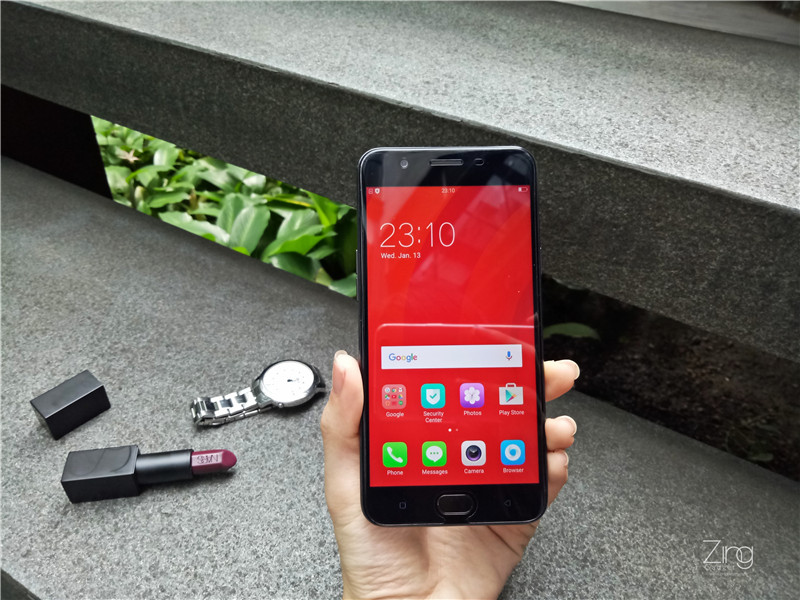 Apart from colour changes, the F1S comes with the same 5.5 inches IPS display and the red coloured wallpaper show a strong distinction from the black background.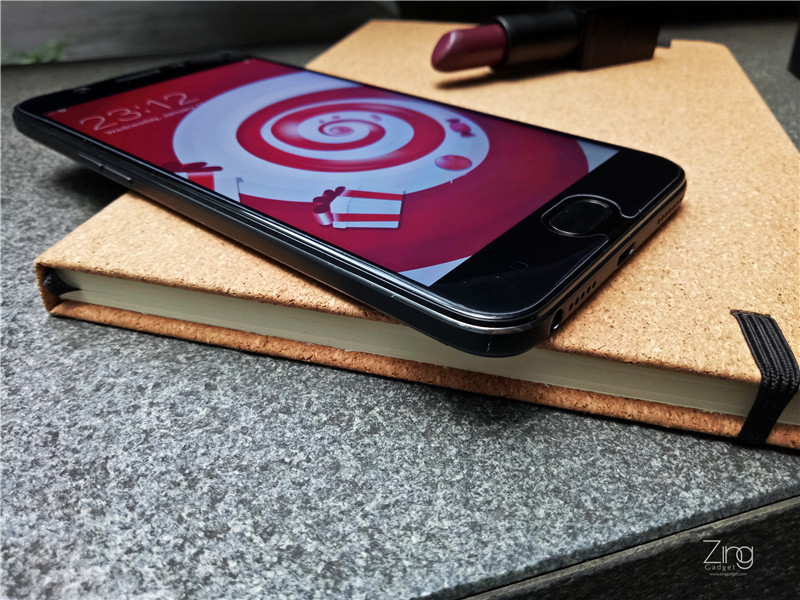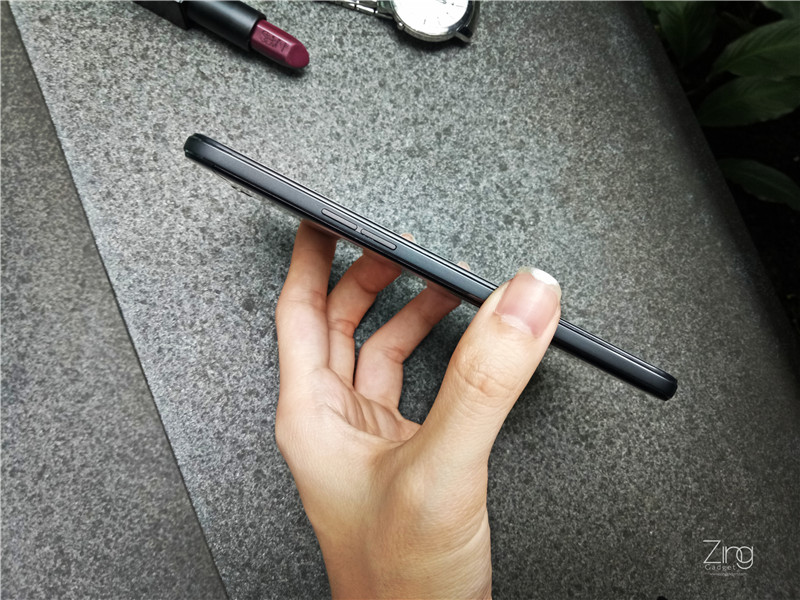 Volume rocker on the left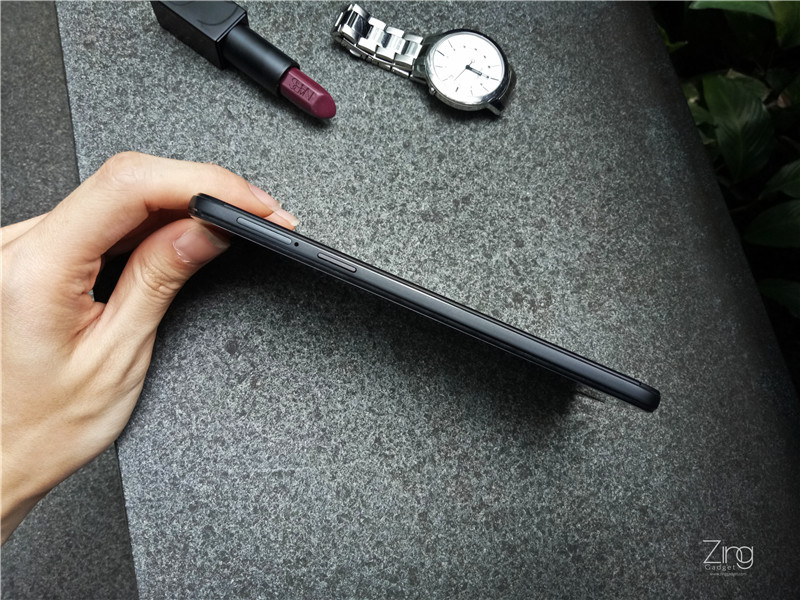 Power button, SIM slot and microSD slot on the left.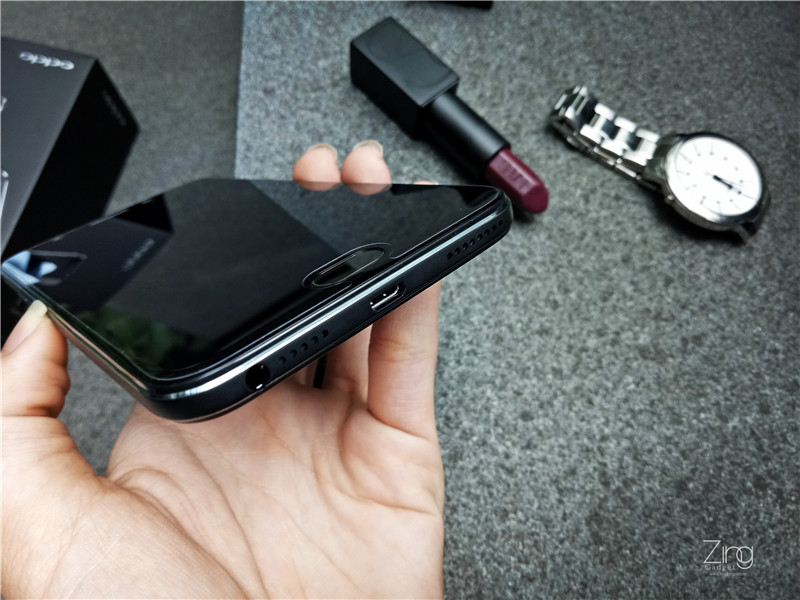 3.5mm audio jack, speaker and microUSB port are located at the bottom.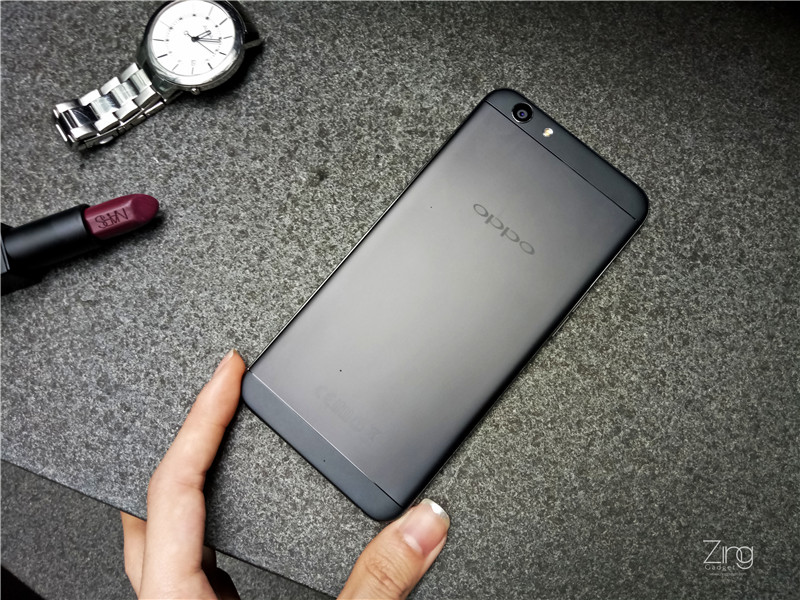 A pure black with matte-like finish on the back future elevates the sense of elegance of the OPPO F1S. The metallic build gives another premium feel and grip on the smartphone.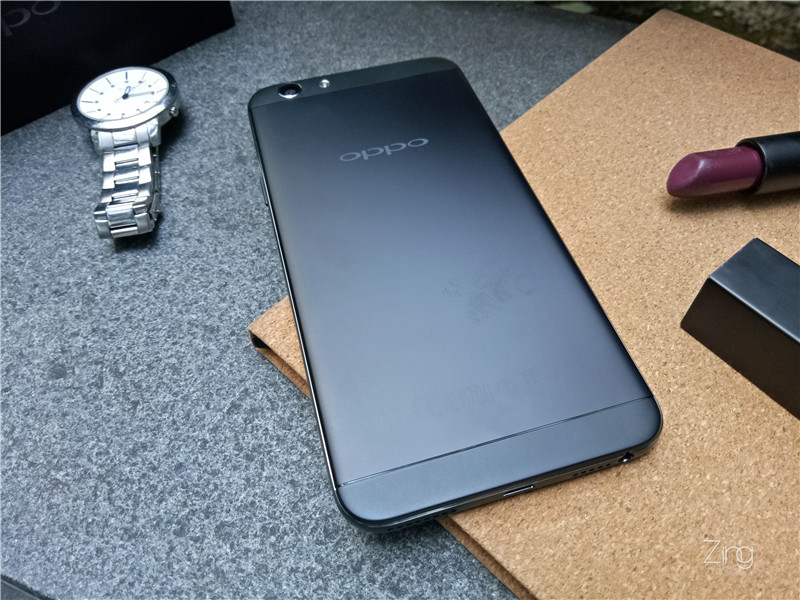 Even antennas are turned into black!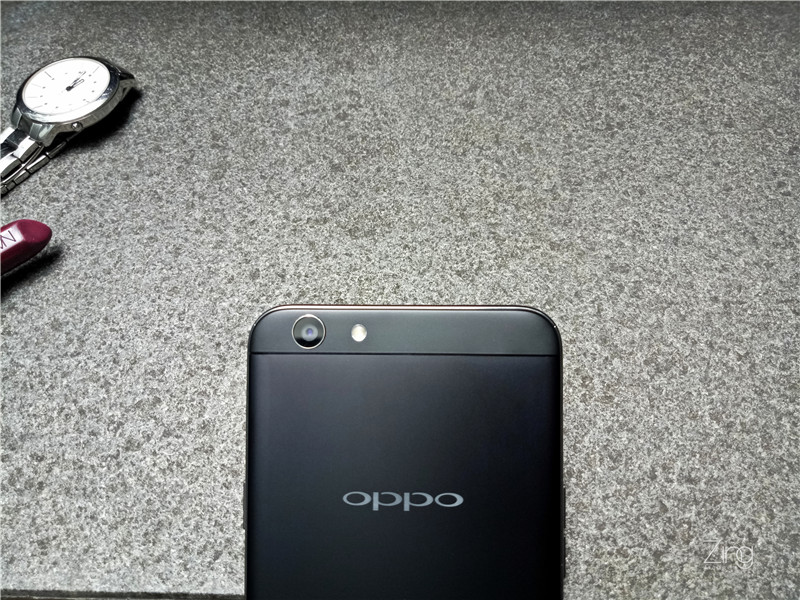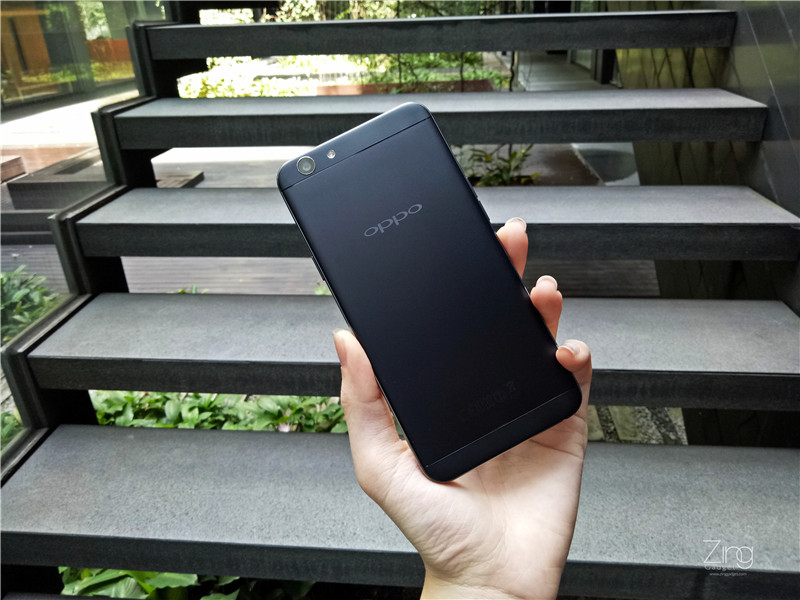 The OPPO F1S in black bring a whole new perception on its outlook. The dark background brings out its simplicity and minimalism for those who seek a fashion in a low profile way.
And here's the comparison with the iPhone 7 Plus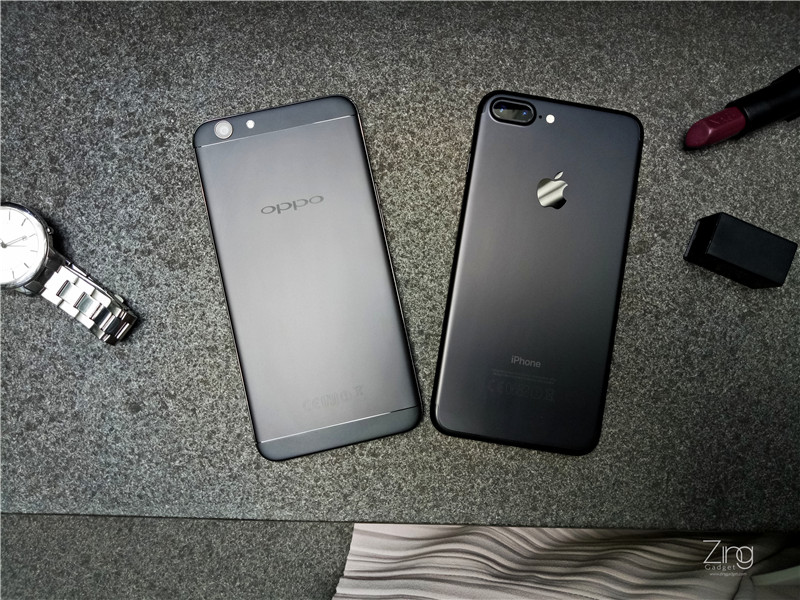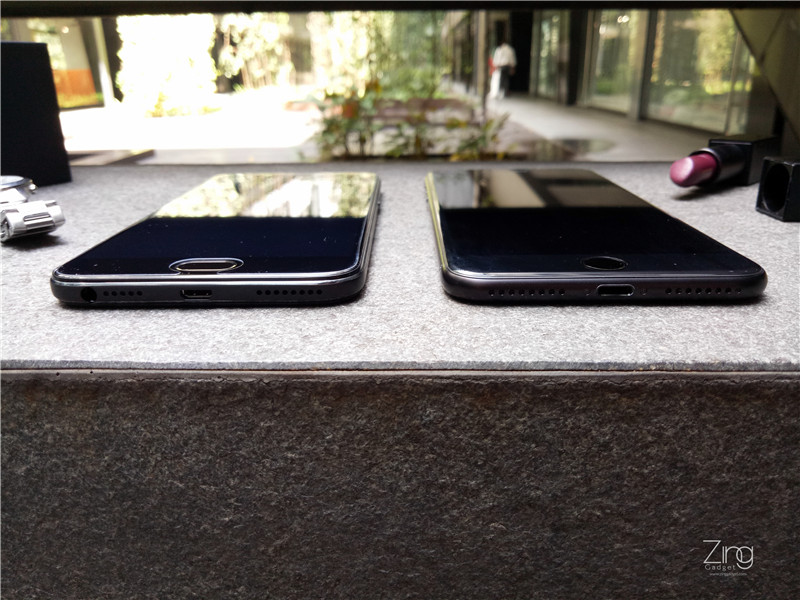 Which one is prettier?
The OPPO F1s can be pre-ordered on OPPO Concepts Store or OPPO official website from 8th to 16th December onward. It is available in limited quantities so grab one before its gone!