With few more hours till the arrival of the Chinese New Year Festive Season, some of the Malaysian who are returning abroad might suffers from traffic jam along the North-South highway in this period of time. Nevertheless, it may be good idea to opt for some media and entertainment while you are stuck in traffic (not for drivers) and hence a data plan with decent internet quota is recommended. Celcom today has rolled out a new XPAX plan known as FATTNET that gives 88 minutes calls, 88 SMSes and 8GB of total internet quota for just RM88 per month! Besides, this plan also comes with the "Burung Hantu/ Night Owl" services that gives unlimited internet streaming from 1am to 7am!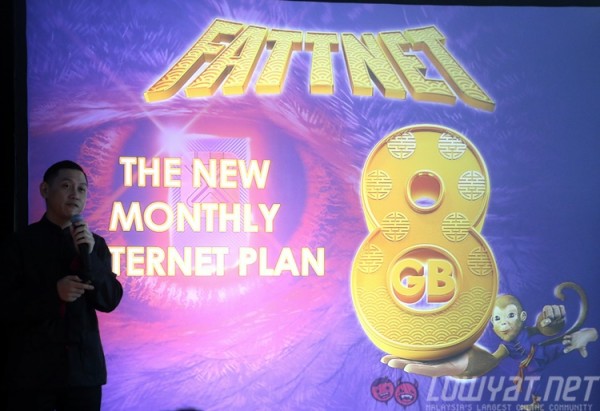 The FATTNET is a new XPAX prepaid plan from Celcom that gives user 88 minutes call and 88 SMS to another Celcom user and 8GB of data for just RM88 per month. The registration opens from February 5th (yesterday) to March 31st this year.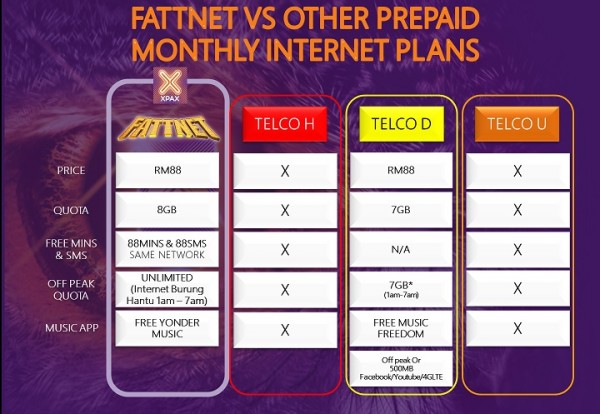 If you are a night owl and looking forward for a affordable prepaid plan that comes with reasonable data quota, this plan could fit into your choice for your perfect data plan.