Approximately two weeks from today comes the Christmas festive season celebrated worldwide. As one of the leading smartphone manufacturer with expansive business growth in Malaysia, Huawei is now organizing Christmas promotion that gives away free gifts when you purchase certain Huawei models during the period of 9th December 2016 to 31st January 2017.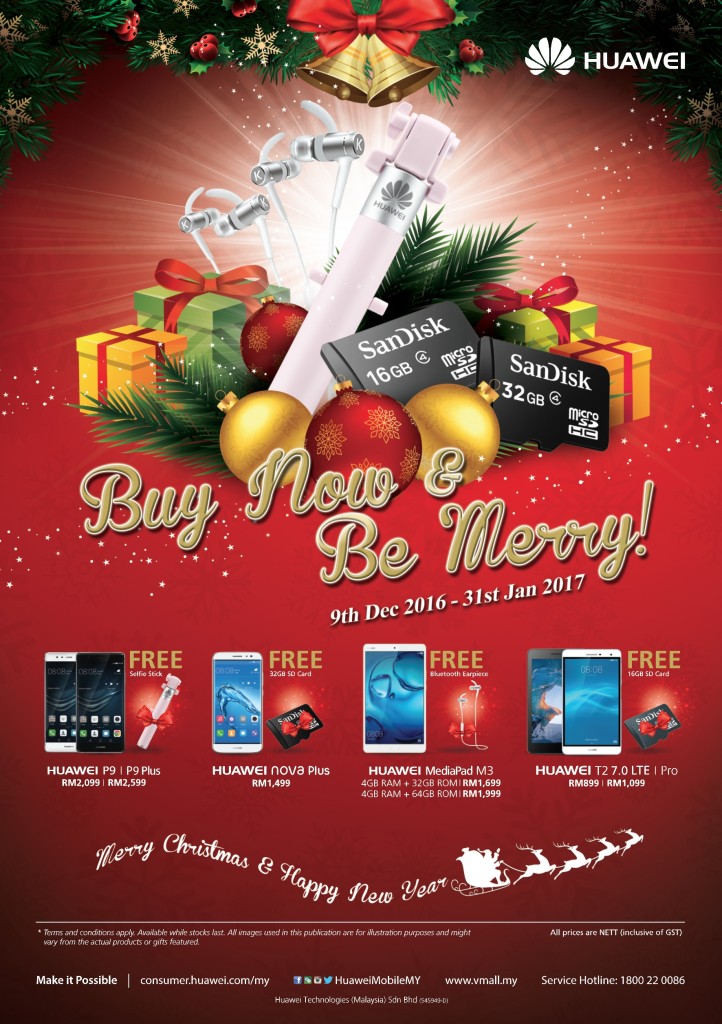 Besides, those who purchase Huawei P9 in the period will get exclusive after sale services such as free 1 to 1 smartphone exchange during 1st year of warranty period, free courier transport, 3 month screen warranty, free smartphone cleaning service for twice and dedicated VIP customer service hotline (1800-22-0086).
For those who are interested in getting a new Huawei smartphone, heads up to any of the Huawei showroom in this period to get the best deal today!