The CES 2017 has officially commenced yesterday which is held at Las Vegas, US with tech giants and industry innovators displaying their latest invention on the stage. If you happened to miss yesterday highlight, click here to check out event highlights on 1st day of CES 2017. The second day of CES 2017 has welcomed ASUS, Dell, Casio and other gadget manufacturer to showcase their latest product which will be highlighted below.
Dell
As for multimedia laptops, Dell has the new Inspiron series laptop powered with Intel Kaby Lake processor and Nvidia GTX1050 and GTX1050Ti to offer to consumer with a reasonable budget. The new Inspiron 14/15 7500 comes with Intel Core i5-7300HQ and i7-7700HQ quad core processor with display resolution up to 4K. Dell also had offered 512GB SSD for the new Inspiron laptop for those who seek faster data storage.
The new Dell Inspiron 14/15 7000 series has the same design as the last generation and priced at $799 (~RM3599).
ASUS
ASUS has introduced their latest notebook with a great focus on lightweight and portability. As Apple has previously launched 11inches and 13 inches Macbook Air is highly portable, the ASUSPro B9440 laptop is the world lightest ultrabook with a 14 inches display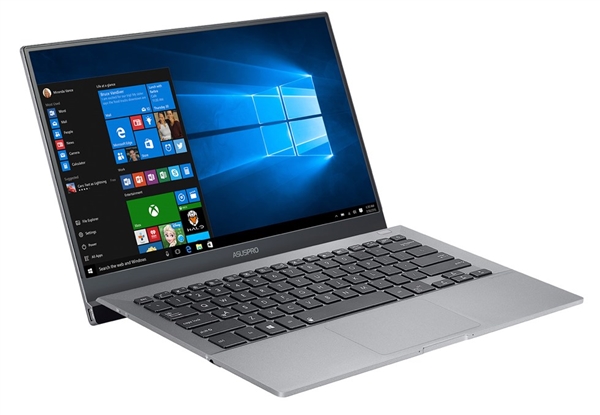 Despite having a 14 inches display, its overall weight is marked at 1.04kg and is exceptionally slim (even slimmer than 13inches Macbook Air). However, the thickness doesn't compromises its performance as the laptop comes with 7th generation Intel Core i5 and i7 processor with 16GB RAM and 512GB SSD. It will be launching by May with a price tag at $999 (~RM4500).
Source : 快科技
Apart from the laptop, ASUS also introduces a camera centric Android 6 smartphone -the Zenfone 3 Zoom. It has a 5.5 inches Full HD AMOLED display, Snapdragon 625 octacore processor, 4GB RAM, 128GB ROM (support microSD expansion), 13MP front camera, 12+12MP rear camera with Sony IMX362 sensor and a large f/1.7 aperture. The Zenfone 3 Zoom also support Dual SIM standby with LTE, a rear fingerprint sensor and comes with 5000mAh battery. It is sized at 154.3 x 77 x 7.99mm and weighted at 170g.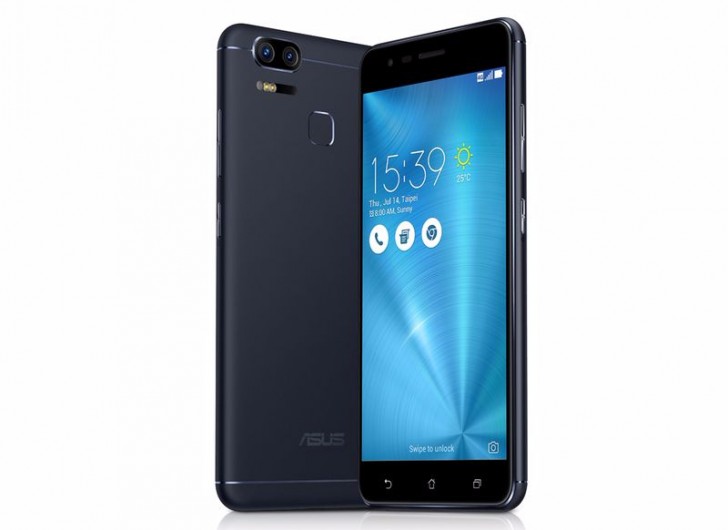 The ASUS Zenfone 3 Zoom has a dual rear camera that is almost as identical with the iPhone 7 Plus. One of the camera offers up to 2.3x optical zoom while the other has a wide angle lens. Both lens offer pixel resolution at 12 megapixels with f/1.7 large aperture.
The smartphone also offers TriTech+ image autofocus that comes multiple autofocus function available on the smartphone. With TriTech+, the ASUS Zenfone 3 Zoom can focus an object in just 0.03 seconds.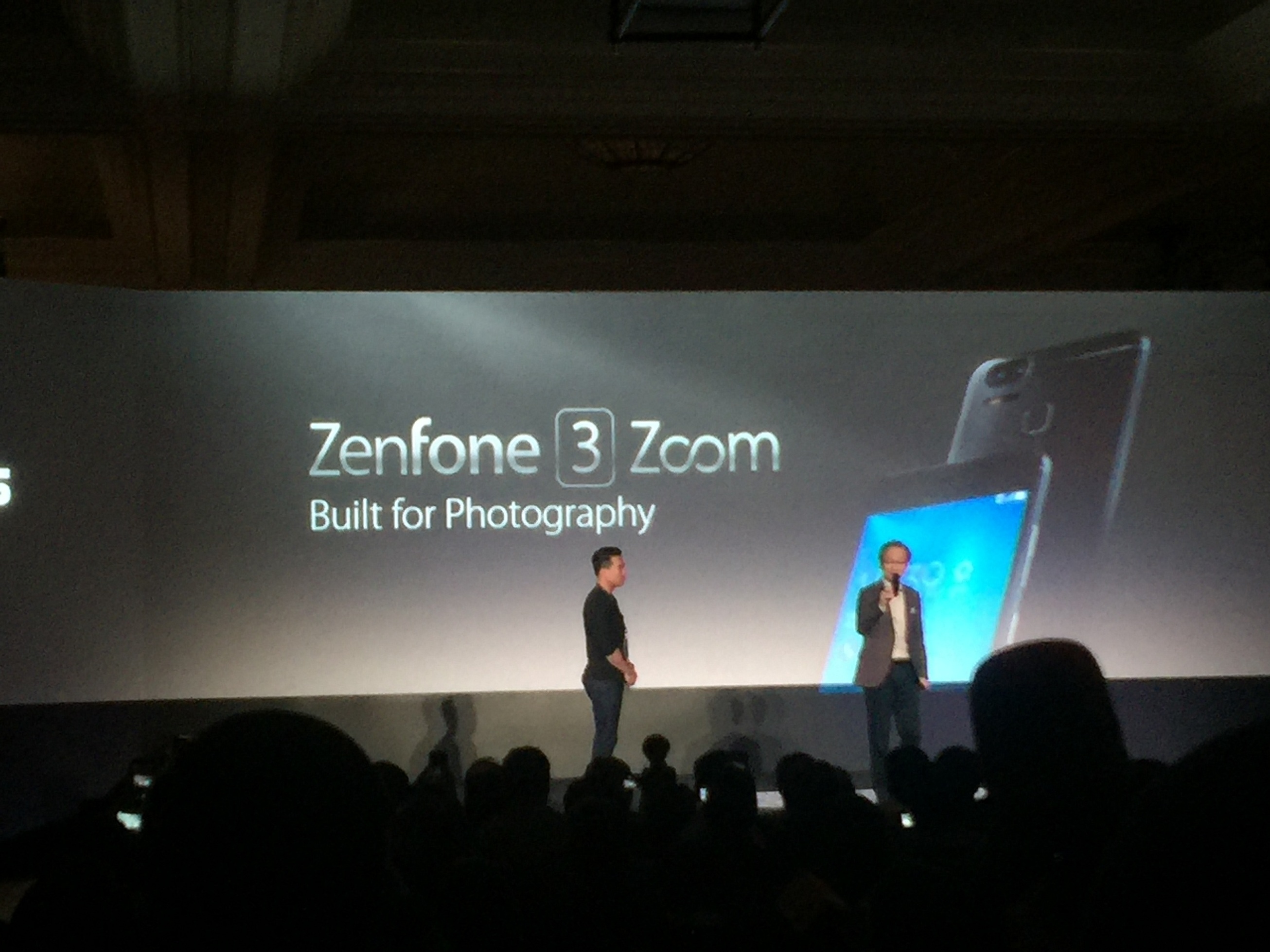 The Zenfone 3 Zoom also comes with a whooping 5000mAh battery that could last for several days. This smartphone will be launch at international market from February onward and pricing will be revealed later.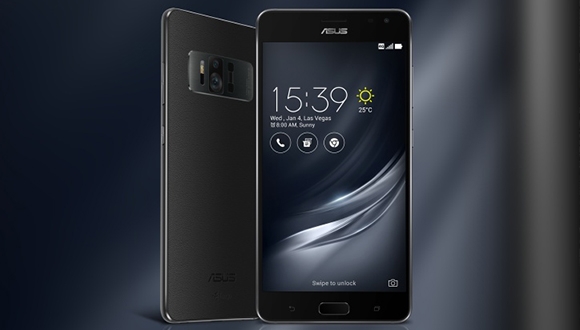 The ASUS Zenfone AR is a new creation for augmented reality playground. It also support Project Tango, a Google AR project and Daydream VR and all of that is achieved by its 23MP rear camera through depth monitoring, motion tracking and constant self-learning.  This smartphone is expected to launched by second quarter 2017 and its unsure when it will be available in Malaysia.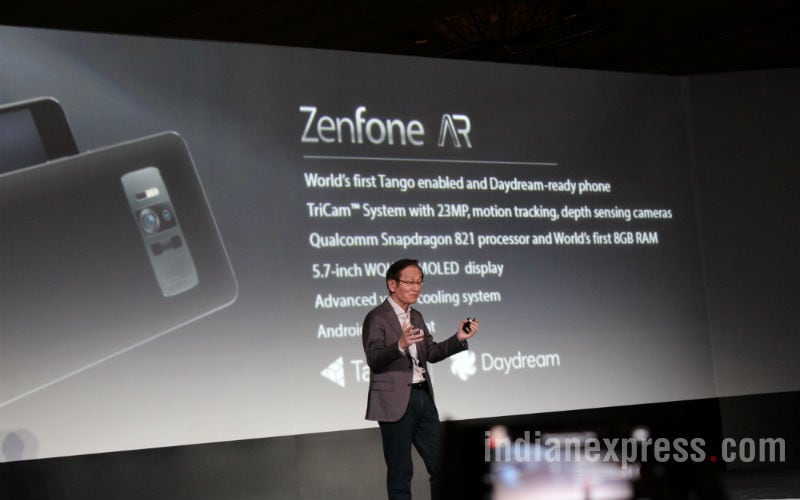 Source : 3C科技
Casio
World renowned watch maker Casio has introduced their new Android Wear named WSD-F20. It has an extremely sport-ish look with the addition of side bumper for enhanced protection. There is also an in-built GPS which support offline maps navigation which is ideal for sports and adventurer.
The new Casio smartwatch runs on Android Wear 2.0 and comes with Casio own Location Memory and Moment Setter feature. Tge Location memory allow user to  set pinpoints and text on maps so they can remember and revisit points of interest. Te Moment Setter can send alert on the watch for important activities to be done.
Casio has promised the previous WSD-F10 smartwatch will come with Android Wear 2.0 update in the coming month. While it is unsure when the WSD-F20 will be launched in the market, the new Casio smartwatch will be priced at $500 (~RM2249). Click here to learn more
Source : Engadget中文版
Sony wireless in-ear earphones
With the cancellation of the 3.5mm audio jack on the iPhone 7, most manufacturer has started to follow the new trend set by Apple. Sony also had prepared a new wireless in-ear headphones after the launch of Apple AirPods and Samsung Gear IconX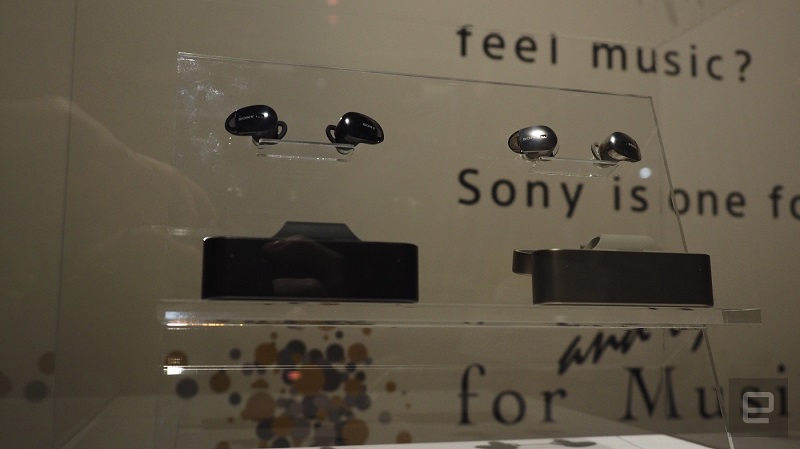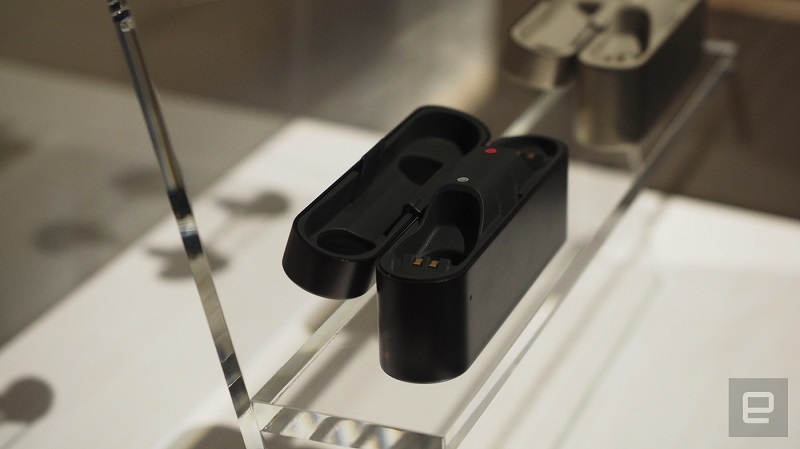 Source : Engadget
LG Airbot/ Hub Robot
LG also brings two new consumer version home assistant robot at the CES this year. The first robot – Hub Robot is able to control all smart home appliances, play music and provides weather and traffic information to the user.
Airbot is the second robot LG that is marketed for professional use. For example, it can be placed at special venues such as airport that assist in navigation for travelers.
The Airbot will be placed on Seoul airport for an experimental trial by the end of this year. If you happen to visit Korea by that time, say hi and greet the new LG robot!
Source : Engadget