Digi has announced some changes on their Postpaid plan which includes better options for Digi Freedom Add-Ons and with affordable Digi Postpaid Family Unlimited plan that comes with unlimited network and calls. Other changes includes more data quota offered to each plans as below.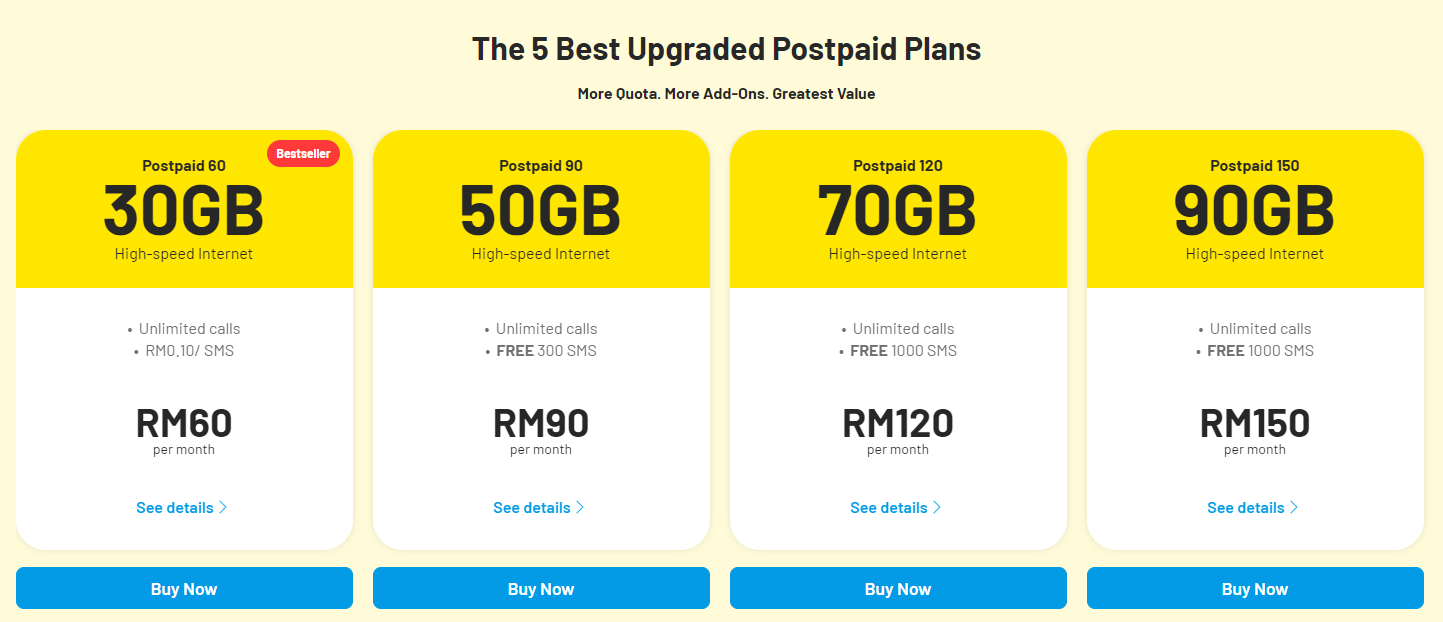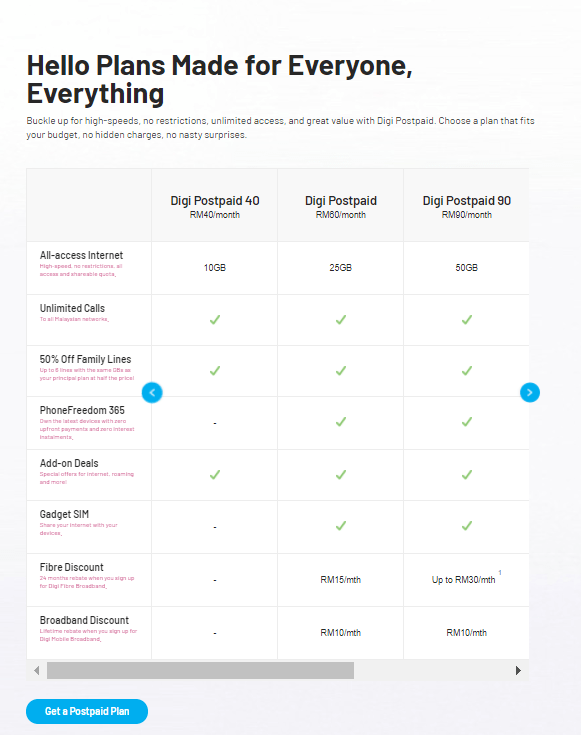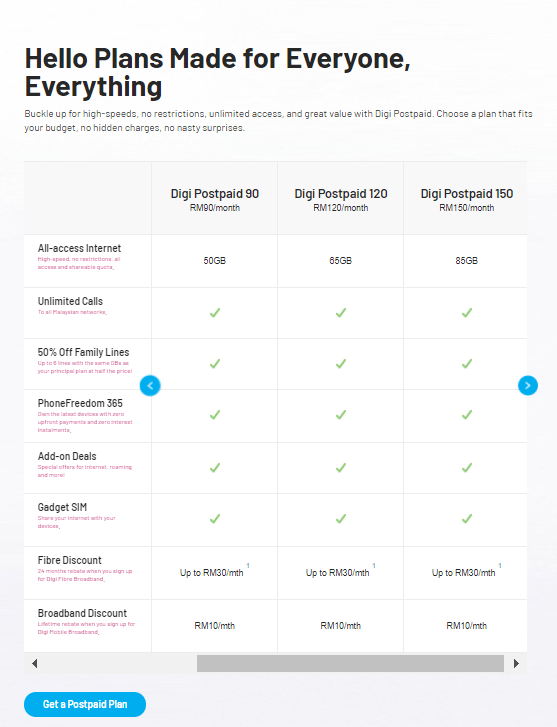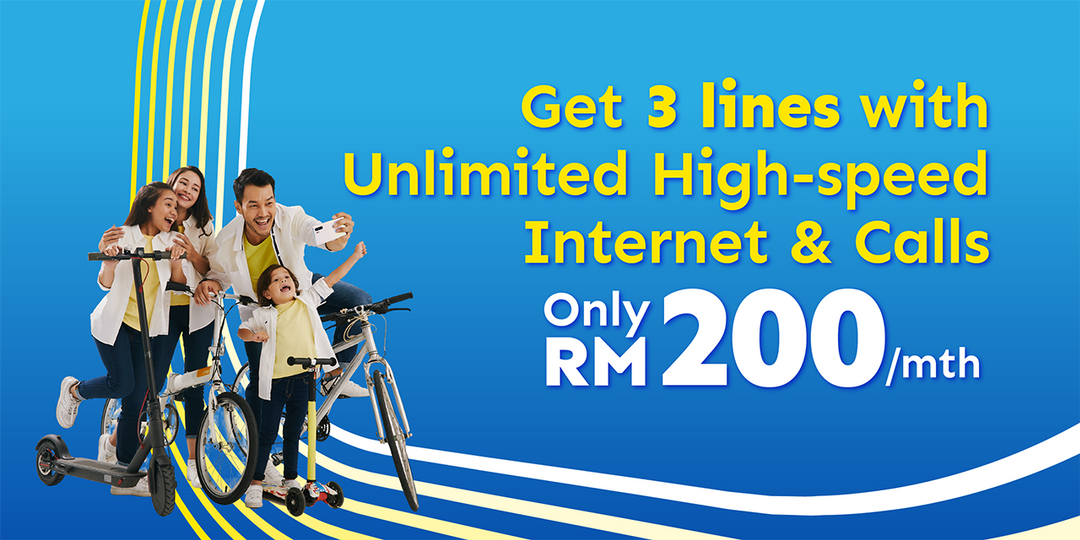 To offer cheaper internet to family, new Digi Postpaid Family Unlimited provides 3 suppl lines along with unlimited high speed network. You can register this plan through Digi Stores and Digi Store Express.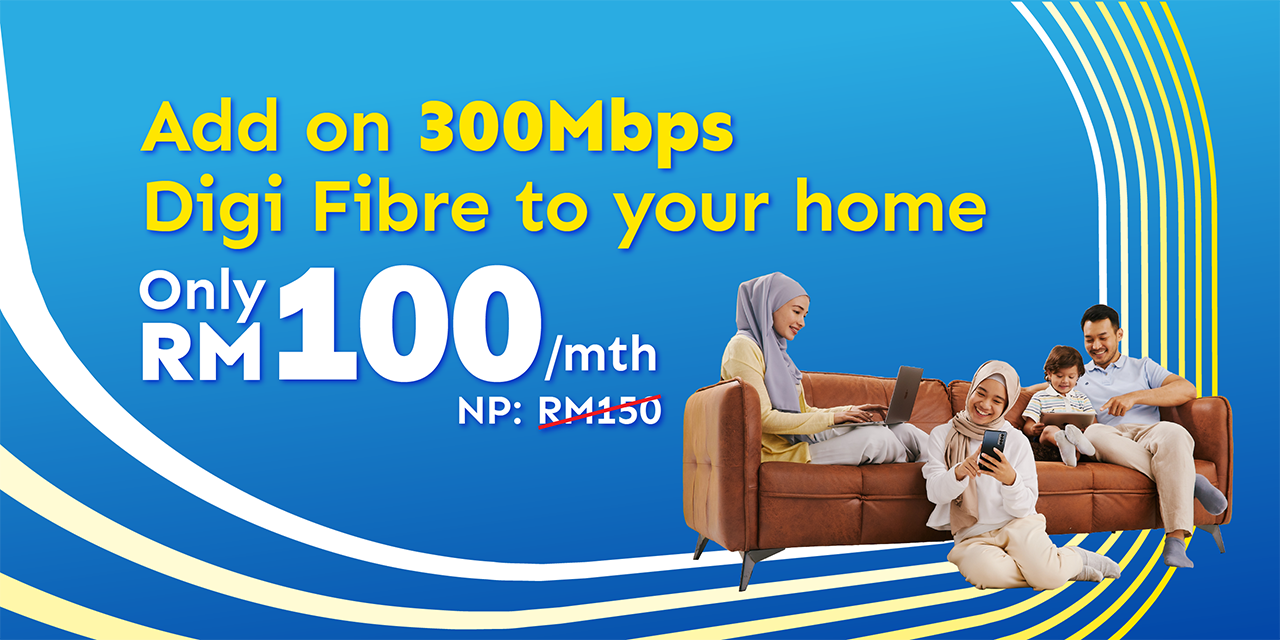 You can also enjoy Digi Fibre at 300Mbps for just RM100 per month.