As school holiday has arrived, it's time to travel! If you are planning to visit any overseas countries in this holiday season, you can get a one day Maxis free international roaming when you book your hotel through Expedia. Special benefits also will be rewarded to MaxisONE plan users!
To get this free deal, you need to book a hotel through Maxis-linked Expedia page and enter your Maxis number. Once you arrived at your destination, you can enjoy free international data roaming for a day which costs at RM38/day!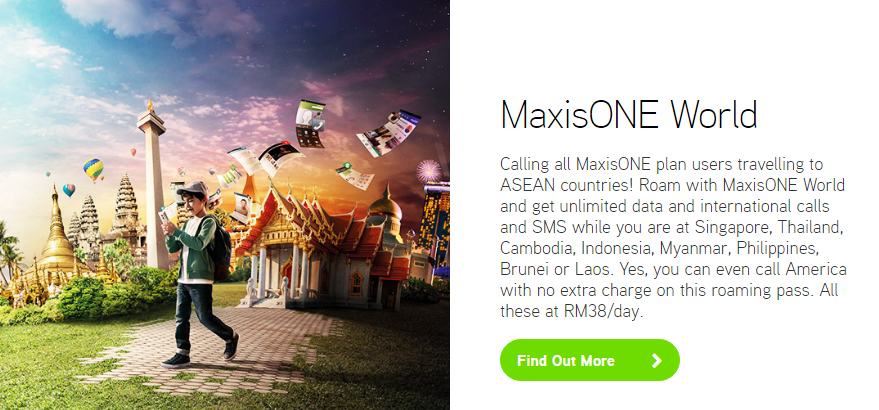 If you are MaxisONE plan user, you can enjoy unlimited calls, SMS and extra 500MB data through the MaxisONE World Pass. This pass is only valid in countries such as Singapore, Indonesia, Thailand, Cambodia, Brunei, Philippines and Laos.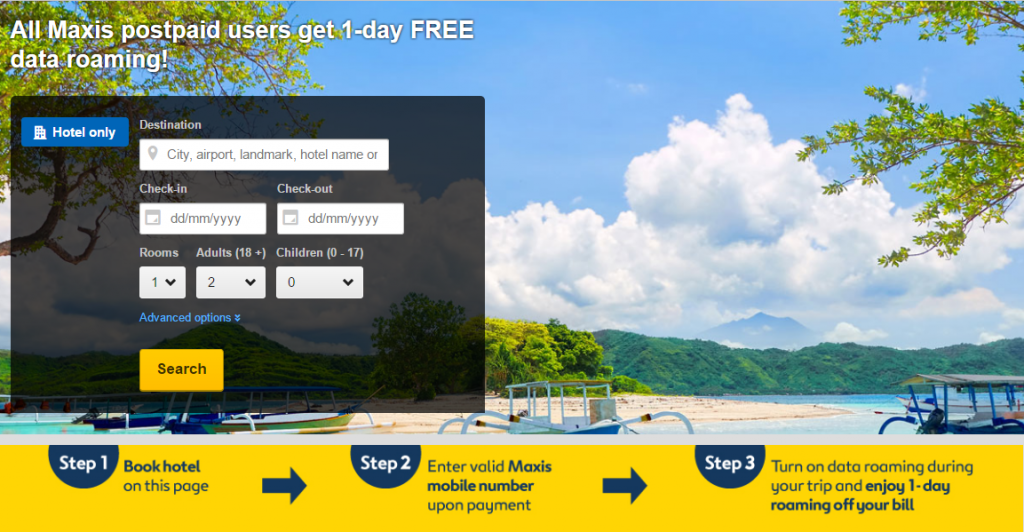 However, each user are eligible for a day of free roaming no matter of how much hotel you have booked through Expedia. This promotion is valid until 30th November 2017. Learn more at Maxis  or Expedia. 
Source : soyacincau