Bar shaped smartphones are a common design cliche in the past few years and Xiaomi Mix (and Sharp Aqueous) is one of the smartphone manufacturer that break the dogma of smartphone design. While everyone thought that smartphone must come with sharp edges and chocolate bar shaped design, Honor unveils their new Honor Magic that impress the smartphone community.
The stunning new design of Honor Magic comes with all curved edge on each side (including display) and it comes with total of 4 camera, just when you think a front and rear camera is enough. Besides, the Magic also features state of the art quickcharging technology that you would never expect: 91% battery recharged in just 30 minutes! 
Let's have a look on its spec below
5.09 inches Quad HD AMOLED octacore SoC
Kirin 950
4GB RAM+64GB ROM
12MP dual rear camera (black/white + color lens)
8MP front camera(color + infrared lens)
2900mAh battery
QC 3.0
Front fingerprint sensor
Dual SIM standby
Android 6.0
Available in black
RRP:RMB3699(~RM2380)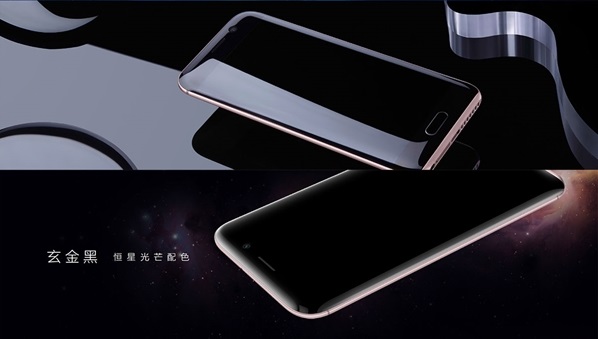 Honor Magic is a smartphone that is only available in one colour – black. It is also the first time that Honor is putting the fingerprint sensor on its front and surrounded by the 8 curved edge.
Despite surrounded by black, the mid chassis comes with rose gold painted with UV technology. The black chassis is so dark that it hides all visible modules except the camera lens and LED flash.

The 12MP dual rear camera isn't the same or comparable with the Mate 9 or P9 but it sure does a great job for black/white and colour photography. There is also a dual 8MP front camera as one are IR-enabled that bring more colours when taking selfie at night.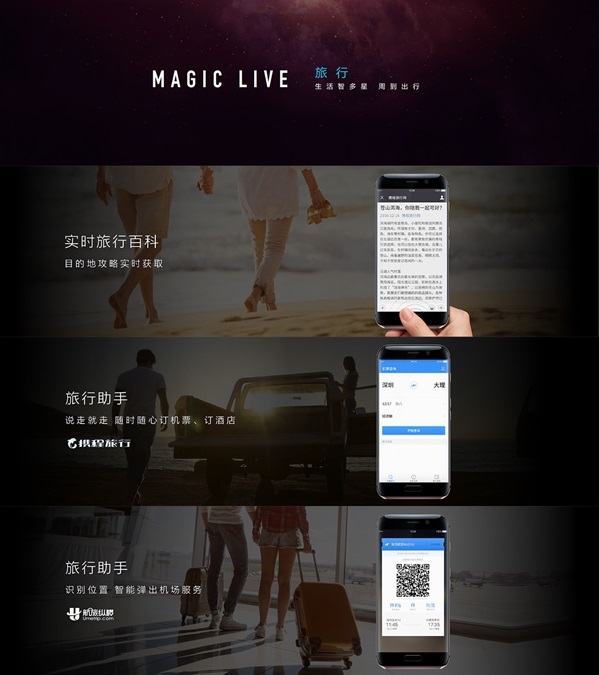 Honor Magic has an exclusive feature known as Magic Live. This feature assist user in daily queries by learning through user via artificial intelligence. With this feature enabled, Honor Magic can predicts what you would like to send next and appears in your prediction text.
The Honor Magic also has a feature that detects when you begin "staring" at the smartphone. This feature is somehow similar to Samsung smartwake as the display will eventually lights up without the need to press any of the button.
The IR camera on the front is able to recognize owner facial structure and thus prohibits unauthorized user from opening certain apps despite the phone has been unlocked.
And here comes the legendary quickcharging feature. The Honor Magic comes with a highly efficient quickcharging technology that recharges 91% of the battery in just 30 minutes! This could beat latest Qualcomm Quickcharge and other current QC technology available at the market today.
As with the quickcharge technology, the Honor Magic only comes with 2900mAh battery.
And for its pricing, the Honor Magic is priced at RMB3699 (~RM2380) and will be available in major online marketplace in China from 8PM tonight. It will be available in limited quantities…