As tomorrow marks the last month of year 2016, UMobile is now giving out freebies to their existing prepaid and psotpaid subscribers! Simply download the "MyUMobile" app on App Store or Play Store, you can redeem free gifts every thursday which includes vouchers and gifts from Krispy Kreme, Golden Screen Cinemas (GSC), Cars International, 7-Eleven, Starbucks, OLDTOWN White Coffee, Kenny Rogers and more!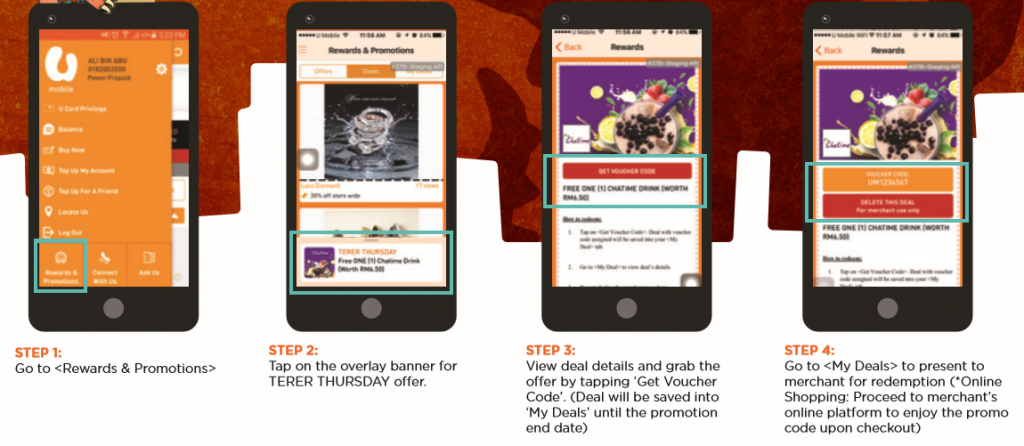 After you've downloaded and installed the MyUMobile app, simply click on <Rewards & Promotions> and you will able to see TERER THURSDAY banner. Tapping on the banner will give you coupons and voucher where you can redeem your gift or deal at any of those outlet!
Besides, U Mobile is giving out 5 units of iPhone 6S Plus to its subscribers! By making at least 12 calls in between 14th to 18th December, those who make 5 longest talk time will get the iPhone 6s Plus!
As TERER THURSDAY officially starts tomorrow, user can grab a free Chatime drinks worth RM6.50! Hence, don't forget to redeem these freebies and vouchers on each Thursday!