It is a known fact there will be 2 new Nexus smartphone launched this year which is all handled under the name of HTC. Previously, the Nexus "Sailfish" has its specification and design leaked online with a Full HD display powered by Qualcomm Snapdragon 820 processor. However, there isn't any news of the "Marlin" appeared on the internet previously. Today, this smartphone has no longer kept in silence as its hardware information has appeared on Antutu Benchmark interface.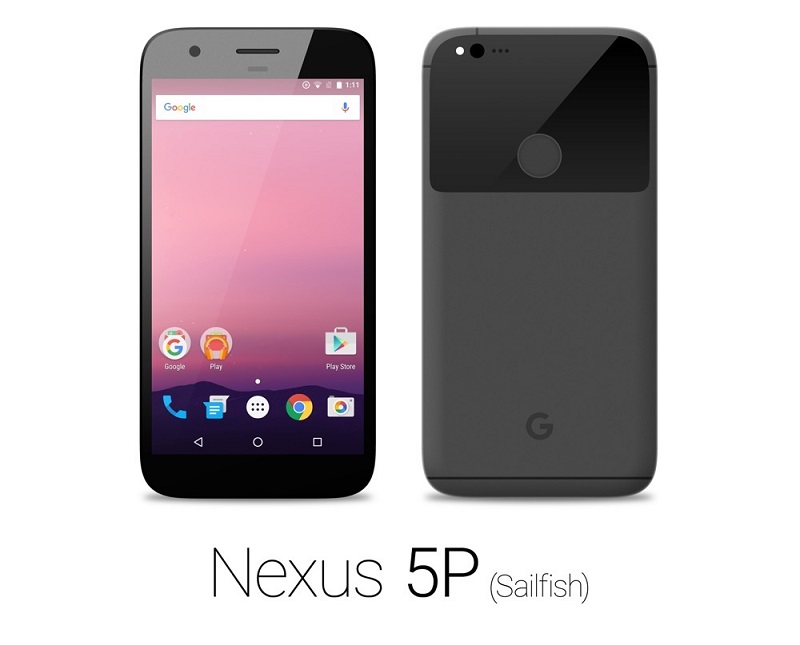 Design render for the Nexus "Sailfish" from HTC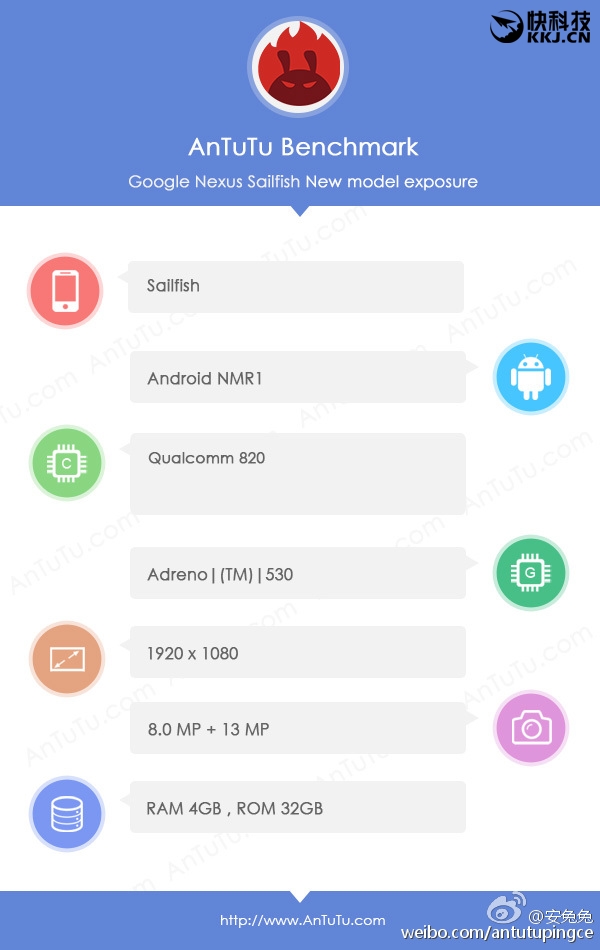 Picture above shows the hardware information of the HTC Nexus "Sailfish", it's hardware is considered decent as it is fitted into the category of flagship smartphones. Meanwhile, the HTC "Marlin" has better hardware to offer.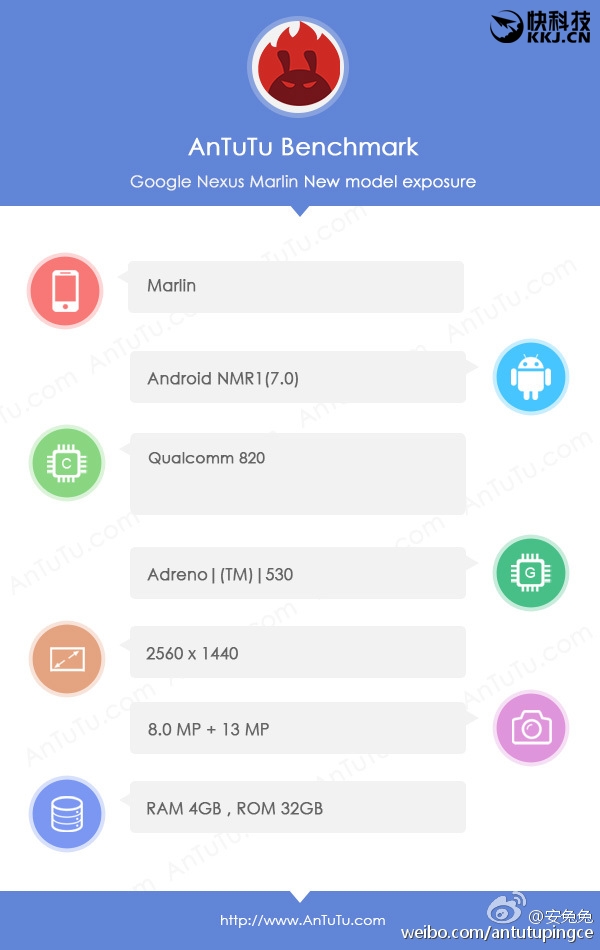 The Nexus Marlin also sports the Snapdragon 820 SoC, 4GB RAM, 32GB ROM, 8MP front and 13MP rear camera and runs on Android 7.0. However, it comes with a 2K display and a larger battery up to 3450mAh!
What features do you expect from these 2 Nexus smartphone?
Source : 驱动之家