HP has introduced their Windows 10 smartphone on the MWC 2016 few months ago that features attractive hardware and design. This piece of technology has become a reality which has just been introduced into Malaysian gadget market today. With a price tag of RM3399, what makes this smartphone truly incredible for professionals?
HP Elite X3 specifications: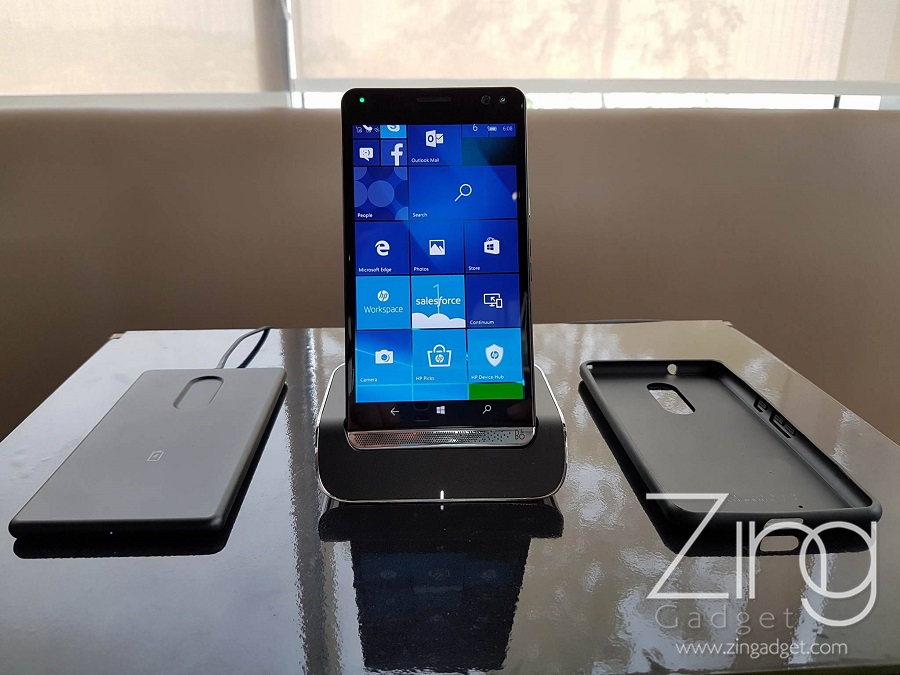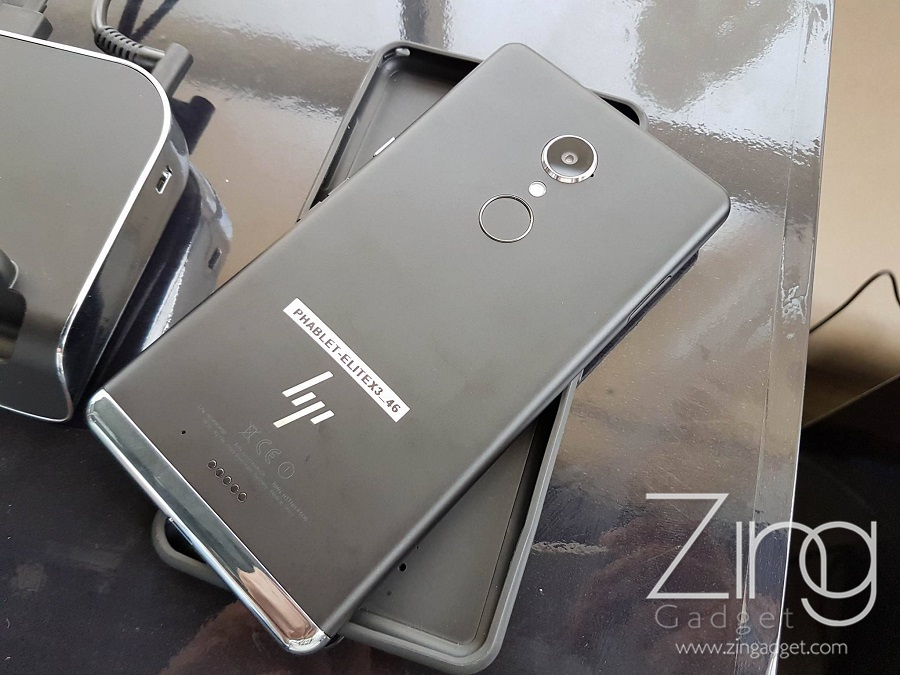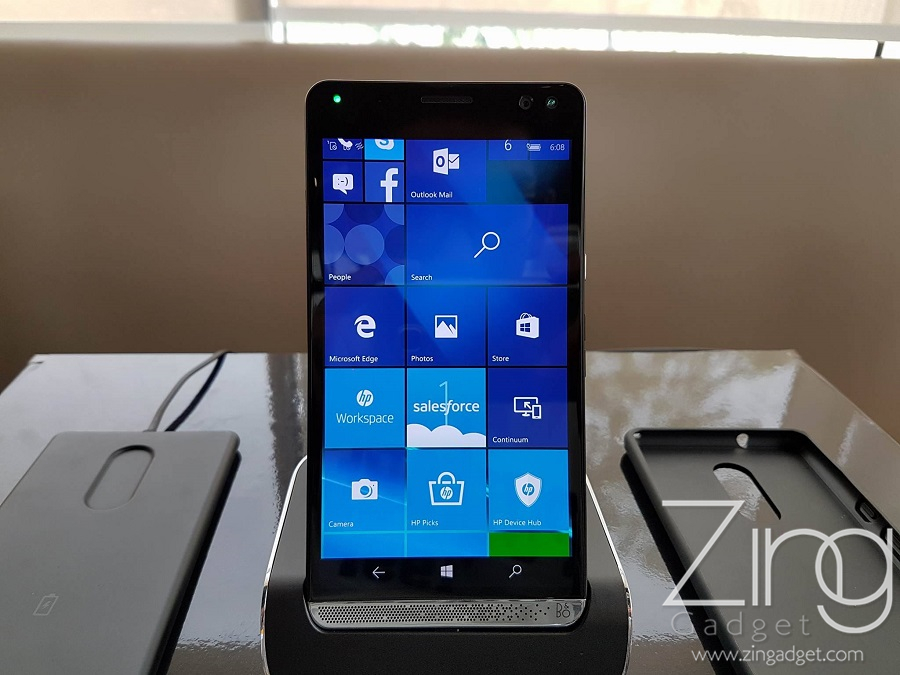 5.96″ 2K  AMOLED display(Corning Gorilla Glass 4)
2.15GHz Snapdragon 820 quadcore SoC
4GB LPDDR4 RAM+ 64GB SSD ROM(support microSD expansion up to 2TB)
8MP front camera
16MP rear camera
4150mAh battery
Runs on Windows 10
Support Rapid Charging technology
Iris scanner
Fingerprint scanner
support QI/ PMA grade wireless c
IP 67 water and dust resistant
MIL-STD-810-G shock resistant
Dual SIM standby
Type-C USB port
83.5 x 7.8 x 161.8mm
194g
RRP:
Elite X3 — RM3399
Elite X3 + Headphone — RM3499
Elite X3 + Desk Dock + Headphone — RM3599
Elite X3 + Lap Dock + Headphone — RM5299
Elite X3 + Lap Dock + Desk Dock + Headphone — RM5799
Lap Dock — RM2649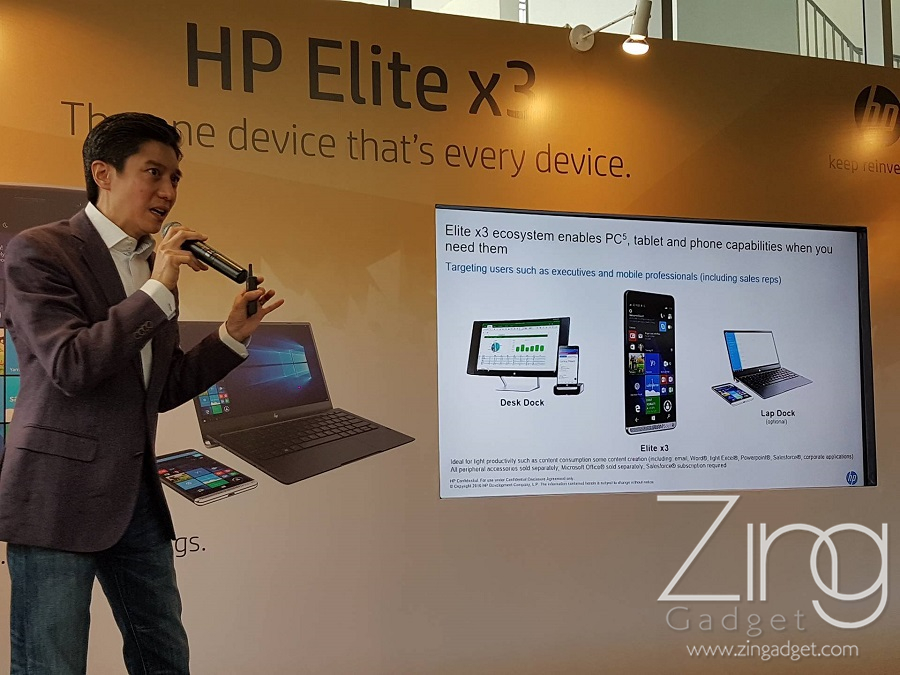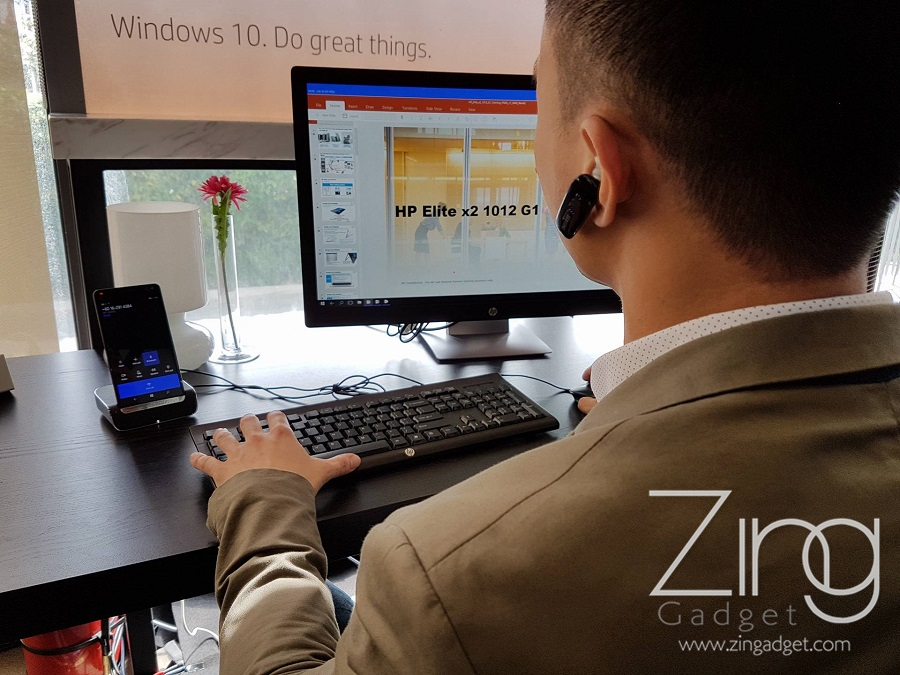 Apart from a smartphone with a casual look, the Elite X3 can transform into laptop after docking to Desk Dock or Lap Dock. It is highly versatile which makes mobile computing an easier task for professionals.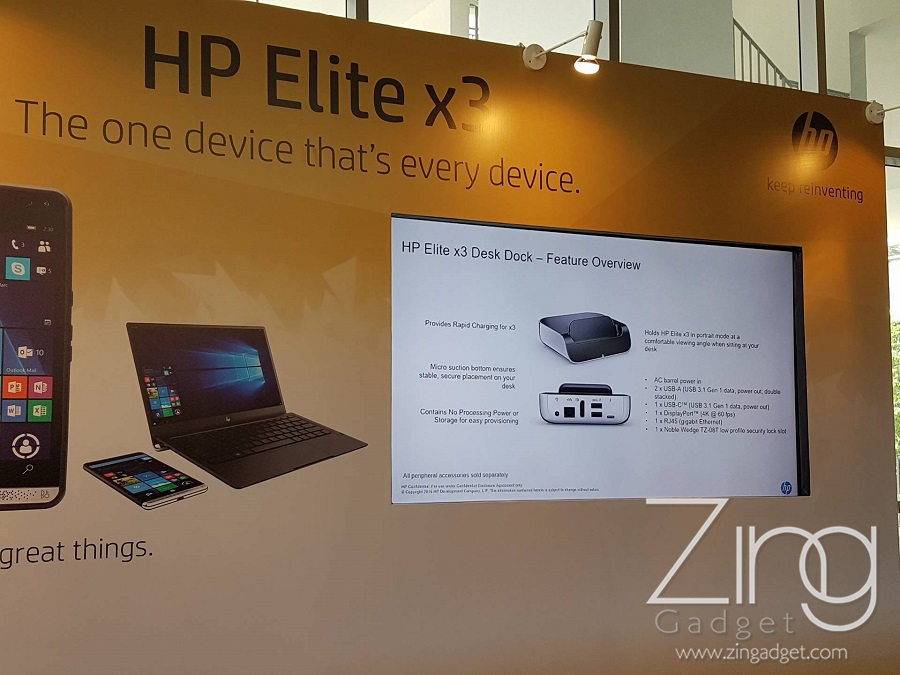 With Rapid Charging technology, the Elite X3 is charged when docked to Desk Dock or Lap Dock. The Lap Dock comes in a slim design which offers ultimate portability.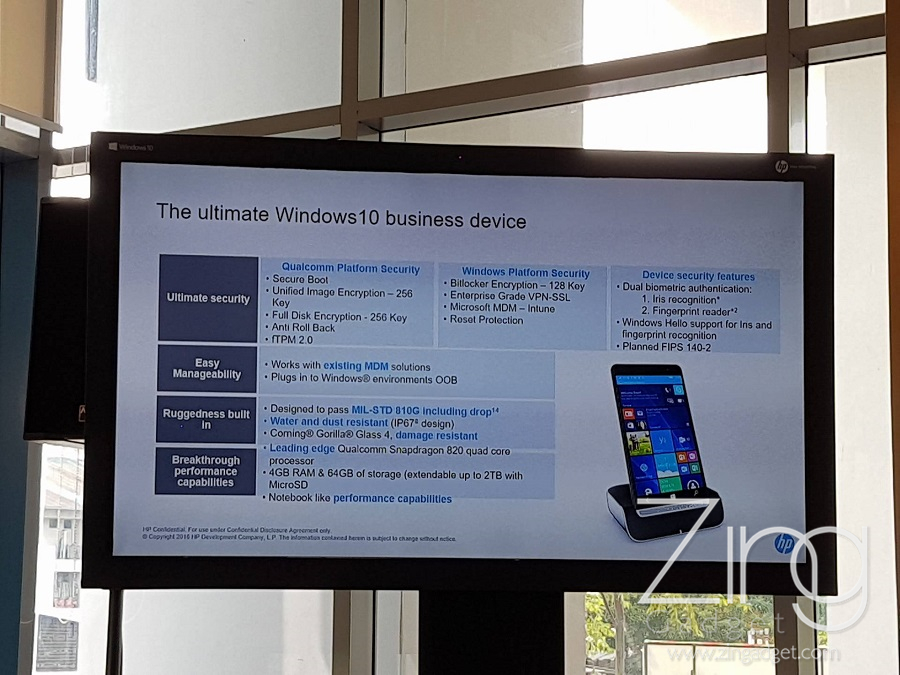 As it is aiming towards professionals, the Anti Roolback feature can prevent unauthorized access by hackers when the device was stolen or lost. The fingerprint data is stored in hardware but not software which is not likely to be replaced or manipulated.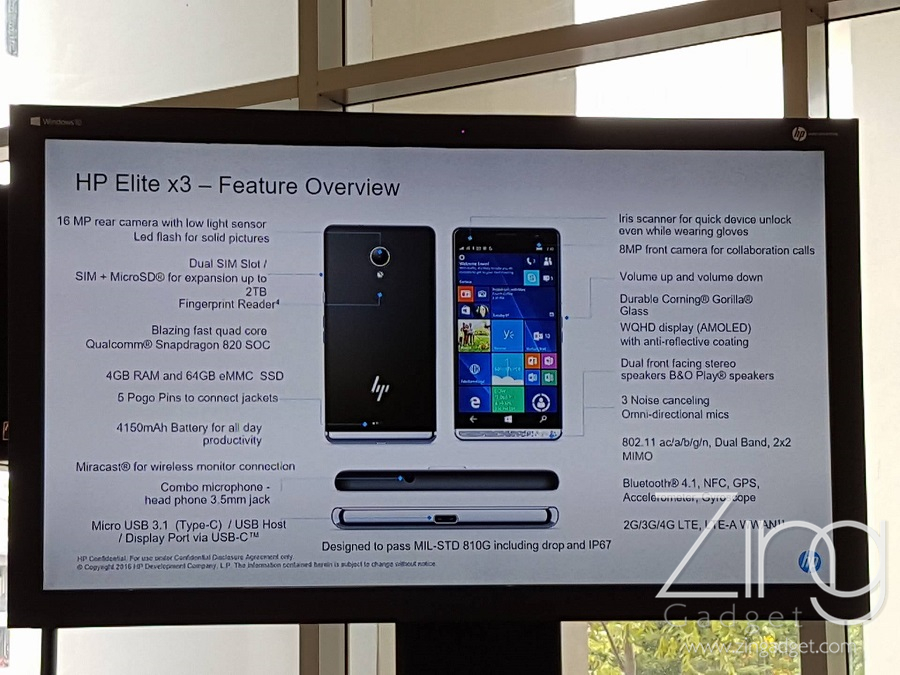 With a 4150mAh battery, this smartphone is expected to last for 500 hours with 33 hours of talk time, web browsing for 14 hours and video playback for 13 hours. It is also water, dust and shock resistant too.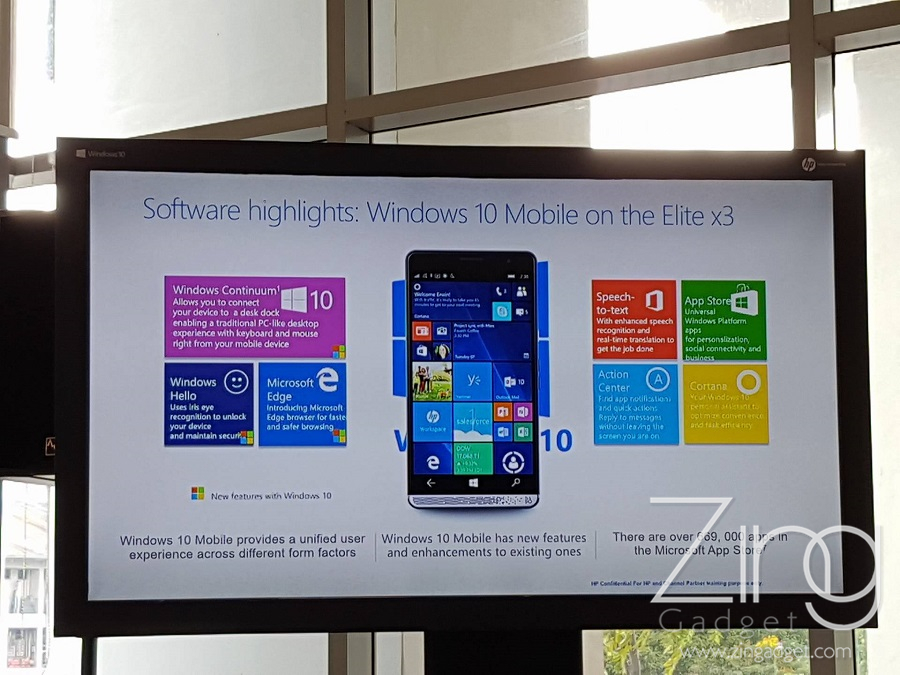 For the greatest convenience of office productivity, this smartphone is preloaded with Windows 10 and comes with a price tag at RM3399. Visit HP official website for more information.