HTC has been known for making great smartphones that comes with a good design but unfortunately its sales and operation has been fluctuating in recent times. Nonetheless, they have yet giving up from making smartphones and continue to introduces their new U series flagship and the new Desire mid-range smartphone into Malaysian market.
 HTC Desire 12 Plus specifications: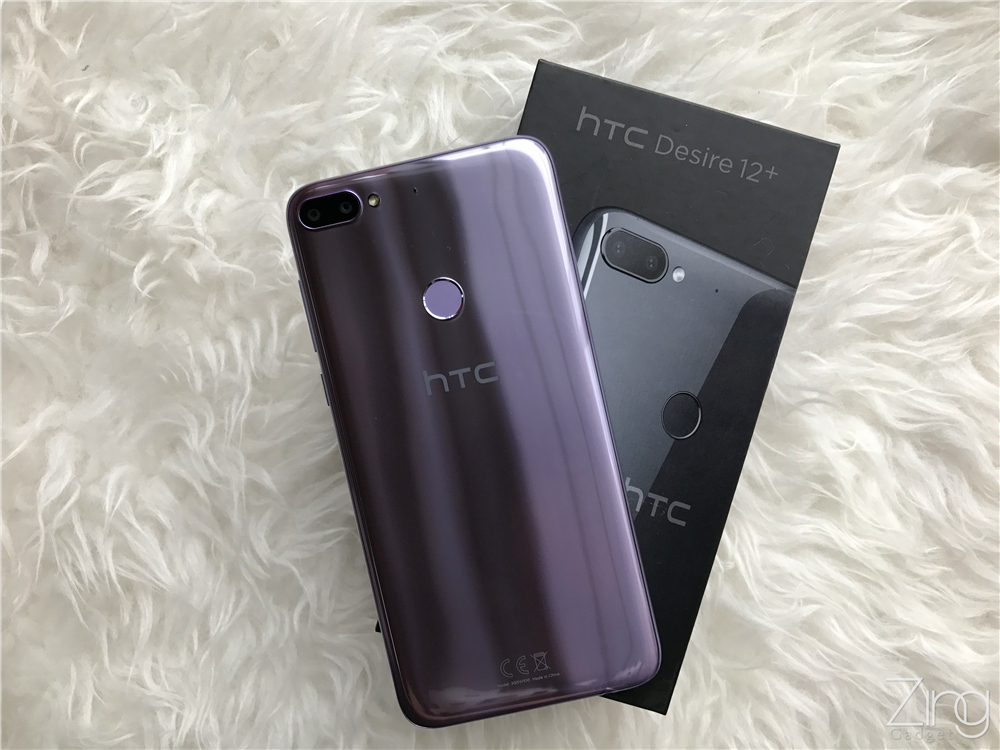 Android 8.0
6.0 inch 720p IPS full screen (18:9 ratio, 720×1440 resolution)
Qualcomm Snapdragon 450 octa-core processor
3GB RAM+32GB ROM
Rear 13 MP+ 2 MP dual camera, f/2.2 aperture
Front 8 MP self-timer lens, f/2.2 aperture
2965mAh battery capacity
Micro USB interface
Dual-band WiFi
Bluetooth 4.2
Supports rear -fingerprint ID
Support GPS
Dual SIM
148.5 x 70.8 x 8.2mm
137g
Available in Silver purple and black
Retails at RM799 (Grab it here)
【Exterior Design】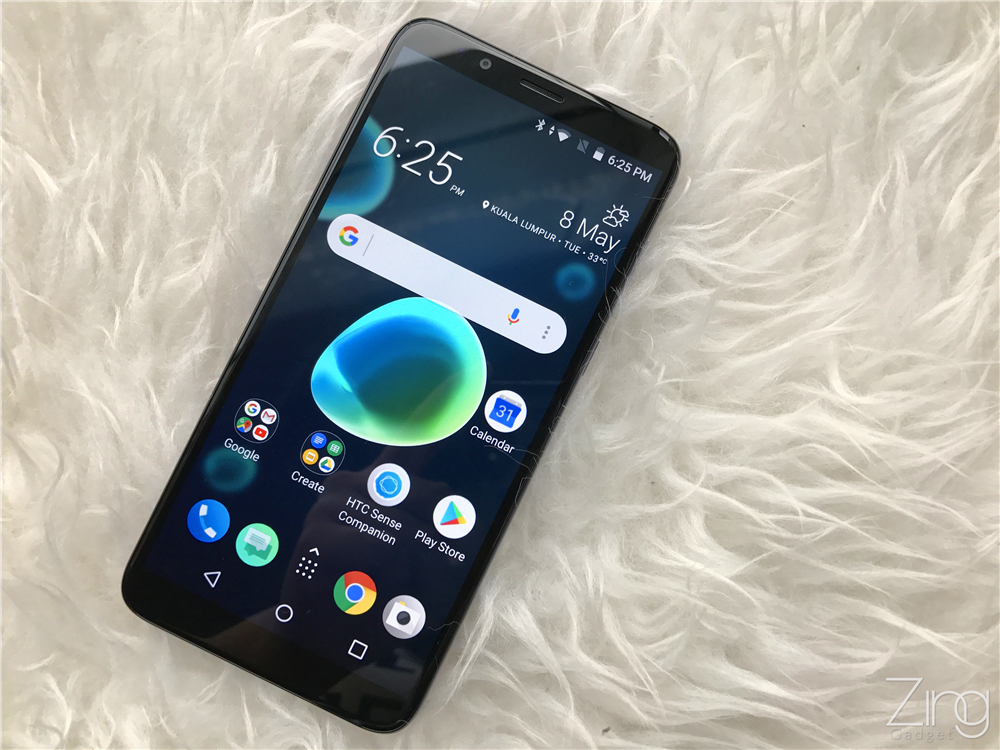 The Desire 12 Plus feature a 6 inches 720p Full View display panel with 18:9 aspect ratio. Apart from the front dial speaker, a 8MP selfie camera and proximity sensor resides just beside it. However, it doesn't look familiar with the previous HTC smartphones with HTC logo embedded into its bottom bezel. You simply can't find it on the HTC Desire 12 Plus.
It turns out that HTC has ditched its old front logo concept and moving its logo to the rear panel. It makes the front display appears in a more appealing unibody design while the HTC logo on the back no longer limited by its sizes. The rear panel appears to have a brushed surface with texture that's much more welcoming and comfortable for grip.
The Desire 12 Plus no longer appears similar with the Desire 628 and 828 as it appears more modern and chic which fits to the new era of smartphone designs. It is certainly attractive to a younger generation who desire for a cute and elegant looking smartphone with an affordable price tag.
Performance
The Desire 12 Plus packs with the Qualcomm Snapdragon 450 octa core SoC along with 3GB RAM and 32GB ROM and a 2956mAh battery. With the addition of rear fingerprint ID sensor, it gave the Desire 12 Plus an advantage in the battle with other Chinese smartphone makers by improving the authentication security.
While it appeals young and trendy, the Desire 12 Plus also comes with Easy Mode that brings convenience to the students and seniors who prefer an enlarged app icon and easier navigation. Toggling Easy Mode will brings grid view on apps and can be easily toggled. Tech Savvy can remain the Sense Home option as it fits in the authentic Android experience.
The Desire 12 Plus's Antutu Benchmark falls around 70606.
Despite the new trend of 18:9 aspect ratio display has just started, there are some apps such as YouTube that began support on the new aspect ratio display by enlarging of the video so that videos fits edge to edge. There will be more app that supports this display resolution and aspect ratio in the future.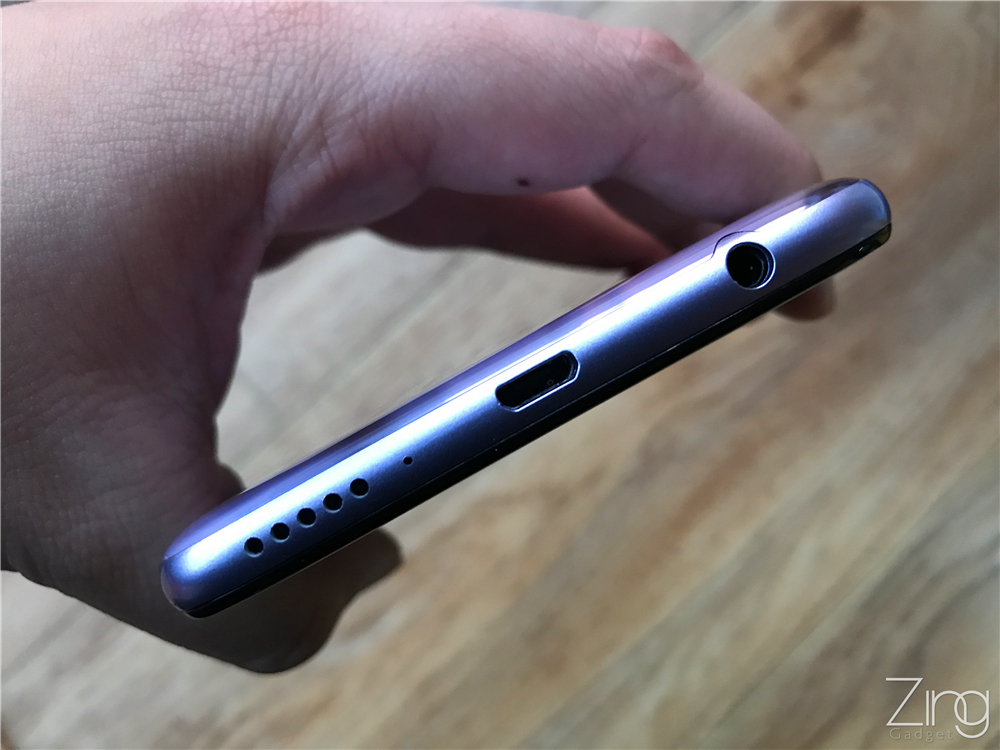 The mono speakers did a great job in amplifying volume and doesn't loses behind a dual stereo speakers from flagship smartphones. There is also 3.5mm audio jack so you can enjoy your own taste of music without people judging.
Mobile Gaming
The Arena of Valor has been a popular MOBA tittle in smartphones that involves 5vs5 strategy gameplay. During the combat and intensively filled action, the frame rates is locked around 30 to 31 fps which is considered smooth and fluid. There is no serious frame drops or lag encountered during the gameplay.
Unfortunately, the Desire 12 Plus does encounter some lag when the PUBG resolution is set to medium quality and medium frame rate. Frame drop even occurs when the video quality is set to lowest and high frame rate. Hence, high frame rate gaming on PUBG mobile is no go in this smartphone.
Hence the only way to keep the game smooth is to set the picture quality to lowest with medium frame rate for a fluid gaming experience.
Camera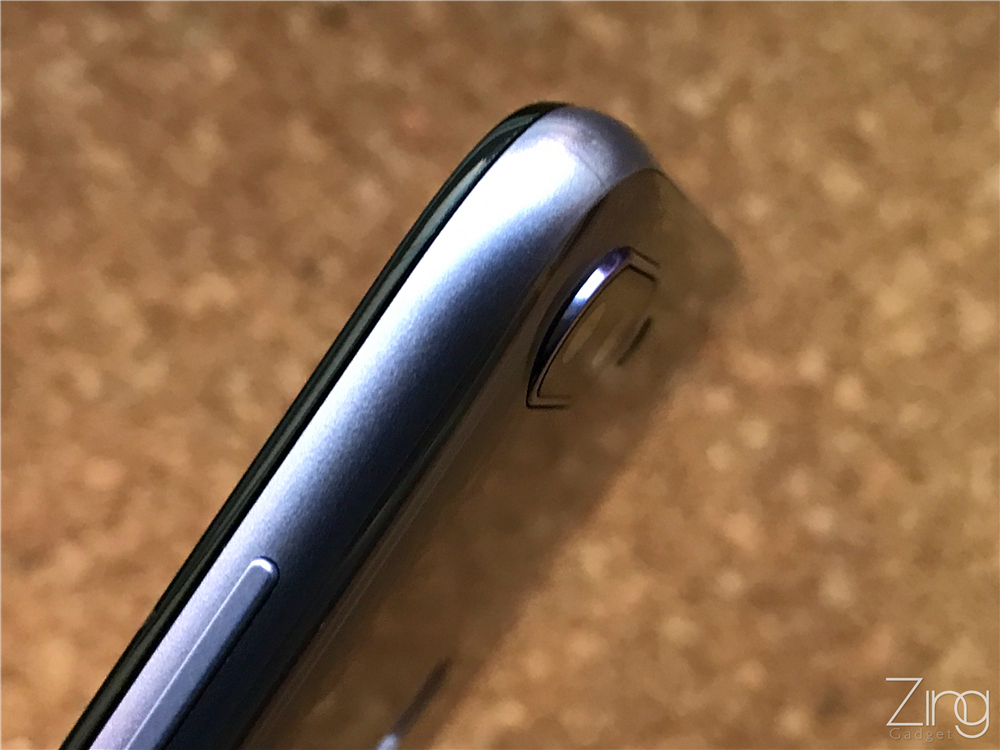 The Desire 12 Plus is the first Desire series smartphone to bring dual rear camera. It brings a 13MP and 2MP lens aligned vertically and has a f/2.2 aperture. Nonetheless, the Desire 12 Plus camera still fall within standard and nothing significant can be expected.
These photo taken shows a good colour balance when shot with sufficient lightning but sky shooting doesn't appears appealing as it suffered in over exposure.
The photo quality turns awry when the lights are not sufficient especially during sunset or night. Some of the details are lost in low light shots and there is a ton of noise composition within the picture seen above.
Front Camera
The front facing camera is a 8MP camera with f/2.2 aperture. The selfie beauty enhancement appears to do a great job in removing pimples and other deformities resulting a brighter face with smoother skin.
Battery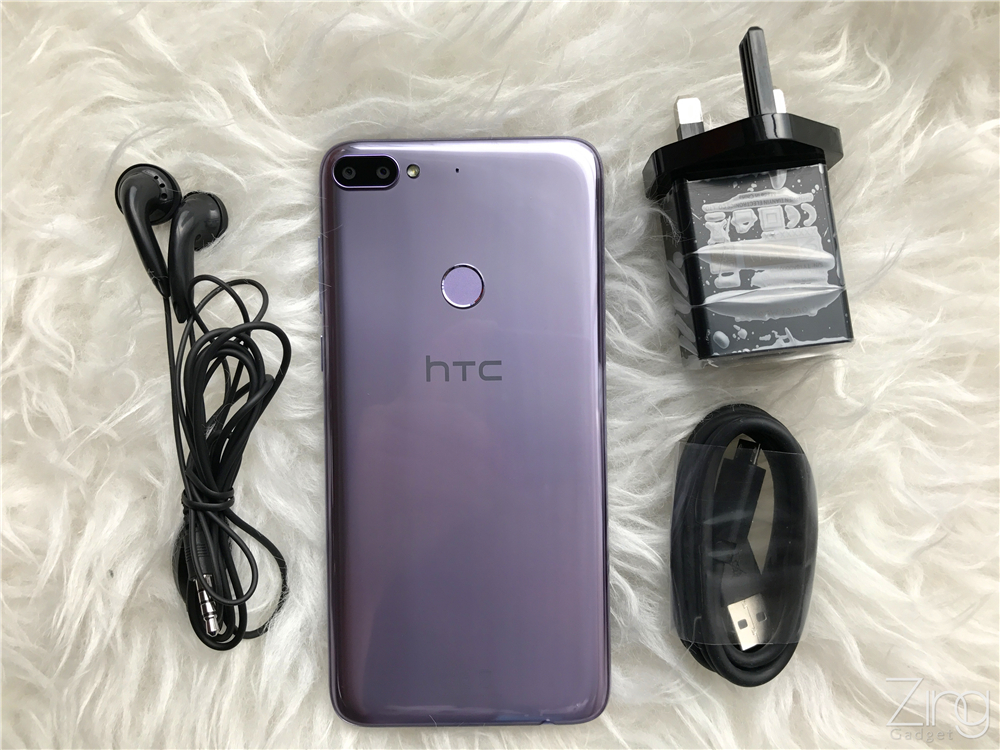 Here's our short test to the Desire 12 in one go. Since it is packed with 2965mAh battery, recharge is required at least once per day. With 99% as a start, one hour of AOV and PUBG mobile has depleted 12% and 17% respectively, leaving us with 70% battery left. The additional 1 hour YouTube video binge watching brings another 11% off and only 59% battery remains after the final test.
With no quick charge available, the whole charging process took 2 hours 35 minutes to complete from 9% to 100%.
In conclusion, despite it isn't a fully fledged high performance smartphone, it still get your daily stuff done and light gaming is no fuss in this smartphone. Do noted that the performance from the Snapdragon 450 is fairly limited but it has a decent appearance with touch in modern design.