Marching into the year of 2016, smartphone companies all around the world has began their research and developments into smartphone design and hardware development, so does Huawei. As Huawei has promised that the new Huawei P9 will feature a revolutionary new and distinguish look from previous G8 and P8, it makes us and Huawei fans nervous and highly anticipates its arrival.
With the rumored launch of the Huawei P9 in just few months, a new render design and specifications leaks was appeared on a China media site. The website CNMO (手机中国) has sketched the design of the upcoming Huawei P9 with a solid home button on the bottom and a dual camera at the back. The sketch of the P9 from CNMO also shows a rounded edge and a stripped bar on the side which reminds us of the design from the Samsung Galaxy S6 and the iPhone 6 from Apple. Since the new Huawei P9 is said to feature new design, it is very possible for this sketch to be real.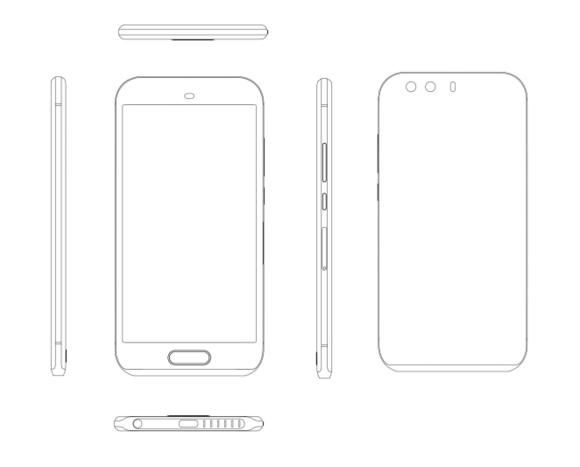 The Huawei P9 is said to be feature a 5.2 inches 1080P Full HD display, a 12MP camera and powered by state-of-the-art Kirin 950 home grown processor and 4GB of RAM for maximum multitasking. It is also rumored that this smartphone will be the first P series flagship to feature a fingerprint sensor on the front, which is likely located in the solid home button shown in above.
This smartphone will likely to shine its first light on the upcoming MWC 2016 happening in Barcelona. It is also likely to launch along with the new Samsung Galaxy S7 and the LG G5. Nevertheless, there is no information of the pricing on this smartphone yet.