Huawei has been aggressively launching its smartphones early this year. With the positive response reacted from the consumer in the P-series flagship smartphone since the Huawei P7, it is known that Huawei is now preparing the new P9 which is set to be launched around this year. In the new teaser image of the Huawei P9, this smartphone will comes in wide variety of colour which includes black, white, gold, grey and pink! It is also comes with a dual camera design which is first of all Huawei smartphones.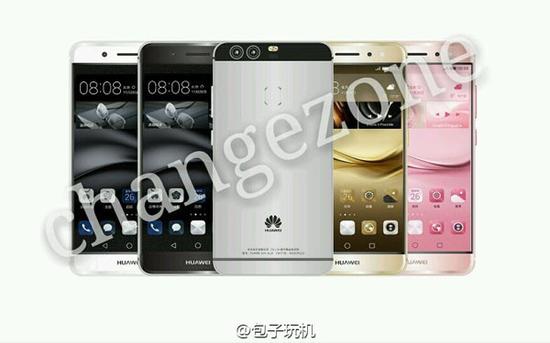 In the design render of the P9 above, the P9 has a greater width and comes with a dual camera design and a fingerprint sensor on the back. It is still entirely possible that Huawei may shift the fingerprint sensor on the side of the smartphone as seen on the P8.
Here are the rumored specifications for the Huawei P9
5.2′ 1080p display
3GB RAM
32GB ROM
8MP front camera
12MP rear camera
2900mAh battery with Quick Charge technology
USB Type-C
Powered by HiSillicon Kirin 950 processor
According to the specifications above, the Huawei P9 will compete against the Galaxy S7 from Samsung with a mid-range price tag at RMB 1500 to 3000 (~RM960 to RM1920). The Huawei P9 could also come along with 2 variants which are the entry level Huawei P9 Lite, Huawei P9 Max and P9 Enhanced.
Source: Sina Tech