On the March 9th this year, Huawei is once again unveiling their latest flagship smartphone Huawei P9. As the successor of Huawei P8, the P9 leaks and rumors and surfaced the internet as most of Huawei fans has been greatly anticipates its new design, hardware upgrades or maybe some new innovative functionalities. Just in today, @onleaks has once again leaked the design and the build of the Huawei P9 where it seems to feature a dual camera and a fingerprint sensor module beneath it.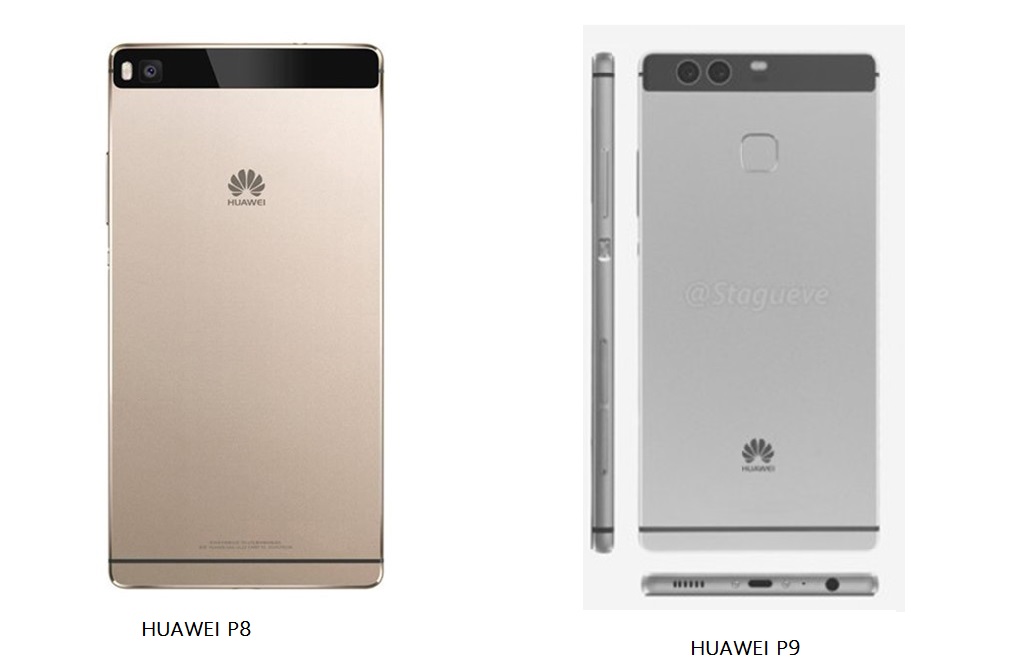 The Huawei P9 has a great resemblance of Huawei P8 as both phone looks similar.
@onleaks also revealed the smartphone casing for the P9 which gives us an approximate overview on the smartphone design and shape. This casing design has also highlighted the dual rear camera design of the P9 as seen on the leaked smartphone build above.
It is also rumored that the Huawei P9 will comes with additional 3 variants which are P9 Lite, P9 Max and P9 Enhanced. It may comes with rose gold color option too!
Source : cnmo