Are you a keen user of Google Gmail? If you are annoyed when receiving emails from colleague and client during weekend, chances are you can now snooze off the notification for you inbox! Here is how to do so.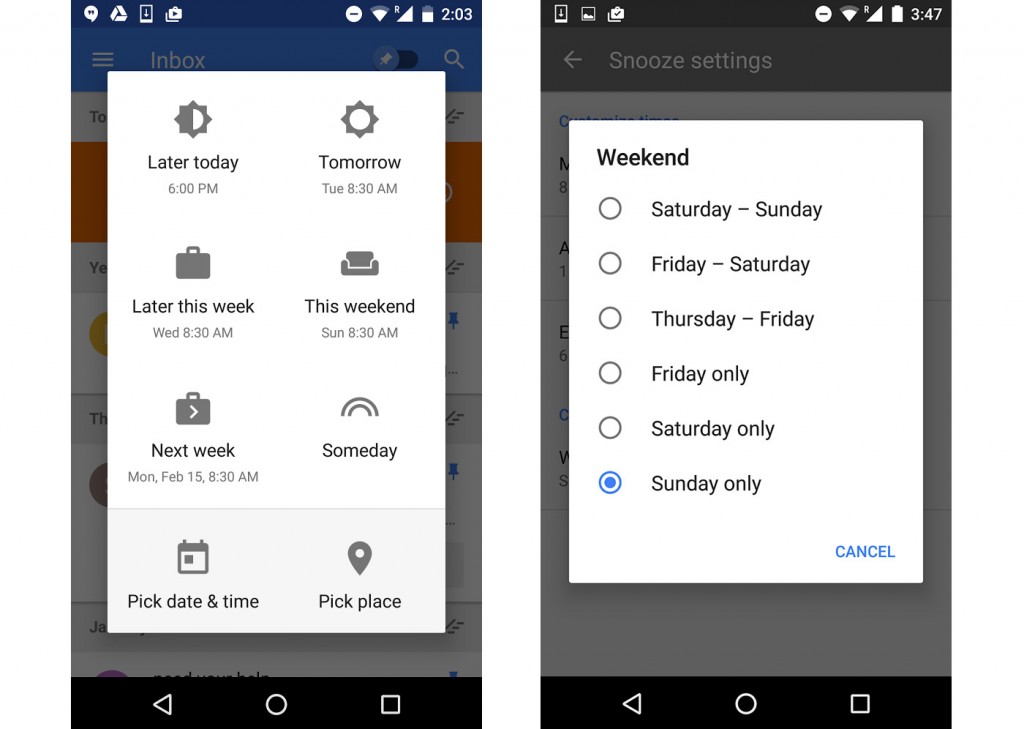 There are many option available to receive your notification email in your smartphone. The snooze setting also allow users to delay the email notification to certain days or time. However, keep in mind that not all emails can be snoozed, as it currently applicable for those email that contains time and date such as flight confirmation and event invitation.
The weekend time can also be adjusted since not everyone is off during Saturday and Sunday. Stay tuned for your Gmail update that bring this new helpful feature!
Source : Engadget