With the iPhone 7 has yet to prevail, the iPhone 6s and 6s Plus is one of the most anticipated smartphone during the year 2015. With both smartphones priced at a premium luxury flagship range, it might be non-affordable for some part of the population, since not everyone of us want to get in debt in getting a smartphone right?
Good news is, the premium reseller of Apple products machines in Malaysia is now organizing a promotion for iPhone 6s and 6s Plus. All 6s and 6s Plus will be able to enjoy a RM500 discount with price tag from RM3199.
On a side note, this promotion is only valid for machines+ member only. User can register the privileged card on any machines stores to enjoy this promotional offer with only RM30 per year.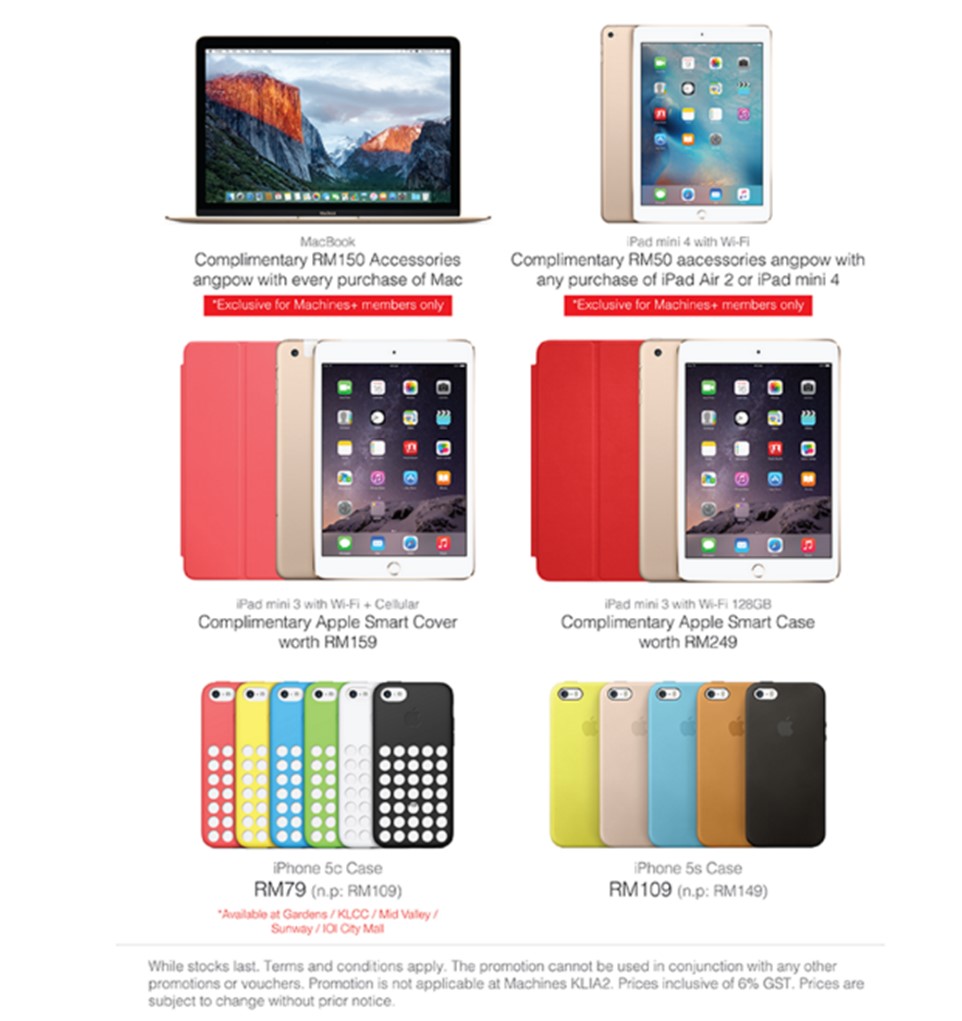 You can also get up RM150 discount vouchers if you bought a new Macbook! RM50 vouchers will also be provided for those who purchase iPad Air 2 or iPad mini 4. Same terms apply as above.
This promotions end on March 12th! What are you waiting for?
Source : machines