On this coming April, it has been confirmed that Samsung will be launching the new Galaxy S8 as the successor of the Galaxy S flagship model. As Samsung has faced a huge loss on the Galaxy Note 7 incident, Samsung is expected to make a comeback with the Galaxy S8 and S8 Plus. Despite official effort to eliminate information leaks on the S8, there are plentiful rumors of the new smartphone circulating around the internet. Nonetheless, there is one rumor suggest that the Galaxy S8 could feature the new Samsung Desktop Experience program that instantly convert a smartphone into a mobile PC.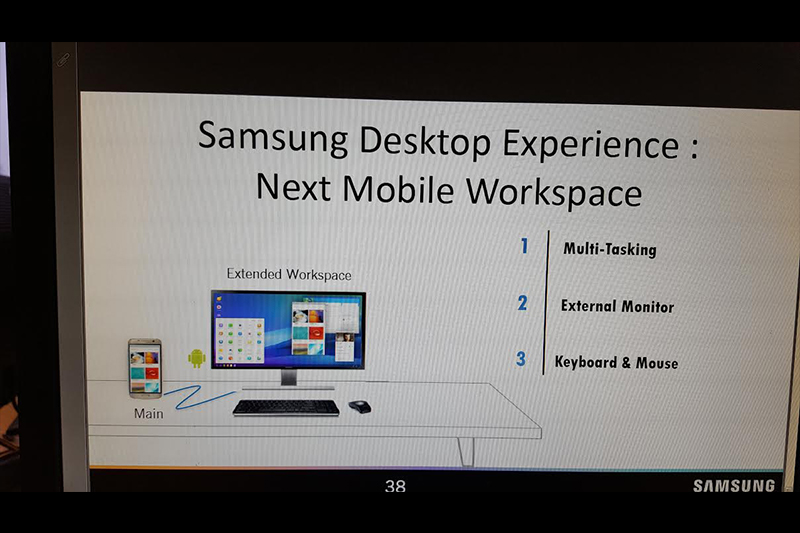 Although Samsung isn't the first tech giant to implement such technology into smartphone, a mobile PC definitely come in handy and gets the job done at all time. Once implemented and installed on the Galaxy S8, user can connect mouse and keyboard into the smartphone and project the display through external projector.
For the software interface projected from this feature, the desktop will come with a new UI that will not go far from the original AOSP theme. If this feature is to be implement on the new Galaxy S8, it will be a big selling point for the Galaxy S8.
Source : 3C科技