On the middle of March, Apple has make their smartphone going retro by releasing a 4 inches iPhone SE that sports state of the art Apple hardware. Although the iPhone SE is not make available first in Malaysia, it is now open for purchase through unofficial import from overseas and available through LAZADA, DirectD and SatuGadget.

The cheapest iPhone SE available through Lazada is priced at RM2049. The price is valid for 16GB model with option for grey and silver colour. The Rose Gold iPhone SE comes with additional RM39 which is now priced at RM2088.

If 16GB is insufficient, buyers can opt for 64GB variant which are priced at RM2549. Additional RM39 is also required for rose gold edition.
Apart from Lazada, DirectD also makes Apple fans possible to experience the iPhone SE beforehand.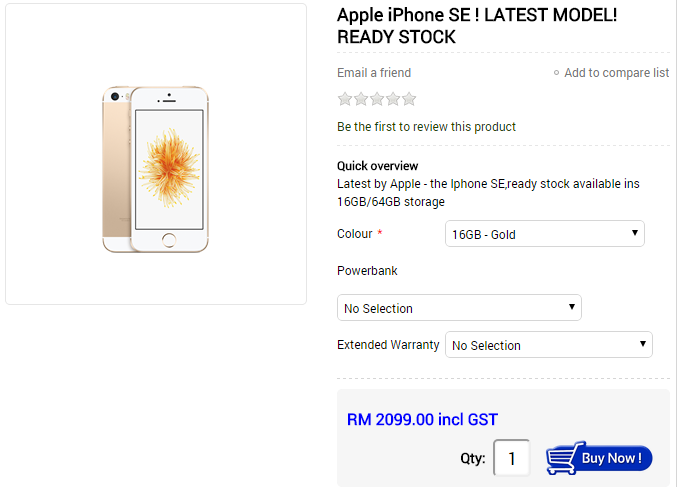 The iPhone SE available through DirectD comes at 16GB model and only available in rose gold and gold colour only. However, both are priced the same which is at RM2099.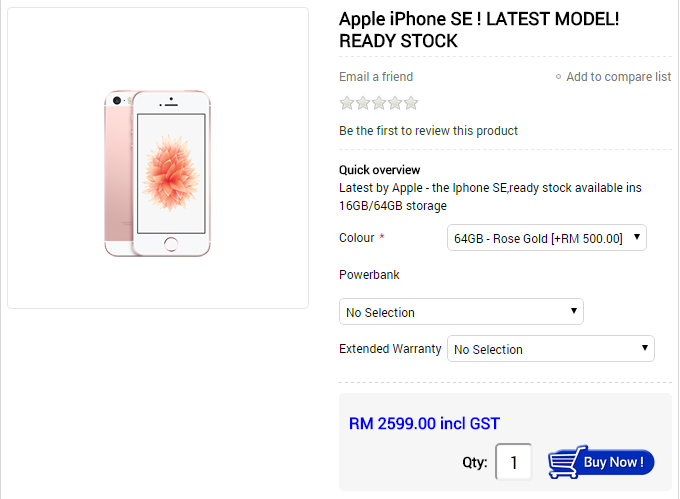 The 64GB variant comes with additional RM500 which is priced at RM2599 inclusive of GST.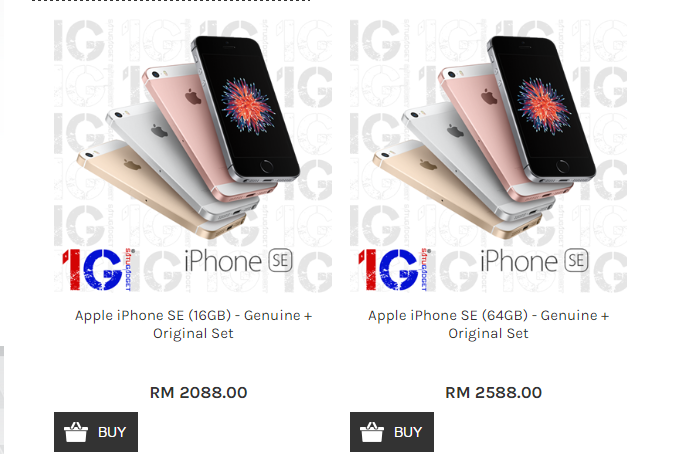 Satu Gadget also comes with the iPhone Se which is priced at RM2088 for 16GB model, while RM2588 is for the 64GB model.
The iPhone SE is the iPhone 5S that comes with the hardware packed from the iPhone 6S. Although the unofficial prices are slightly higher than retail price in USD (~RM1619), you might want to wait to get a better offer unless you would like to experience this smartphone before anyone else does.
Source : soyacincau