After a series of specification leaks of the Xiaomi Mi 5 circulated online, there is yet any clue on the design of the next Xiaomi flagship. However, someone managed to compile some of the speculated Mi 5 pictures and created a series of leaked image of the alleged Mi 5.
The leaked Xiaomi Mi 5 was posted by @风海雨 on Weibo depicting that the Xiaomi Mi 5 will features the 2.5D glass as seen on the Xiaomi  Note. There will be 4 colours available which are black, white, gold and pink.
Instead of using the conventional capacitive touch navigation keys, the alleged Mi 5 sports a hardware key. There is no single reason why Xiaomi would want to use the solid hardware key instead of capacitive key, and it is all because the hardware home button serves as a fingerprint recognition module for instant unlock of smartphone.
Apart from this design leak on Weibo, there is also a hands on video of the alleged Mi 5 circulating around the internet. The model on the video is likely another variant of the Mi 5, which is the Xiaomi Mi 5 plus.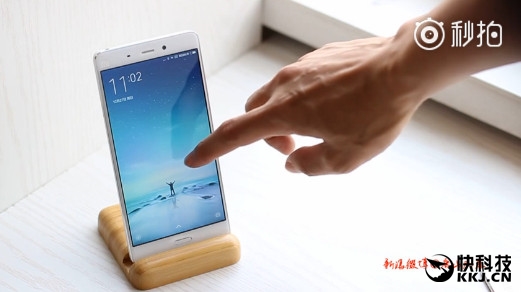 According to specification leaks, the Xiaomi Mi 5 is to sports a 5.2 2K inches display while powered by Qualcomm Snapdragon 820 processor, 16MP + 8MP camera and 3 or 4GB RAM. Other details may have to wait for the official announcement of the Xiaomi Mi 5 during the launch day.
Source: MyDrivers