As every tech giant such as Huawei, Xiaomi and Asus were launching their new product yesterday, Motorola also announce their new latest Android smartphones customized for Verizon. Those 2 new phones are the Droid Turbo 2 and Droid Maxx 2 which are literary shatterproof during impact!
Droid Turbo 2 specifications:
5.4 inches AMOLED 2K display
9.2 x 78 x 149.8mm
169g
Snapdragon 810 processor clocked at 2.0GHz
5MP front camera+ 21MP rear camera(with dual LED flash)
Two variants:3GB RAM + 32GB/64GB ROM
Android 5.1

3760mAh battery capacity(supports TurboPower Quickcharge technology)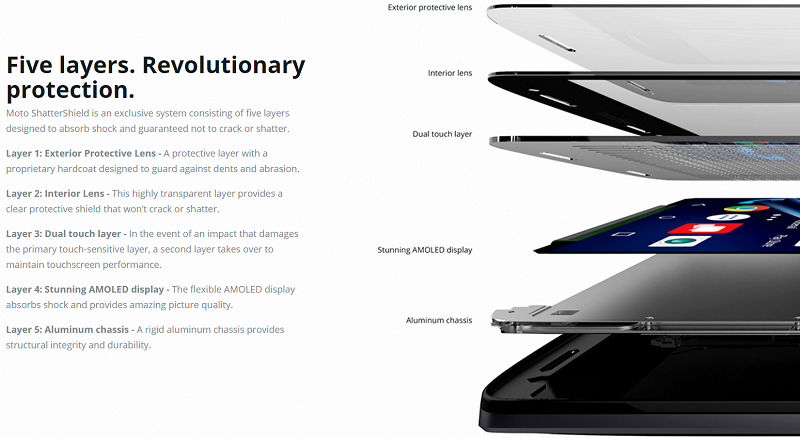 These two new phones features a revolutionary new technology – shatterproof glasses! The display panel embedded consisted of five total layers from protective lens towards aluminium chassis that minimizes the impact thus reduce the chance of glass shattering. Motorola also provides 4 years of glass shattering protection with the Motorola Droid Turbo 2
The soft AMOLED display allows itself to bend instead of shatter upon impact. It also comes with nano-waterproof coating that could resist minute amount of water splashes during rain but not for operating underwater.
The Motorola Droid Turbo 2 is priced at USD $624 (~RM2700) and $720 (RM3080) for 32 and 64GB variant respectively.
 How tough is the Motorola Droid Turbo 2? A video explains it all
Meanwhile, Motorola also releases the Droid Maxx 2…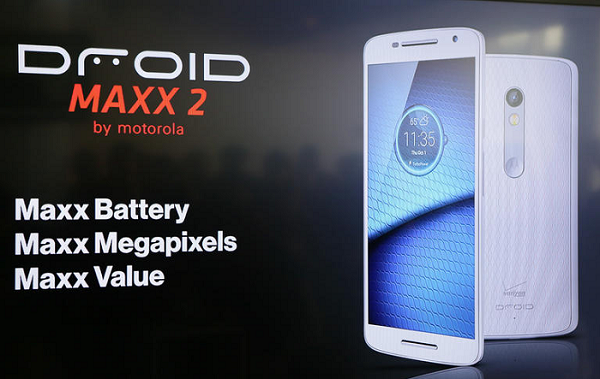 5.5′ Full HD display
64 bit 1.7GHz Snapdragon 615 processor
2GB RAM + 16GB ROM(support 128GB microSD expansion)
5MP front with 21MP rear camera
3630mAh battery capacity
The Droid Maxx 2 is literary the Moto X Play for US consumer, but bound to Verizon wireless (and thus we could expect tons of Verizon pre-installed applications!)
Source: Sohu; CNET