With the Samsung Galaxy S7 Edge was brought into the highlight of the mobile industry early this year, Samsung mobile development team has shifted their main focus onto development of the Samsung Galaxy Note 6. Although the Note 6 was known for its size and performance, it also comes with a special highly sensitive and accurate stylus that enhances productivity which account for majority buyers. 
A recent leak of a hardware info on PhoneArena shows that a model name at SM-N930F as the alleged Galaxy Note 6 sports their Exynos 8890 processor as while as sporting a 5.77 inches 2K display with density at 480 dpi. It also comes with 6GB of RAM and around 32GB total storage capacity. It is entirely unsure whether the Note 6 will support the memory extension with microSD or does it features the removable battery. However, we think it's not gonna happen.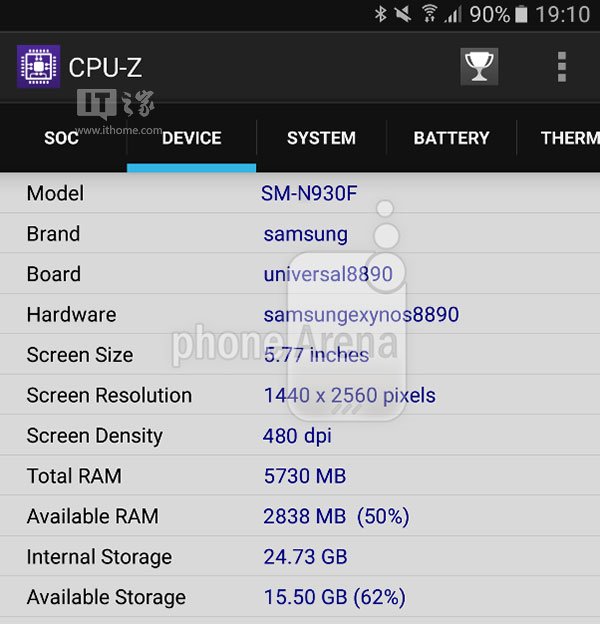 Apart from the hardware leaked above, it is also rumored that the Note 6 will be slightly thicker than the Note 5 due to larger battery capacity at 3700mAh. The Note 6 comes with IP68 water resistant certified similar as the Galaxy S7 Edge. If the Note 6 does not feature a whole new look, we could least expect that the Galaxy Note 6 from Samsung is just like the Galaxy S7 with a stylus and a large display.
Source : 数码窝, Phonearena